The UK, Europe and the Horizon
Despite Brexit uncertainties having affected its participation in photonics consortia, the UK is committed to collaboration in Horizon Europe for the long term, writes John Lincoln
When the Brexit deal was finally signed on 24 December, the accompanying declarations confirmed the news we had long waited for: 'the United Kingdom shall participate as an associated country in all parts of the Horizon Europe programme'. 
The Joint Declaration on Participation in Union Programmes was not confined to Horizon Europe, but covers a host of other vital EU programmes including: Euratom and Fusion energy, the European Space programme and Copernicus, European Research Infrastructure and more. Exceptions, such as the European Innovation Council fund are few and far between. 
Throughout the whole Brexit process, the mutual benefits of participation in European-wide collaborative research and development have been one of the few areas all parties have agreed on. However, nothing was guaranteed until the wider deal was signed, and for four years uncertainty over the UK's position has been eroding UK participation in consortia and bodies like Photonics21. In 2015 there were ten UK members of the Photonics21 board of stakeholders, there are now just two.
The world continues to change and the innovation ecosystem continues to evolve
While the EU-UK treaty and declarations finally remove the uncertainty, we cannot simply turn the clock back to 2016; the world has also moved on. The previous virtuous chains, where being in one consortia led to being invited into the next have, in many cases, been broken. Past and potential partners have not sat in Calais waiting, they have found alternative collaborators who, in what is already a high stakes application process, are perceived to tip the odds just a little in their favour. We can't expect our European friends, or even UK partners, to read and instantly absorb treaty text. Having been coasting, engine idling, for four years, it is time to restart the motor, sensitive to how the whole field has upgraded and even the course has changed. 
The world continues to change and the innovation ecosystem continues to evolve. The impact of Covid-19 on our ability to meet and form the bonds of trust that are vital to building effective collaborations is clear. However, even before the pandemic, the longer-term trends toward digitisation, carbon neutrality and deglobalisation were already clear and now even more significant. While the UK may have left the European Union, our industry strategies are perhaps more convergent than ever, with resilience, sustainability, security and inclusivity being key drivers. This is exemplified by Horizon Europe, where the key role of these drivers is woven into the fabric of the programme, differentiating it from Horizon 2020 and influencing all the calls, activities and projects that will emerge from it.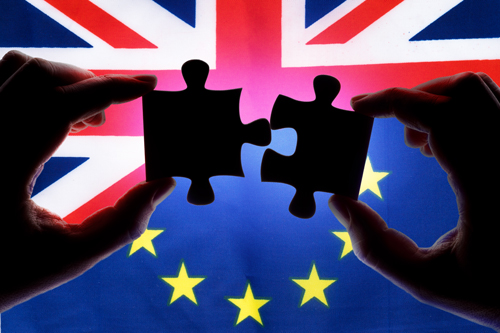 Horizon Europe is being designed to be much more challenge focused. Direct funding, for enabling technology such as photonics, is subject to tough negotiation and will sadly be reduced. But, as a cross-cutting technology, photonics will impact many, if not all, challenges, providing opportunities far beyond direct photonics calls. The challenge for all of us will be identifying those opportunities. They will no longer be in a few pages of the ICT calls, but scattered among the thousands of pages that will make up the complete Horizon Europe work programme.
UK innovation funding has been challenge focused, excessively so from the perspective of photonics, for many years. The UK photonics community has had to adapt and seek out opportunities in such an environment. We are happy to share these experiences and adaptations with our friends in Europe – ideally over a beer, but that sadly will have to wait a while yet. 
Our friends and colleagues in Europe have made it clear they are as happy as the UK photonics community that we will be part of Horizon Europe. We can also expect strong support from the UK Government to get back into European programmes. Our fear is that support will be excessively focused on balance of payments. Almost everyone who participates in EU programmes identifies the relationships, trust and awareness that is built between partners as the main benefit, supporting growth across all parties – few focus on the money. Opening by focusing on 'getting one's money's worth' is not a good route to building relationships, and not a good way to build back partnerships. We trust photonics innovators on all sides will look to the wider benefits of collaboration.
To our European friends, we reaffirm our friendship, confirm we are committed to collaboration
To be a confirmed partner in Horizon Europe, just as this new seven-year journey begins, is a huge opportunity. We call on the UK community to grasp that opportunity by reaching out and re-engaging with our European friends and networks. Get active once more in Photonics21, explore and refine the work programmes, rebuild relationships and work together across Europe to understand challenge-led opportunities. To our European friends, we reaffirm our friendship, confirm we are committed to collaboration and are in Horizon Europe and all EU programmes for the long term. Together we can be much more than the sum of our parts.
Covid-19 will make building relationships easier and harder. Comfort with remote meetings helps digitally shrink the continent, but there is nothing like a warm handshake and shared smile over an anecdote of experience. We look forward to meeting in person once again! 
--
John Lincoln is chief executive of the UK Photonics Leadership Group