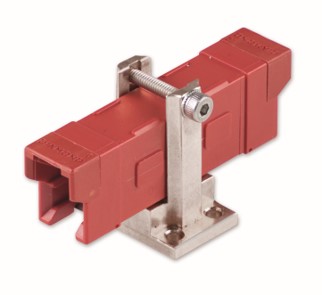 High power pump lasers using multimode fibres require a low loss fibre optic connector to ensure ultimate performance. The newest PSm mating adapter from Diamond (booth 515, hall b1) is built around a floating Tungsten carbide sleeve, along with copper wings to create a perfect connection between two Diamond E-2000 PSm connectors. The copper wings connect to the heat sink holder when inserted and lower the temperature gradient close to the fiber, improving power resistance of the assembly.
The new mating adapter resists up to 100W when combined with Diamond E-2000 PSm connectors and a MM 105/125 0.22NA fibre.
Tungsten carbide thermal dissipation is ca 50x higher than that of the ceramic materials and ca 5x higher than that of the stainless steel. When used in mating adapters with a micron tolerance, the power dissipation improves dramatically. Diamond is a specialist of hard material and has been using tungsten carbide (WC) for long as a ferrule material and mating adapter sleeve.