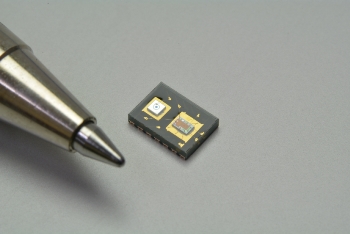 Hamamatsu Photonics (hall A2, booth 303) will introduce its latest range of high reliability, key components for lidar applications, such as photosensor arrays including APDs and SiPMs (for all relevant wavelengths e.g. 905nm or 1,550nm). They company will also introduce new high power SMD laser diode arrays specifically designed for automotive lidar. 
Lidar is a key technology for automated driving as well as anti-collision applications today. A LIDAR device makes a time of flight (TOF) measurement using a pulsed light source and detector to determine the distance to objects around the vehicle. 
Visit Hamamatsu Photonics' booth to discover the latest products for lidar and many other applications.