LBP Optics and ULO Optics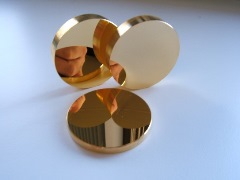 At booth number 5137, Laser Beam Products (LBP Optics), a worldwide manufacturer of industrial and scientific metal laser mirrors and infrared optics, will be co-exhibiting with new owners ULO Optics at Photonics West this year.
ULO Optics will be showcasing its new Compact2 range of CO2 beam delivery equipment along with the first of their range of Fused Silica Collimators for the fiber lasers. Compact2 is a cost-effective, low maintenance, modular solution to CO2 beam delivery.  Offering twice the power handling of the existing Compact range, the Compact2 range is suited to lasers up to 1kW with beam sizes up to 38mm.
LBP Optics will be exhibiting a range of precision metal mirrors including gold coated copper and aluminium. LBP mirrors are chemically polished to a unique, super-smooth finish and examples of these fully tested, super-polished metal substrates ready for coating will be on display.