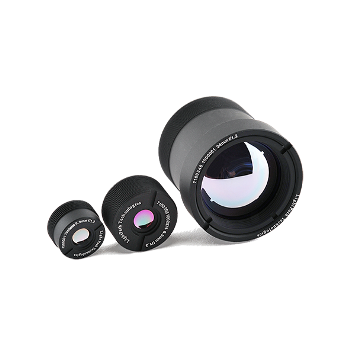 LightPath Technologies (hall b3, booth 362) will be showing its new line of thermal imaging lens assemblies, which includes the new DT/molded BD6 7100353 (35mm) and the 7100383 (50mm). These lenses are made from LightPath's BD6 glass that delivers optically athermal performance and is suitable for high volume, cost effective manufacturing. 
LightPath leverages a combination of manufacturing technologies – precision glass molding (PGM) and precision diamond turning (DT) – to address both the high-volume growth of the commercial market as well as the demanding performance and reliability of high-end defense applications.  With lens focal lengths ranging from 1.5mm to 60mm, along with custom design capabilities, LightPath Technologies has a lens solution for a broad array of thermal imaging applications.
In addition to its line of thermal imaging lenses, LightPath's Geltech glass-moulded aspheric lenses and ISP Optics Infrared components will be on display.