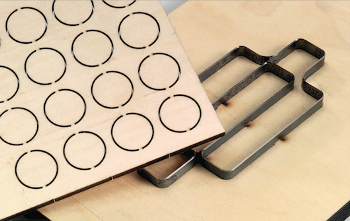 Rofin-Sinar UK (stand A3.241), a manufacturer of lasers for markets including automotive, packaging, glass, robotics and textiles, will demonstrate an array of solutions designed to deliver quality and precision in a variety of industrial applications.
The company will launch two new products at the exhibition - the LXR 100, a 100W femtosecond laser, and the OEM 100iX, a 1kW CO2 laser for higher speed processing – both of which will be launched at the exhibition. Exploring the benefits of these lasers, Dr Jason Lee (research & development director) and Dr Gavin Markillie (senior principal engineer) will be delivering presentations at the CLEO conference (paper CA-P.24, 1.15pm, Monday 24thJune 2019) and LiM conference (5.15pm, Monday 24th June 2019), running alongside Laser World of Photonics.
Alongside the unveiling of Rofin-Sinar UK's new lasers, customers will see the company's existing products, including the OEM 45iX, SR 10i and SR 15i. Rofin-Sinar UK's team of experts will also be on hand throughout the exhibition to share their knowledge and provide expert advice on laser technology.