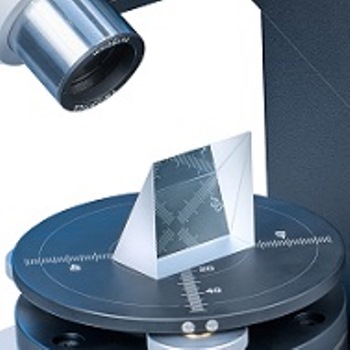 Trioptics (booth 405, hall a2) will display its large range of optical measuring and manufacturing technology for the development, quality control and production of lenses, lens systems and camera modules. 
One highlights will include the introduction of the enhanced OptiCentric, for centration testing of lenses and optical systems. Experience its increased accuracy for multilens measurements and doublet alignment.
Another highlight is the new versatile configurable goniometer, PrismMaster Flex. With its modular product concept the efficient and easy to use goniometer is particularly suitable for various measurement requirements in quality control of prisms in optics manufacturing. In its standard version as a comparison goniometer, the PrismMaster Flex enables the production-related quality testing of prisms and plano optics. Higher configuration levels enable angle measurement in absolute values up to measurement of spatial angular relationships.