Designing on the nanoscale
UpNano offers printing materials and accessories for additive manufacturing processes. (Image: UpNano)
Additive manufacturing firm, UpNano, has recently combined its multiphoton lithography-based 3D printing system, NanoOne, with Zemax's OpticStudio to help companies optimise polymer lens development, achieving high-resolution precision at a tiny scale.
UpNano's aim is to develop 3D printing capabilities that match the current market demand for hyper miniaturisation. High-powered lasers and data-driven system design enhancements yield rapid fabrication techniques at the nano, micro, meso and macro range. The company's 3D printing technologies enable UpNano and its customers to quickly produce prototypes for validating optical system designs, in lieu of spending the extra time and money required to manufacture lens prototypes using traditional methods.
This iterative prototyping process using 3D printing saves companies time and money while improving design quality. Rather than waiting months to get a prototype, engineers can quickly 3D print a model, discover the impact of their latest changes, and develop the next series of improvements to their product designs.
Technology and analysis from UpNano accelerate optical product development while also enabling decision guidance for developing simple polymer lenses versus more complex free-form aspherical varieties.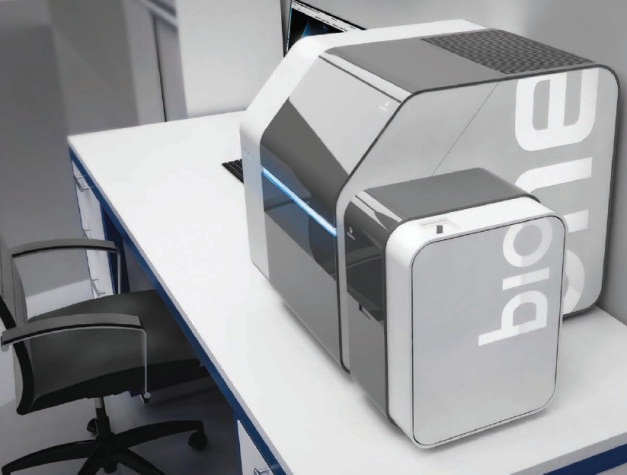 NanoOne Bio 3D printing system. (Image: UpNano)
Zemax OpticStudio allows UpNano to design and build optical systems for the resale market, and enables its customers to do the same. 'Aspherical lens production can be very expensive, but with polymer optics, production costs are the same for spherical and aspherical surfaces,' said Peter Gruber, UpNano co-founder and head of technology. 'With OpticStudio, we can efficiently design both lens types in-house.'
Ansys buys Zemax for optical modelling portfolio
Engineering software giant Ansys is set to acquire Zemax for its optical imaging system simulation products.
With the addition of Zemax technologies, Ansys will offer customers a complete solution for simulating the behaviour of light in complex products – ranging from the microscale with the Ansys Lumerical photonics products, to the imaging of the physical world with Zemax, to human vision perception with Ansys Speos.
Founded 30 years ago, Zemax employs over 100 people around the world and is based in Washington, USA. Ansys, founded in 1970, employs almost 5,000 people globally.
Shane Emswiler, senior vice president at Ansys, said: 'Simulating the behaviour of light – from creation to illumination – is becoming critical for the development of next-generation products. With the addition of... technology from Zemax, Ansys' customers will benefit from a complete, end-to-end solution for simulating light.'
S Subbiah, chief executive of Zemax, commented: 'By joining forces with Ansys, we will quickly deliver Zemax's gold-standard imaging products to a wider audience and have an even greater impact on optical product development. It is a winning combination for our customers and for Ansys users across the globe.'
Ansys entered into the definitive agreement to acquire Zemax with EQT Private Equity, the company's current owner. The transaction is expected to close in the fourth quarter of 2021, subject to receipt of regulatory clearance and the satisfaction of other customary closing conditions. It is not expected to have a material impact on the 2021 financial results.
--

Featured product: Synopsys CODE V software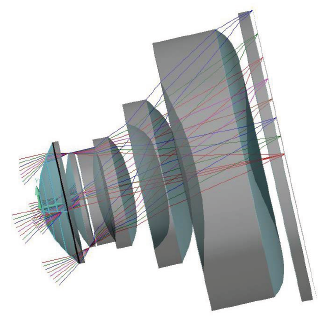 Synopsys provides design tools that model all aspects of light propagation for high-accuracy optical product simulations and visualisations. With intelligent, easy-to-use solutions and an expert support team anchored by optical engineers, Synopsys helps organisations deliver superior optics to market faster.
For more than 40 years, CODE V optical design software has enabled engineers to produce accurate virtual prototypes leading to manufacturable optical systems. Read our top 10 tips for planning and optimising your next optical design project in CODE V.
Further information can be found here.