Moving on the micro scale

Part of the development of advanced endoscopes is scaling down the components that position the micro-optics inside of them
The miniaturisation of positioning components such as piezomotors and drivers will be crucial for the medical market going forwards, as minimally invasive surgical tools such as endoscopes become more prevalent. These were the opinions on the exhibition floor at the Bios trade show for biophotonics and biomedical optics, which took place before Photonics West in San Francisco on 27 and 28 January. The team at Electro Optics were told by engineers at Physique Instrumente (PI) that, whereas the positioning technology for microscopy stages is quite well established, the challenge is moving optics at a micro scale, for example in an endoscope.

Minimally invasive procedures enabled by endoscopes not only reduce discomfort for patients, but help to reduce the strain on healthcare providers by saving time and resources. With the evolution of microelectronics and compact imaging sensors, small cameras can now be integrated into the endoscope tip (chip-on-the-tip), improving image quality. However, traditional chip-on-the-tip endoscopes use fixed focus optics, which are only able to provide optimum display for one object distance. If the object is at a different distance, the image loses focus. 
By integrating an actuator between the optics and the image processing chip, it could be possible to achieve variable focusing and the whole abdomen, or objects with variable distances, can be displayed in sharp focus. The potential installation space with diameters of no more than 10mm is very small. 
Miniature piezo motors' direct-drive eliminates converting rotation into linear motion, removing the need for gears and other mechanical components that can wear and reduce reliability. Piezo motors are small, lightweight, and consume minimal energy, and can hold a position without consuming power.
A number of different piezo motor principles are feasible – mini-rod inertia piezo motor, ultrasonic piezo ceramic motor, flexure-type inertia motor and ratchet-type piezo motor – and all provide the precision for focus and zoom control in endoscopy. In addition to piezoelectric motors, traditional electromagnetic linear motors (voice coils) can also be used.
Voice coil actuators are related to the transducers used in loudspeakers. They can be manufactured with small dimensions and provide motion ranges in the millimetre to centimetre range, contributing to a higher image quality and depth of focus in the next generation of chip-on-the-tip endoscopes.
Compact piezo XY scanners can be used for two-photon endoscopy, which allows live tissue to be imaged at greater depths. Recently, a 2mm-diameter spiral fibre scanner was used for eye imaging, which provides lateral and axial resolution as low as 1.5µm.
Latest product releases
Positioner for high stability applications
Many cryogenic experiments such as super resolution microscopy or open-cavity QED are becoming increasingly complex. Frequently, multiple-axes nanopositioning systems are used in these setups. The increased weight however leads to lower resonance frequencies of the configuration and hence increased sensitivity to external vibrations.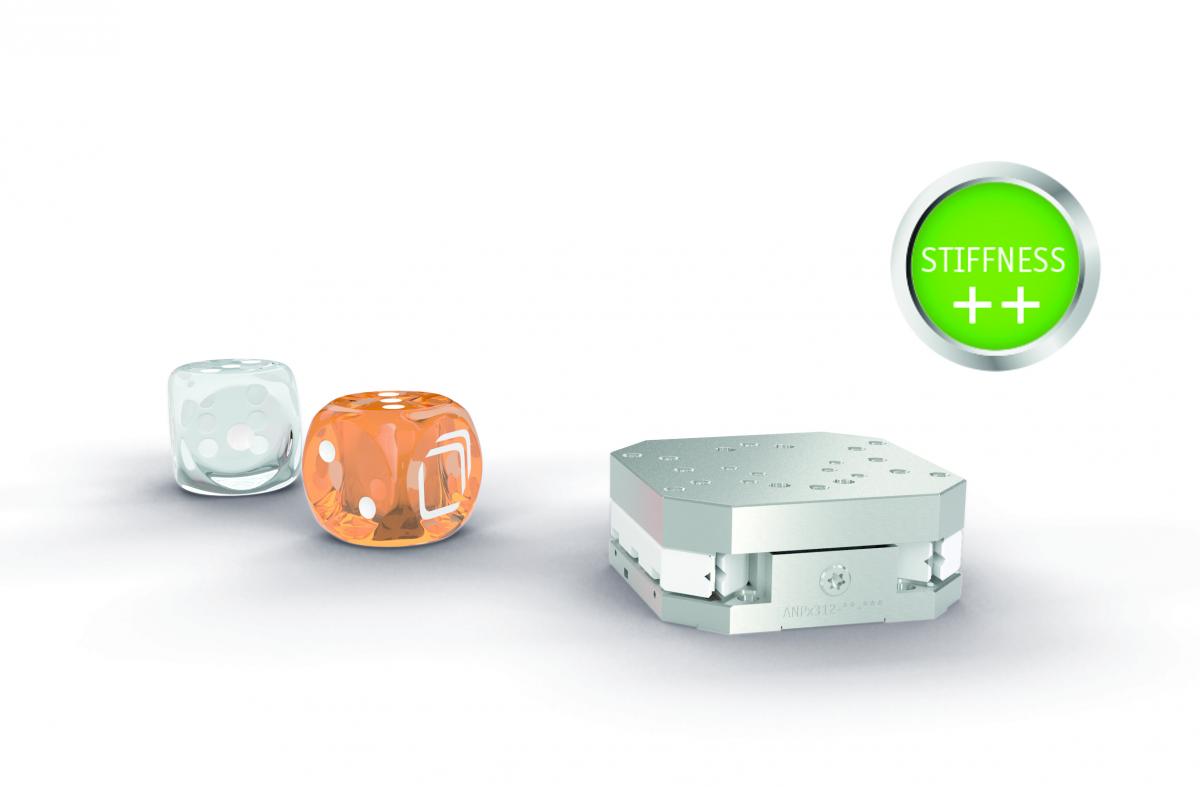 Attocube has introduced a solution to this challenge – the ultra-stable ANPx312 piezo stage offers enhanced stiffness of up to 300 per cent compared to similar cryogenic positioners leading to an resonance frequency of 4kHz. 
As all Attocube stages, it is compatible with other positioners to achieve multi-degree of freedom motion devices offering up to six movement axes. The ANPx312 is available in both open and closed loop version with integrated resistive encoders. 
Light sheet microscopy
Selective plane illumination microscopy (SPIM), a type of light-sheet microscopy, is a cell-friendly method for imaging live specimens as it only illuminates the region of the sample that is being captured, minimising phototoxicity and photobleaching.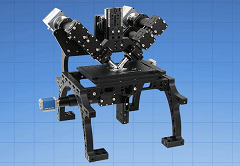 The diSPIM is a flexible and easy-to-use implementation of SPIM that allows for dual views of the sample while mounted on an inverted microscope, co-developed by the lab of Hari Shroff at the US National Institute of Biomedical Imaging and Bioengineering and Applied Scientific Instrumentation (ASI).
ASI offers all of the necessary hardware to implement the diSPIM. The company manufactures the optomechanical elements, including the motorised stages, 2D galvos for creating and moving the light sheet, and the piezo objective movers. Objectives, lasers, and cameras are required to complete the system; users can procure these other items themselves, use the services of various system integrators selling the diSPIM, or purchase them via ASI.
The diSPIM has been tested successfully on cells cultured on cover slips, cells embedded on collagen gels, zebrafish embryos, and other samples.
Positioning patients
To accurately position a patient for scanning, radiologists and other medical practitioners require a highly visible (green or red) laser line or cross in a robust, compact housing.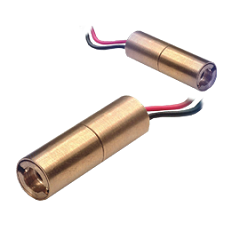 ProPhotonix worked with a healthcare equipment provider to produce a compact 635nm laser module, thousands of which are in operation. 
Wavelength patient-positioning systems typically use a laser mounted alongside the imaging instruments, showing where images will be taken and allowing the instruments and patient to align to get the best image. Usually a red (635nm) laser line or cross is used, to give a high level of visibility. In some cases green is used due to the human eye's sensitivity to green and the need for clarity when projected onto the skin of patients.
Patient positioning applications require excellent bore sighting (alignment of the laser beam with the body of the laser housing) and clean lines without breaks, bright spots or other irregularities. ProPhotonix can offer bore-sighting to <25° and robust lasers with extremely clean lines. 
The custom laser product underwent significant product testing including ESD, vibrational, shock and thermal testing. Each laser module is also thoroughly tested before it is shipped to the customer.
Siskiyou goes large
Siskiyou has expanded its IXF series of monolithic flexure optical mounts to include larger models that can accommodate 3 inch (75mm) and 4 inch (101mm) diameter optics. These mounts utilise a unique configuration in which all parts, including springs, are fabricated from a one piece of metal. This improves heat transfer through the mount over the traditional kinematic construction, and delivers excellent long-term pointing stability, even in the presence of temperature changes.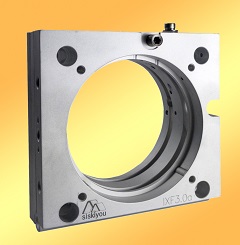 These two axis mounts feature adjustment over an angular range of 5°, and are supplied with fine pitched (100 TPI) screws which offer an adjustment resolution of 1.5arcsec.  The IXF mounts are compatible with Siskiyou's patented optics clip. This adhesive-free mechanism is designed to retain high flatness components (e.g., optics with a flatness of ë/10 or better) without noticeably degrading wavefront performance.