Optical coating market to reach $11.8bn by 2023
Sponsored by:

Consumer electronics, telecommunications, and solar energy are all driving developments in optical coatings, according to a new market report
The global optical coatings market is estimated to reach $11.8 billion by 2023, at a compound annual growth rate of 7.1 per cent from 2018 to 2023, according to a new report by Market Research Future. The market was valued at $7.96 billion in 2017. 
Developments in production processes have culminated in an array of coatings for specific industries, which will play a significant role in the rapid adoption of optical coatings and drive market growth over the forecast period, Market Research Future said in its report. 
Consumer electronic products are expected to garner demand owing to the penetration of smartphones, tablets, smart TVs, and other consumer devices. The ballooning of the consumer electronics sector coupled with demand for protective coatings is expected to create a windfall for the optical coatings market over the forecast period – with the electronic and telecommunication segment alone having the potential to grow to $2.8bn by 2023. 
The renewable energy sector is also gaining more prominence, thanks to various subsidies and supportive policies introduced by governments. Optical coatings can improve solar power plants ability to store energy. For instance, SolGelWay, a French company, has developed optical coatings which can increase the efficiency of solar panels. These coatings can also be used to increase the energy yield of thermal power plants by allowing them to operate at higher temperatures. 
Anti-reflective coatings are used extensively in the solar sector, as well as the telecommunication sector, and accounted for the largest share of the optical coatings market in 2017. According to the new report, however, the future for filter coatings – such as short-pass, long-pass, band-pass, and notch – is also looking promising, as the segment has the potential to expand at a CAGR of 7.9 per cent over the forecast period, thanks to its use in multiple applications.
While demand in microscopy, ophthalmics, high power lasers, and optical communications is also expected to aid the continuous expansion of the optical coatings market, it was highlighted in the report that government action against chromium trioxide (Cr6) plating could potentially act as a market deterrent.
Out of the methods used to produce optical coatings, vacuum deposition and evaporative deposition are set to generate significant revenue by 2023, with uptake in the biomedical sector. Sputter deposition technology could potentially overtake these methods in revenue, however, according to the report, because of its implementation in the production of thin films. 
Lastly, out of the two major types of material used for optical coatings – metallic and dielectric – the metallic segment accounted for the lion's share of the market in 2017. The dielectric segment could experience growth of 7.6 per cent CAGR over the forecast period, however, thanks to demand for insulation materials that are used in the solar, electronic, and aerospace and defence sectors. 
Significant players in the optical coatings market, according to the report, include Edmund Optics, PPG industries, Carl Zeiss Jena, Angstrom Engineering, Inrad Optics, Optical Coatings Japan, MKS Instruments, Thorlabs, Berliner Glas, and II-VI.
Commercial products
Knight Optical - Featured product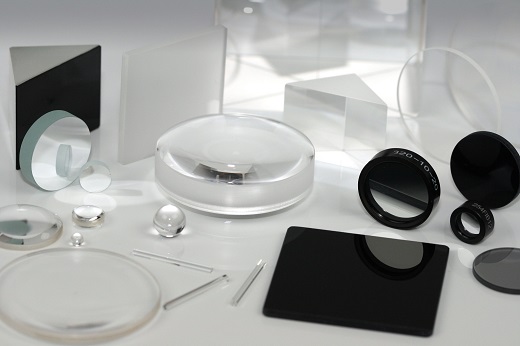 Knight Optical provides a variety of optical coatings for use in the medical industry, from standard anti-reflective to BBAR covering from the UV to IR. We are also able to offer a number of metallic coatings including enhanced aluminium and ion-plated silver, great for reflection in the VIS. If you are working with UV, our MgF2 protected mirror Coating produces reflections from 180nm and our protected gold coating is great for applications in the NIR. Do you need an almost perfect reflection of greater than 98 per cent for your medical laser? Knight Optical's All Dielectric coating is the answer.
All of our coatings can be provided to a custom specification and tested in our Varian Cary Spectrophotometers to ensure your exact specifications are met. Our skilled QA department ensures your product is ready for integration into your instrument. Get in touch with Knight Optical to find out more.
www.knightoptical.com/industries/Medical
--
Edmund Optics - Featured product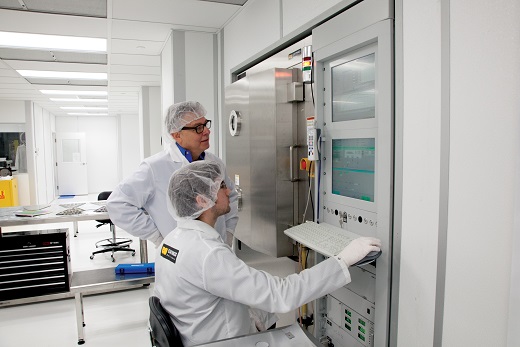 Accurate optical coating design and production can mean the difference between the component failing in the field, or lasting for the intended lifetime of the project. Edmund Optics has extensive coating capabilities, and expertise in producing coatings for advanced diagnostic applications, harsh environment imaging assemblies, and applications throughout the ultraviolet (UV), visible (VIS), and infrared (IR) spectral regions. All optics are meticulously cleaned, coated, and inspected in a clean room environment, and are subjected to the environmental, thermal, and durability requirements specified by our customers.
Edmund Optics can offer single and multi-layer anti-reflection, filter, polarising, and metallic coatings with an internal database of over 900 designs from 120nm to 20µm. Standard optical components with dozens of stock AR coatings and metallic coatings are available from our extensive inventory. Where stock options won't work our experienced coatings engineers can work with you to design a custom solution at one of our state-of-the-art coating facilities.
--
Among the new coating technology available, Eddy Company (www.eddyco.com) has introduced an optical monitoring system called SpectraLock, which gives precise thin-film reproduction capabilities. The system provides in-situ monitoring and deposition rate control to produce single- and multi-layered thin films without iteration or error.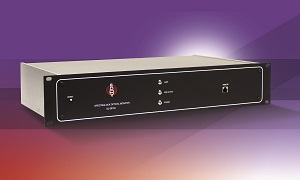 SpectraLock can calibrate the exact refractive index dispersion for each optical material and process used. Using SpectraLock, a single test run can confirm that the coating matches its design, instead of the traditional method of performing multiple test runs until a coating iteration comes close to ma,mtching the design. Once in place, the system ensures that even complex optical thin-film coatings match their optical design, with high accuracy and repeatability.
Also available are ion beam sputtering (IBS) coating capabilities from Laser Components (www.lasercomponents.com/uk). IBS coatings are precise and repeatable, making them suitable for spectrally demanding applications such as steep-edge dichroic mirrors and broad band mirrors. Unlike other coating technologies, process parameters such as beam energy, layer growth rate and oxidation level can be individually regulated to a high precision during IBS coating.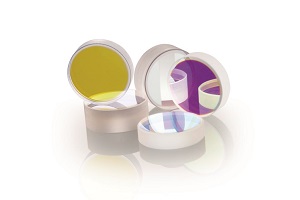 The resulting coating has high density and extremely low thermal drift thanks to the absence of moisture retention. IBS coatings also exhibit low scattering losses and high reflectivity – greater than 99.99 per cent depending on optimised wavelength.
IBS coating is a 'cold' coating method, and is therefore suitable for temperature- and moisture-sensitive substrates. Laser Components offers custom IBS coating in the wavelength range 248nm to 3,000nm.
Finally, Ophir (www.ophiropt.com) now supplies its Clear Magic coating for lenses for industrial CO2 lasers. The coating is guaranteed to 0.13 per cent absorption and provides excellent durability. It is able to withstand backspatter of dirt, is easy to clean and maintain, and is resistant to humidity.