Raman devices show promise for blood glucose testing
Sponsored by:

Advances in Raman spectroscopy could one day make invasive blood glucose tests a thing of the past
A non-invasive spectroscopic device for monitoring blood glucose levels has been found to be just as effective as invasive techniques by an evaluative study conducted by researchers from the University of Missouri School of Medicine and the Massachusetts Institute of Technology (MIT). The results were recently published online by Analytical and Bioanalytical Chemistry.
Diabetics usually test blood glucose by pricking a finger, but this could soon be unnecessary thanks to a new device developed at MIT. The Raman spectrometer is able to measure the chemical composition of skin and determine blood glucose levels without pricking a finger to collect a blood sample.
'With diabetes on the rise, the development of an accurate, efficient and inexpensive alternative method to test blood glucose levels is an urgent clinical need,' said Dr Anandhi Upendran, director of biomedical innovations at the MU School of Medicine Institute for Clinical and Translational Science and co-author of the recent study.
The new device delivers laser light via a fibre-optic cable to a wristband worn by the person being tested. The spectrometer can detect fat, protein, collagen and glucose molecules in the skin.
The glucose present in the blood causes a shift in wavelength in the laser light that can be detected and used to measure glucose levels.
In the published study, Evaluation of accuracy dependence of Raman spectroscopic models on the ratio of calibration and validation points for non-invasive glucose sensing, the researchers measured blood glucose levels of 20 healthy, non-diabetic adults prior to drinking a glucose-rich beverage. Blood glucose levels were then measured at intervals over the next 160 minutes using three methods: spectroscopy via the new wristband, an IV blood test, and a finger prick. The results showed that the spectrometer measured glucose values as accurately as the finger prick test.
'This is a technology that we have been pioneering for more than 20 years,' said Dr Jeon Woong Kang, a research scientist at MIT's Laser Biomedical Research Centre and a co-author of the study. 'We know that handheld skin prick tests are not always accurate and may be uncomfortable for patients. The gold standard is intravenous blood testing, but frequent blood draws may not be an option for many patients. We were pleased to find that our initial results show Raman spectroscopy can measure glucose levels that are comparable to the finger stick devices. We hope that we can refine this method to be a non-invasive continuous glucose monitoring sensor.'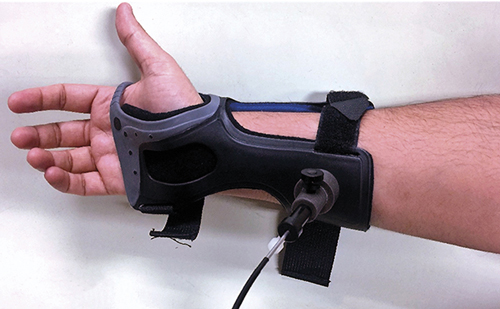 The Raman spectrometer developed by the University of Missouri School of Medicine and MIT
With more testing, the researchers hope spectroscopy can become an alternative method to test glucose levels in patients in clinical care settings who are not capable of frequent blood draws and, one day, in other settings as the technology becomes smaller and more portable. Future studies will examine the accuracy of the technology in patients with diabetes.
Primary funding for the study has been provided by the National Institutes of Health, the Samsung Advanced Institute of Technology, and the Office of Medical Research at the MU School of Medicine.
Getting ready for launch
RSP Systems, a company also developing non-invasive technology for testing blood glucose levels, has recently announced that it has raised €10.35 million across a Series B funding round. The investment follows an initial Series A funding round of €4.6 million in the first half of 2016, and a €2.4 million grant in November 2016 by the European Union under Horizon 2020. The Series B investment will be used to fund clinical trials using the company's device, GlucoBeam, and to prepare the device for regulatory approval and market launch in Europe.
GlucoBeam is based on critical depth Raman spectroscopy, RSP's clinically validated technology, which offers improvements over standard Raman spectroscopy for measuring concentrations of various substances in the interstitial fluid – the tissue fluid surrounding the cells of the body – non-invasively through the skin. The technology defines a specific depth beneath the skin where glucose can be measured.
In May 2018 the company published its first article, 'Non-invasive monitoring of glucose successfully demonstrated in home-use', in Plos One, which was written in collaboration with acknowledged leaders within the field of diabetes. The article reports on the development of a Raman spectrometer that was used in the home of diabetic patients to test glucose levels non-invasively. This study, the first of its kind conducted in a home environment, has demonstrated accuracy at levels comparable to continuous glucose monitors currently on the market.
Existing and new investors contributed to RSP's latest funding round. Among the new investors is Trumpf Venture, the corporate venture arm of the Trumpf Group, a manufacturer of laser technology.
RSP System's CEO, Andreas Jenne, said: 'We are grateful for the loyal support of existing shareholders and are excited to have attracted new and equally savvy shareholders in this second closing. The participation of Trumpf Venture points to the fact that we are on track towards sourcing, production, and commercialisation; the timing of this could not have been better.'
Dr Dieter Kraft, managing director of Trumpf Venture, commented: 'We are very happy to be part of the RSP support team. RSP Systems is expected to be the breakthrough innovator the medical industry has waited decades for. For Trumpf the investment allows insights to new application areas of photonic systems where we can bring additional value, based on our knowledge.'
Commercial products
Featured product: Ocean Optics
LED light sources are ideal for fluorescence excitation and other measurements requiring narrowband illumination. The innovative optical design of the LSM LED family provides highly efficient coupling into an optical fibre, ensuring high power for fluorescence excitation where every photon counts.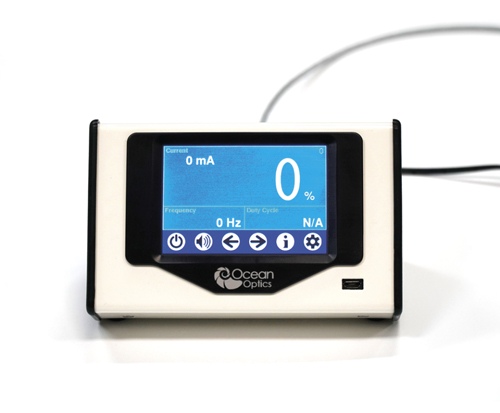 The LSM LEDs are controlled by the LDC-1 compact single channel driver and controller, packed with features and functionality. The LDC-1 controller has an easy-to-use touchscreen for displaying and accessing key information stored in the LSM LEDs. Proprietary electronics provide stable, high-current operation in continuous, pulsed, and modulation modes.
When using the internal modulation mode, the user can select sine, triangle or square waveforms. The LDC-1 also enables LSM LED control, using an external source such as a function generator or a trigger/modulation signal from a spectrometer or other electronic device.
UV, Visible, NIR and broadband wavelengths
Passive cooling design
Smart controller with colour LCD touch screen
Multiple mounting options
External trigger option
--
Featured product

: PicoQuant

Time-resolved fluorescence spectroscopy is a valuable tool for investigating excited state dynamics in molecules, complexes, or semiconductors. Thanks to a fibre coupling sample holder, the high-end spectrometer FluoTime 300 from PicoQuant can be combined with scanning microscopes such as the MicroTime 100. This allows easy recording of time-, space-, and spectrally-resolved luminescence spectra from any sample.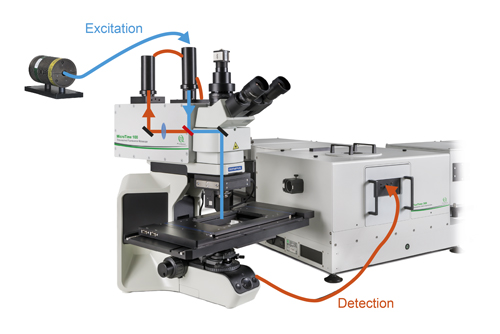 Expanding the capabilities of a spectrometer with a microscope's ability to probe and scan small areas provides exciting opportunities for investigating spatial dependence of luminescence behaviour. This is of great value to facilities in research centres, as it increases the range of spectroscopic and microscopic applications available in a single set-up.
When equipped with double monochromators, hybrid detectors, versatile TCSPC cards, and pulsed lasers capable of working in burst mode, the set-up offers a combined solution covering most demands of either high time, spectral, or spatial resolution in fields such as biology, physics, material or environmental sciences.
www.picoquant.com/materialsscience
--
Featured product: Spectrum Scientific
Spectrum Scientific has been manufacturing high-volume flat, aspheric and freeform reflective optics and holographic diffraction gratings since 2004. We primarily use the optical replication process in our manufacturing allowing us to supply high fidelity, high specification precision optics at a fraction of the traditional cost of volume manufacturing.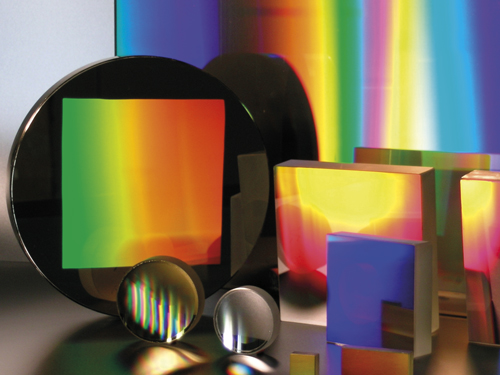 One of our key capabilities is the manufacture of freeform optics, off-axis paraboloids and ellipsoid mirrors with surface figures down to λ/10 or better. We also manufacture plane, concave and convex holographic diffraction gratings, which can be supplied as blazed gratings using our proprietary blazing technique, which not only offers high efficiency in the UV, but lower stray light than conventional ion-etched gratings.
Our high precision replicated optics include spherical and aspheric mirrors (on or off-axis parabolic mirrors, elliptical mirrors, toroidal mirrors and cylinders) as well as retroreflectors, nanostructures, hybrid optics and complex optics.
--
Featured product: Photonic Solutions
Supplied through Photonic Solutions in the UK, Sciencetech's family of computer-controlled Tunable Light Sources (TLS) are pre-aligned, pre-assembled illumination systems capable of outputting monochromatic light for use in optical spectroscopy, photochemistry and solar cell quantum efficiency measurements. Delivering monochromatic light from 200-2,500nm with resolution as great as 0.2nm, these highly modular sources can be configured with collimated, condensed, or coupled output light options enabling monochromatic illumination tailored to your exact needs.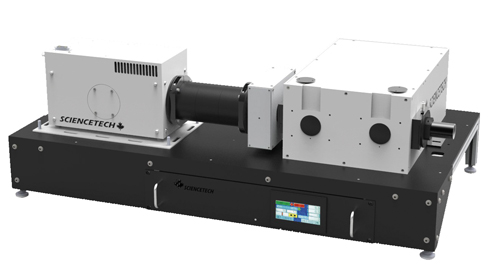 The standard configuration of a TLS includes a lamp housing with a Xe or QTH lamp, a power supply with touchscreen, a monochromator (1/8 or 1/4 metre), and an automated six-position filter wheel all mounted to a metal breadboard to create a compact, fully assembled and computer-controlled illuminator.
For requirements of spatial uniform sun light or monochromatic light at the target plane, Sciencetech offer a tunable light source solar simulator combination instrument – TLS-SS. This combination system adds a homogenisation unit to the exit port of the monochromator and functions the same as the other models in Sciencetech's tunable light source line, but adds the extra functionality of a solar simulator with broadband spatially uniform white light.
--
Featured product: Cobolt
Cobolt AB, a part of Hübner Photonics, introduces new wavelengths on the 08-01 Series of 457nm, 473nm, 515nm, 660nm and 1064nm, complementing already available wavelengths of 405nm, 532nm, 561nm and 785nm. The 08-01 Series of single frequency and narrow linewidth lasers are ideal for Raman spectroscopy applications.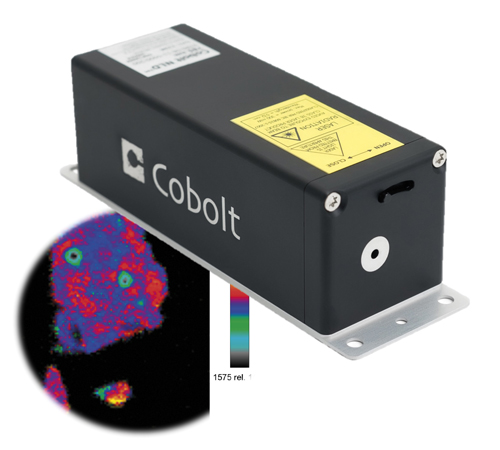 The 08-01 Series consists of high performance, ultra-compact, single longitudinal mode (SLM) diode pumped lasers (08-DPL) up to 400mW and narrow linewidth diode lasers (08-NLD) up to 500mW, all having exceptional wavelength stability and spectral purity.
With totally integrated electronics, an integrated optional optical isolator and clean up filter, the lasers from the 08-01 Series are easily integrated into high-end Raman-based systems or other analytical instrumentation.
--
Featured product: Wavelength Electronics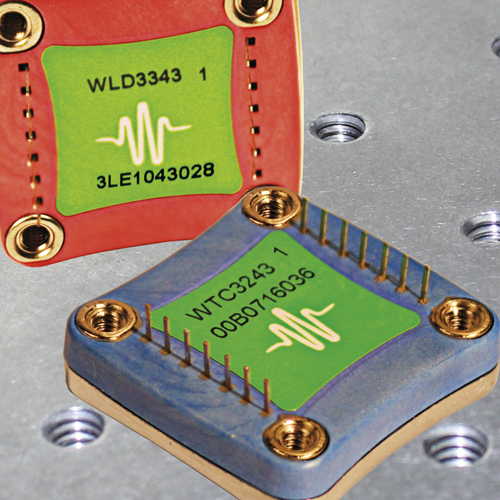 Precision matters when measuring high-resolution wave number shifts using Raman spectroscopy. Wavelength Electronics supplies the components necessary for ultra-stable laser output. Providing up to 3A of current with 200ppm stability, the WLD3343 laser diode driver delivers the well-defined current required. Pairing this current source with the WTC3243 temperature controller (stability of 0.0009°C) ensures that the operating temperature of the laser stays consistent, minimising the effect that temperature fluctuations have on laser wavelength. The WLD3343 has up to 2MHz modulation bandwidth, adjustable current limits, over-temperature protection, and a safe slow start ramp. The WTC3243 has independent heat and cool limits with adjustable sensor bias current. At 1.3 x 1.3 x 0.3 inches, both components are small enough for handheld applications and come in Li+ battery-compatible models. Evaluation boards are available to facilitate design integration.
--
Featured product: Avantes
At Avantes, we noticed that, with the recent increase in use of diode lasers, plasma, VCSELs and material analyses using LIBS, the demand for spectroscopic high-resolution measurements is higher than ever. To answer this demand, we developed our latest product: the AvaSpec-ULS4096CL-EVO. With 4096 pixels, this spectrometer is the ideal instrument to perform measurements down to 0.04nm in a 200 to 1100nm range.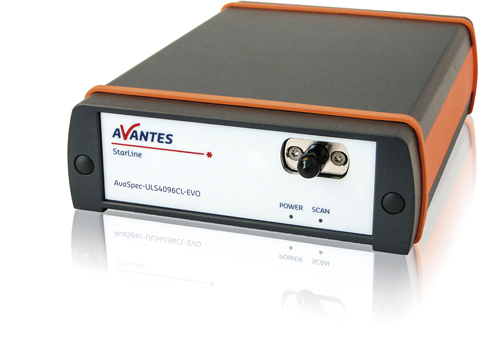 The AvaSpec-ULS4096CL-EVO uses the latest CMOS technology, instead of the conventional CCD technology, which means it's completely up to date. In combination with our latest AS-7010 electronics, it offers you a fast microprocessor, improved memory, USB3.0 and Gigabit Ethernet communication to significantly increase speed, storage and convenience.
The AvaSpec-ULS4096CL-EVO comes with AvaSoft-Basic software. A wide range of slit sizes, gratings and other options are available as well, to further increase its convenience for various applications. The AvaSpec-ULS4096CL-EVO is also available as OEM unit, bench-only or rack-mount version.
--
Featured product: Wasatch Photonics
While many in the Raman spectroscopy market have been consolidating, we've been innovating. Our new drop-in modules for Raman, visible, and NIR spectroscopy deliver the superior speed, sensitivity, and SNR we're known for, with the repeatability and thermal stability OEMs need. These drop-in modules form the heart of our standard products – in fact, our optical bench is our OEM bench. This allows you to perform R&D with the same easy-to-use modular products and free ENLIGHTEN™ software used by our research customers, and then migrate to the OEM equivalent for prototyping and production, with no loss of performance or need to redevelop analytical methods.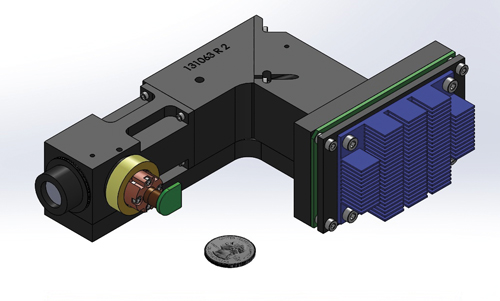 Choose from 785, 830, or 1064nm excitation for Raman, as well as visible (350-1000nm) and NIR (900-1700nm) models. Need something unique? Let us customise your design with our bespoke gratings manufactured in-house. Why go back to square one with your product design, when you can go direct to integration? Accelerate your time to market today!
--
Other commercial products
Among the latest spectrometers available on the market is the Duetta two-in-one fluorescence and absorbance spectrometer from Horiba. The device, measuring 43.2 x 51.8 x 36.6cm and weighing 20.4kg, is designed for a wide range of analysis across multiple fields, including pharmaceuticals, bio-life sciences, testing solar batteries and LED materials, and minerals and rare earth metals. The spectrometer's built-in CCD detector extends the wavelength range for high-speed measurement.
Available from AP Technologies, Oto Photonics' Hummingbird series of crossed-cavity Czerny-Turner spectrometers operate from 180nm to 1,100nm. Measuring 83 x 75.5 x 26.75mm, the spectrometers benefit from a rigid optical bench that gives excellent thermal, humidity, shock and vibration stability with high optical resolution, high sensitivity, low stray light and fast response. Hummingbird is offered with a choice of two 2,048-pixel sensors and a wide range of slit and grating choices. Resolutions from 0.2nm FWHM can be achieved over 100nm, while a resolution of 1.5nm is achieved over the full 180-1,100nm operating range.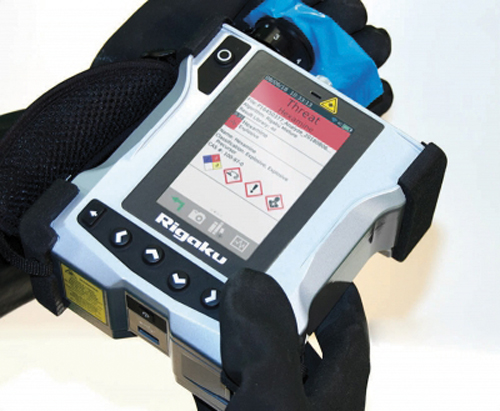 Also new from Rigaku Analytical Devices is the Rigaku ResQ CQL, a 1,064nm handheld Raman analyser. Its standard library contains 13,000 chemicals, including explosives, hazardous chemicals and narcotics. The spectrometer contains a 5 megapixel camera for imaging, colorimetrics analysis and barcode scanning; a QuickDetect mode for providing automated colorimetrics; and a periscope adaptor.
Finally, PerkinElmer has launched its FL 6500 pulse xenon and FL 8500 continuous-wave fluorescence spectrometers. The FL 8500 uses a xenon CW excitation source with PerkinElmer optics. The FL 6500, with a xenon pulse excitation source, is designed for testing samples susceptible to photo bleaching in the life sciences.