A look at the latest optical modelling programs and their application in the development of self-driving cars
Ansys acquires Optis for autonomous vehicle design
At the beginning of May, Ansys, a Pennsylvania-based developer of engineering software, acquired Optis, which supplies virtual prototyping tools to test autonomous cars in true-to-life driving conditions, and human-machine interfaces, to broaden its capabilities for the virtual design of autonomous vehicles.
Ansys hopes that, by adding Optis' optical sensor and closed-loop, real-time simulation to Ansys' multiphysics portfolio, it will now offer the broadest toolset for validating the safety and reliability of autonomous vehicles – speeding time to market by mitigating the need for billions of miles of road testing.
Ansys' capabilities now span the simulation of all sensors, including: lidar, cameras and radar; the multiphysics simulation of physical and electronic components; the analysis of systems functional safety; and the automated development of safety-certified embedded software. This functionality can be integrated into a closed-loop simulation environment that interacts with weather and traffic simulators, enabling thousands of driving scenarios to be done virtually.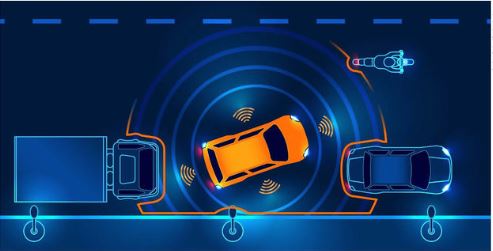 Analysts predict that autonomous vehicles will boost the global economy by $7 trillion, in addition to helping to significantly reduce traffic accidents, saving more than 600,000 lives annually.
However, autonomous vehicles must first be proven safe through rigorous testing in complex driving environments, including varying road conditions and weather scenarios. This would require billions of miles of physical road tests.
With Optis' virtual reality and closed-loop simulation platform, combined with other Ansys solutions, automotive manufacturers can simulate the environment driverless vehicles are navigating, including road conditions, weather and one-way streets. Using accurate models to replicate real-life vehicle encounters, autonomous vehicles can be driven for millions of miles in a virtual environment in a single day.
In January, at the Consumer Electronics Show, Optis announced a partnership with LeddarTech – the developer and owner of Leddar, a patented digital signal processing technology used in automotive solid-state lidars – to work on enabling the industrial simulation of advanced lidar solutions.
Through the use of its light and laser modelling tools, Optis helps in the design of Leddar lidar systems. Using real material measurements, Optis can validate the lidar model and simulate the correct response from the lidar in real-time through a virtual closed-loop simulation with automated driving functions.
Latest optical software products
Lambda Research - Featured product
TracePro, from Lambda Research, combines Monte Carlo ray tracing, analysis, CAD import/export, and optimisation methods with a complete and robust macro language to solve a wide variety of problems in illumination design.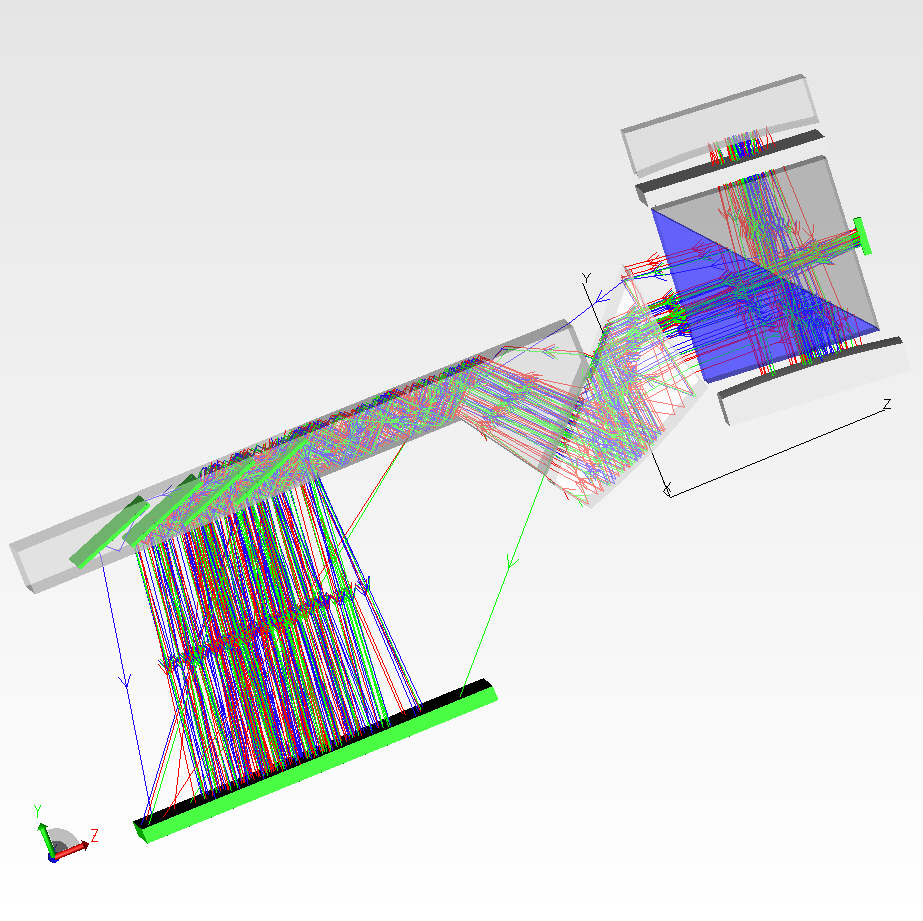 It is used primarily in illumination design to simulate and optimise light pipes, light guides, and non-imaging lenses and mirrors. TracePro is also a powerful tool for analysis of aspects of imaging systems such as stray light analysis and polarisation effects. With its full set of features, designers can simulate surface effects including absorption, specular reflection and transmission, and scattering.
The most recent version, TracePro 2018.2, features updates such as; Geometry|Update from the RayViz menu selection for users to update their TracePro model with any changes to the corresponding Solidworks model; photorealistic rendering and luminance map, which means renderings and maps can now be made for models illuminated by file sources; 3D Interactive Optimiser, new segment type (Custom Fresnel); and the renaming of macro menu items for clarity and consistency.
ASAP NextGen, from Breault Research Organisation (BRO), is a complete re-imagining of the firm's ASAP optical software program, offering engineers and product designers a host of new features, greatly improving on the capability, flexibility, speed and accuracy for which ASAP has long been known. 
ASAP NextGen is an ideal tool for predicting the real-world performance of automotive lighting, imaging systems, luminaires, light pipes, bio-optic systems, medical devices, displays and coherent systems.

ASAP NextGen features include: the new Optics Manager interface, which functions without a single line of script; Automatic Script Creation, which, once systems are constructed in the Optics Manager, automatically creates a working script from the complete system prescription; parallel and remote distributed processing; with the program automatically running parallel processes on all cores on a local PC, as well as all cores on up to five remote licenses; a Workflow Manager, which provides quick and easy access to command menus for those users less comfortable with, but who still need, scripting in ASAP NextGen; and alternative scripting languages, with added support for C# and IronPython with built-in code parsing and debugging.
For users of the Ray Optics module, Comsol Multiphysics version 5.3a brings new ray release distributions and more flexible boundary conditions. 
The dedicated Part Library for the Ray Optics Module has been expanded with new mirrors and lenses.
Users can now suppress the release of reflected rays during refraction. At the material discontinuities between different media, users can now easily control which surfaces produce reflected rays when an incident ray is refracted.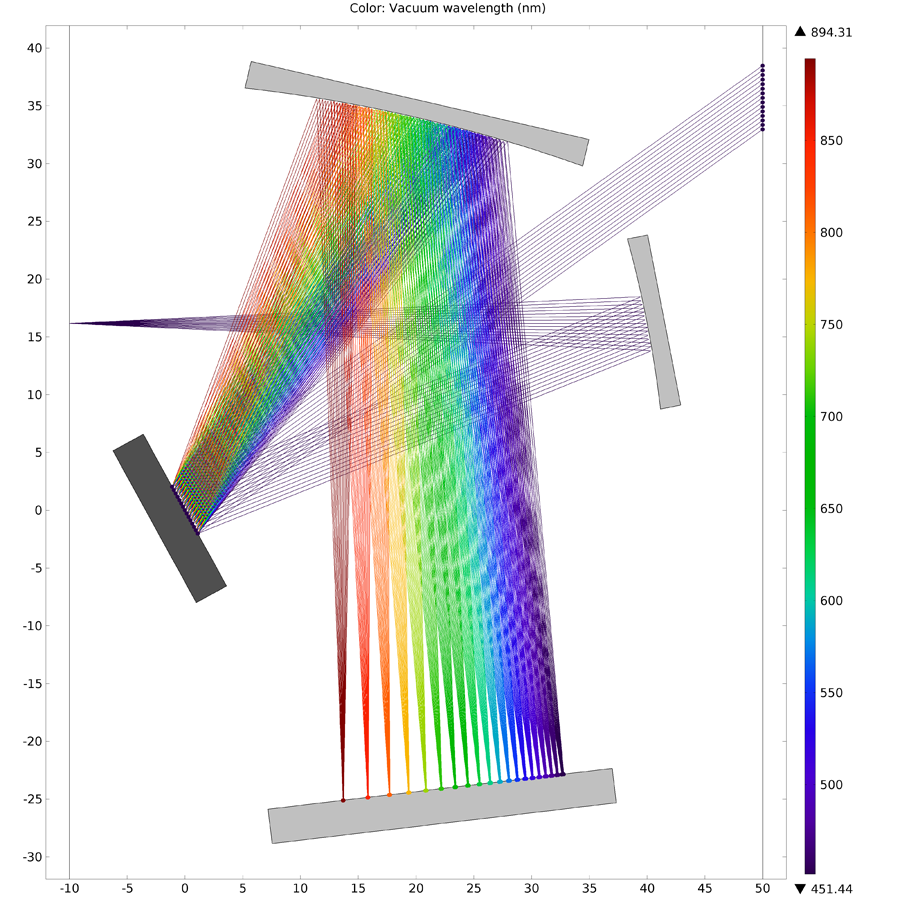 There are also new options for setting up diffraction gratings. To specify the orientation of the grating in 3D, users can now either enter the direction of periodicity (from one unit cell to the next) or the direction of the lines in the grating. Additionally, the rays of diffraction order zero are no longer automatically controlled by the grating feature itself. Instead, they are controlled by a Diffraction Order subnode, just like all non-zero diffraction orders.
A mirror boundary condition, now available as a special case of the Wall boundary condition, always specularly reflects the incoming rays.
For the development and analysis of optical systems, Hembach Photonik supplies software for stray light analysis, optical design and light scattering. The firm used both time-proven optical software solutions such as ASAP and Zemax and tailor-made optical software.
The company's team consists of stray light experts with a long experience in analysing lenses for UV-lithography, camera systems, astronomical telescopes, and so on.

Hembach's main market for stray light analysis is the space industry, where its team has completed many large stray light projects, ranging from star trackers to telescope systems, spectrometers and more.
Hembach Photonik can assist you with its know-how as an external partner for stray light analysis, including ghost analysis, analysis of scattered light, diffraction from aperture, and thermal emission analysis.
For optical design, Hembach's services include: concept and feasibility studies; illumination system design using ASAP/SolidWorks; imaging optics design using Zemax; analysis: tolerancing, stray light analysis, ghost analysis; fabrication support; and prototypes (together with external partners).
With the release of the non-sequential extension, VirtualLab from LightTrans is now capable of performing system analysis with sequential and non-sequential field tracing. This new feature greatly simplifies the construction and analysis of certain types of optical systems, and enables many additional applications.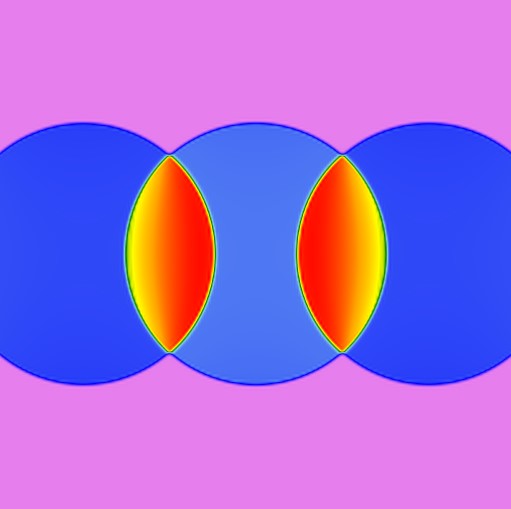 The non-sequential configuration can be adjusted flexibly for various simulation tasks, for example to investigate ghost-image effects in collimation systems, or to model Etalon with planar and curved surfaces. Thanks to the non-sequential field tracing technique, multi-path optical systems can be constructed and modelled much more conveniently.
Some examples of such systems are the Herrig Schiefspiegler Telescope, Offner systems, and interferometers like the Mach-Zehnder. As a result, many practical applications based on multi-path interference effect can be easily analysed. For example, the optical topography scanning with a Michelson interferometer, or the examination of sodium D Lines with Etalon, have been demonstrated in VirtualLab.
Furthermore, non-sequential field tracing plays an indispensable role for the modelling and design of waveguide-based near-eye-display (NED) systems.
Photopia software from Lti Optics is respected for the accurate and extensive lamp and material library and being very easy to use, helping anyone design optics quickly and accurately.
The comprehensive library of lamps for the architectural lighting industry includes over 900 source models with a large selection of LEDs, and also includes sun and sky dome models for daylighting device designs.
This extensive library avoids the need for the user to create their own lamps and guess at their properties. Having accurate source models is essential to getting accurate simulations of the entire luminaire. Other programs that rely heavily on ray sets may not be as accurate as models in Photopia's library.
Recently, Photopia 2018 has been released, which contains a new ray trace helper, 64-bit batch raytrace, as well as support for LDT files and UGR tables in Photopia reports.
With Photon Engineering's Fred MPC, the updated version of its Fred Optimum optical engineering software, users can unleash their engineering creativity and inquisitive mind. Engineers can predict performance with higher confidence by tracing orders of magnitude more rays through their system, as well as experiment by varying more parameters to find the optimum hardware configuration.
Synopsys' Optical Solutions develops optical design and analysis tools that model all aspects of light propagation, enabling users to produce accurate virtual prototypes leading to manufacturable optical systems.
Software packages include Code V imaging design software, LightTools illumination design software, LucidShape products for automotive lighting, the RSoft products for photonic device and optical communications design, and the PhoeniX OptoDesigner tools for photonic integrated circuit (PIC) layout and verification.
Recently, Synopsys released version 5.2 of its PhoeniX OptoDesigner design solution, adding overall performance improvements and new functionality.
To help improve designer productivity, OptoDesigner offers a new high-level filter synthesis module that enables the rapid design and implementation of photonic lattice filters.
Designers can enter a desired filter response function, and the software automatically generates an optimised design to meet their parameters. Using a successful methodology already implemented in OptoDesigner, the design is synthesised using technology-agnostic building blocks that are subsequently mapped to any photonic fabrication process using information stored in a foundry-specific or custom process design kit (PDK).
The update also features automated routing for phase-insensitive photonic waveguides.
The new OpticStudio 18.4 release from Zemax includes significant improvements and enhancements to the virtual prototyping workflow.
OpticStudio combines complex physics and interactive visuals so you can analyse, simulate, and optimise optics, lighting and illumination systems, and laser systems, all within tolerance specifications.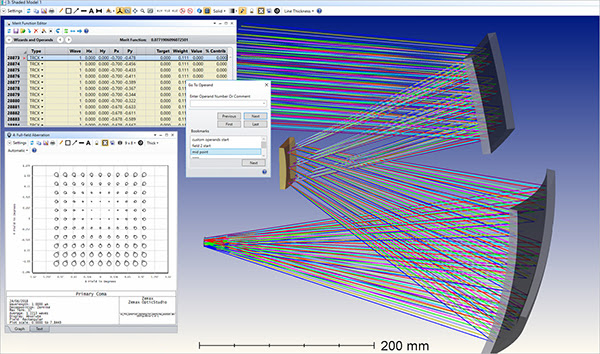 A recent survey of OpticStudio customers showed that for engineers designing virtual prototypes, the most important feature in OpticStudio is the ability to trace sequential and non-sequential rays through the same optical system.
Ensuring manufacturability is a critical aspect of designing a high confidence virtual prototype, and this includes sequential design and analysis, as well as non-sequential simulations.
OpticStudio can be used to solve optical design challenges before physical prototypes are built.