GL Opticam 1.0 imaging luminance meter
At the Light and Building trade fair in March, GL Optic launched of the GL Opticam 1.0 – an optical digital image camera system, which supports luminance measurements for the quality control of lighting products, illuminated symbols and automotive and electrical displays.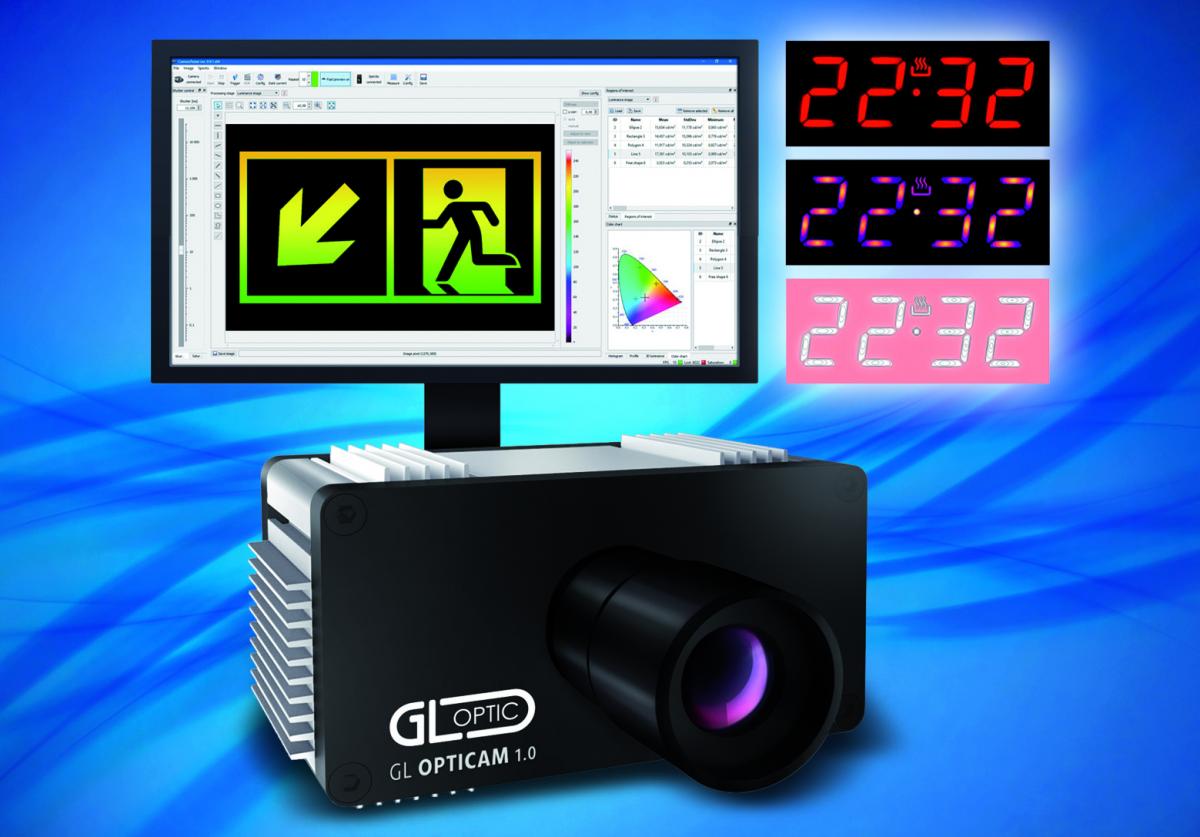 The imaging luminance meter (ILM) is based on a calibrated and optimised digital camera, equipped with an optical system that includes a V-Lambda correction filter and photo sensitive CMOS image sensor. The device can capture entire scenes and quickly output luminance data at each point in the image, all in a single frame and measurement. It now also combines an imaging camera system for luminance testing with the advantages of spectroradiometric measurements.
The accompanying analytical software delivers a user friendly interface that supports data downloads and the preparation of comprehensive reports. The new GL solution is ideal for a wide range of common general lighting applications, including: LED lamps and luminaires; LED chips and modules; indoor and outdoor lighting audits; and road lighting luminance audits.
The GL Opticam 1.0 was designed to speed up and simplify component testing in vehicle displays, embedded LCD and OLED displays, instrument clusters, controls, indicators and illuminated symbols.