Company overview: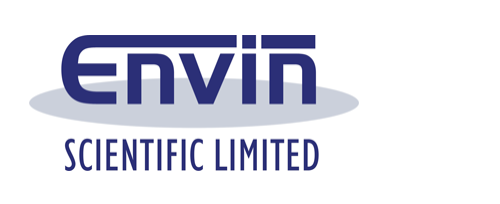 At Envin Scientific we design and manufacture High Performance Optical Thin Film Filters for UltraViolet, Visible and Infrared Applications.
The design, manufacture and validation is carried out on-site at our purpose-built premises near Chester (UK) by an expert team with years of experience.
Filters are manufactured using a range of Vacuum Deposition Techniques including the use of 'Energetic Ion' technology. These techniques yield great benefits including excellent adhesion, hardness, durability and temperature stability. 
Custom Filters are our speciality.
We have Multiplicity of deposition systems and spectrophotometric measurement instruments which ensures a continuity of supply.
Designs range from relatively simple Antireflection coatings comprising several layers to very sophisticated structures using hundreds of layers which fulfil difficult high performance criteria such as very steep edges and high blocking levels, including:- 
Bandpass Filters 
Longpass Filters 
Shortpass Filters 
Notch Filters
Multispectral Bandpass Filters 
Infrared Blocking Filters
Multi-region filters e.g Visible & SWIR or Visible & MWIR
Additionally we produce Filters for specific angles of use and with selective polarisation characteristics such as :-
Beamsplitters 
Dichroic Edge Filters
Multiband Dichroics
Our Filters are produced on a wide range of substrate materials and sizes with thicknesses from 0.1mm to 10's of mm. Final sizing can be from 1mm to >100mm in circular, rectangular or more complex shapes. 
These filters can be supplied as unmounted or within assemblies such as single filter holders, multiple filter wheels or matrix arrays.
Address:
Envin Scientific
Technology House
Chowley Oak
Tattenhall
Chester
CH3 9GA