Advancing AR/VR with optics
Image credit: Gorodenkoff/Shutterstock.com
Advances in research have made strides in the improvement of wearable and AR/VR displays
A team of researchers from the College of Optics and Photonics, University of Central Florida, have proposed that advancements in miniaturised optical devices can offer unique opportunities in the challenge of evolving augmented reality and virtual reality (AR/ VR) displays. These include dynamic tunability, multiplexing ability and large degree of design freedoms. 
The research, authored by Jianghao Xiong; En-Lin Hsiang; Ziqian He; Tao Zhan; and ShinTson Wu, was published in Light: Science and Applications. It explained that, while the 1990s saw AR/VR experience something of a boom, this was not sustainable due to the lack of eligible hardware and digital content. To date, researchers have found it challenging matching user expectations for satisfying AR/VR experiences and lighter, sleeker equipment. New developments, however, in the areas of holographic optical elements (HOEs), surface relief grating, metasurface and micro light-emitting diodes (microLEDs) could promise to meet those challenges. 
One proposal detailed in the research is the use of novel folding optical structures, like pancake optics and waveguide displays, that accommodate both VR and AR. It also proposed that thin-film and dynamic liquid crystal HOEs (LCHOEs) offer promise. Photopolymer HOEs (PPHOEs), for example, have a relatively small refractive index modulation and so exhibit a strong selectivity on the wavelength and incident angle. They also allow several holograms to be recorded into a photopolymer film by consecutive exposures. Due to the anisotropic property of liquid crystals, LCHOEs are sensitive to the polarisation state of the input light. This, combined with the polarisation modulation ability of liquid crystal devices, could provide a new possibility for dynamic wavefront modulation in display systems, according to Wu and the team. 
Grate idea 
In addition, new coupler gratings, including polarisation volume gratings, volume holographic gratings and surface relief gratings show great possibility in the field of waveguide architectures. Wu's team also highlighted the promise of a Maxwellian-type system. Depending on the operation mode, this architecture can adopt computational holography, Maxwellian-view and multiview to solve the vergence-accommodation conflict (VAC) in AR. 
The researchers pointed out that light engines in AR can often be overlooked in review papers, and so they quantitatively compared the performance of various types of light engines, including laser beam scanner, liquid-crystal-on-silicon, and micro-LEDs to provide a greater understanding of AR system performance with different types of light engine and combiner. The team believes this could provide a valuable stepping stone for future development of light engines. 
Meanwhile, earlier this year, an electrode that could free up 20 per cent more light from organic light-emitting diodes was developed at the University of Michigan. The electrode is a five-nanometer-thick layer of silver and copper, and the research team behind it say it can outperform conventional indium tin oxide without adding cost. 
The approach prevents light from being trapped in the light-emitting part of an OLED, enabling OLEDs to maintain brightness while using less power. In addition, the electrode is easy to fit into existing processes for making OLED displays and light fixtures. This could also help to extend the battery life of smartphones and laptops, or make next-generation televisions and displays much more energy efficient. 
The research was published in Science Advances and funded by Zenithnano Technology, a company co-founded by L Jay Guo, University of Michigan professor of electrical and computer engineering and corresponding author of the study, to commercialise his lab's inventions of transparent, flexible metal electrodes for displays and touchscreens. 
Get to the cause 
Around 80 per cent of the light produced by an OLED can get trapped inside the device as a result of waveguiding. This is where light rays that don't come out of the device at an angle close to perpendicular get reflected back and guided sideways through the device. A good portion of the lost light is simply trapped between the two electrodes on either side of the light-emitter. In a lab device, trapped light can be seen shooting out of the sides rather than travelling through to the viewer. 'Untreated,' said Guo, 'it is the strongest waveguiding layer in the OLED. We want to address the root cause of the problem.' 
By swapping out the ITO for a layer of silver just five nanometres thick, deposited on a seed layer of copper, Guo's team maintained the electrode function while eliminating the waveguiding problem in the OLED layers altogether. Changyeong Jeong, first author and a PhD candidate in electrical and computer engineering, said: 'Industry may be able to liberate more than 40 per cent of the light, in part by trading the conventional indium tin oxide electrodes for our nanoscale layer of transparent silver.' 
This benefit is not always easy to see, however, in a relatively simple lab device. Even though light is no longer guided in the OLED stack, that freed-up light can still be reflected from the glass. In industry, engineers have ways of reducing that reflection – creating bumps on the glass surface, or adding grid patterns or particles that will scatter the light throughout the glass. Jeong added: 'Some researchers were able to free up about 34 per cent of the light by using unconventional materials with special emission directions or patterning structures.' 
Commercial products 
Vendors in the display market include Aledia, which develops and manufactures a light-emitting diode (LED) display technology based on a 3D architecture using gallium-nitride (GaN-on-silicon) nanowires (WireLED TM). Its 3D microLEDS are manufactured on large-area 200 to 300mm silicon wafers and are being used to help improve image quality of displays in all sizes and formats, from large TVs and wall displays to laptops, tablets, smartphones, smartwatches and AR/VR devices. Fraunhofer offers a range of products for displays and wearables, such as bi-directional micro-displays and novel layer coatings to achieve advanced optical performance and quality. These include bidirectional OLED-on-Silicon microdisplays, microdisplays in various resolution and layouts, autostereoscopic 3D-displays, CMOS design, optic design, system integration, and IC design, OLED microstructuring and functional layers for displays. 
PlayNitride was initially established to research and develop Nitride related materials and applications and has now developed its own microLED epiwafer production process, stamp-based transfer technology and repair technology (SMAR. Tech). The company is currently developing wearable passive matrix PMOLEDs in a joint venture with affiliate RiTDisplay. It has also developed a technology branded as PixeLED Matrix, which is a tiled microLED display module for TVs and signage. 
When it comes to quality control equipment, GL Optic manufactures, distributes and supports light measurement systems ideal for the measurement of LEDs, OLEDs and other light sources, as well as goniometers to measure any type of light sources, displays and LED lights. Pro-LiteTechnology supplies specialist equipment and services with a technical focus in the areas of photonics: instruments for measuring light and the optical properties of materials; photometry; lasers and related equipment; optomechanics and positioning equipment; optics and optical materials; and spectroscopy and spectral imaging. Following the acquisition of SphereOptics, the company added test and measurement instruments for measuring the colour and brightness of light sources and displays to its repertoire. 
Synopsys component design software to help advance the design of optics used in AR/ VR systems. Additionally, the company recently announced it had completed the acquisition of semiconductor and flat panel display solutions from BISTel. Holoeye provides spatial light modulator (SLM) systems, based on translucent or reflective liquid crystal microdisplays. These are used for phase and amplitude modulation, customised design, fabrication and replication services for Diffractive Optical Elements (DOE) and LCOS microdisplay components for monochrome and colour projection applications.
References
Xiong, J., Hsiang, EL., He, Z. et al. Augmented reality and virtual reality displays: emerging technologies and future perspectives. Light Sci Appl 10, 216 (2021). https://doi.org/10.1038/ s41377-021-00658-8
Tackling light trapping in organic light-emitting diodes by complete elimination of waveguide modes, Changyeong Jeong, Yong-Bum Park and L. Jay Guo Science Advances, 25 Jun 2021 Vol 7, Issue 26. https://doi.org/10.1126/sciadv. Abg0355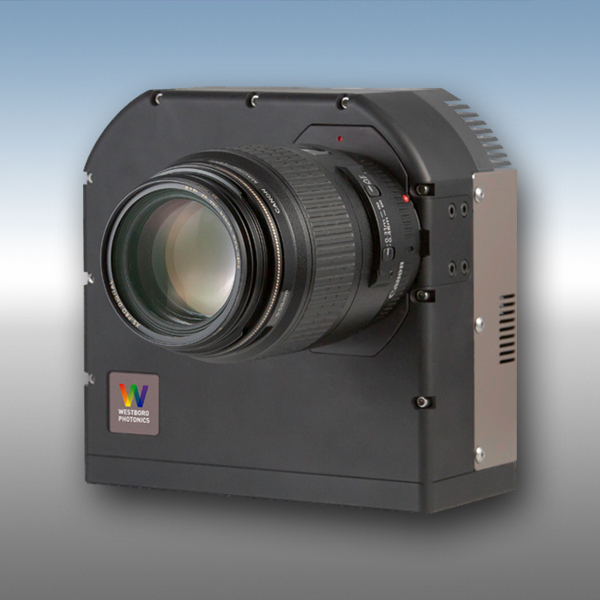 Even the very brightest of displays suffer from a marked reduction in readability when viewed in direct sunlight. When considering the performance of emissive displays, the contrast ratio is of course simply the ratio of maximum to minimum luminance. From this, we compute the display view angle as that maximum angle from normal over which the contrast ratio >1. 
The effective contrast ratio takes into account the effect of ambient illumination. Given that the display surface has a finite reflectance, ambient light will reflect from the display and contribute to the luminance that you see. The summation of emissive and reflected luminance will be disproportionately affected when the display is set to its minimum luminance state, hence the commonly observed reduction in contrast ratio (and readability) under ambient illumination. Display luminance, contrast ratio, view angle and performance under ambient illumination are all easily determined using a 2D imaging photometer or colorimeter. The measurement is made even easier using an advanced, high resolution, Westboro Photonics imaging photometer or colorimeter. 
Further information www.pro-lite.co.uk/File/imaging_photometers_colorimeters.php