Raman instrument measures air quality in real time
                                                                                                                                                                                                                         Sponsored by:   

The technique uses a nanostructure that 'traps' molecules from the air and amplifies the Raman signal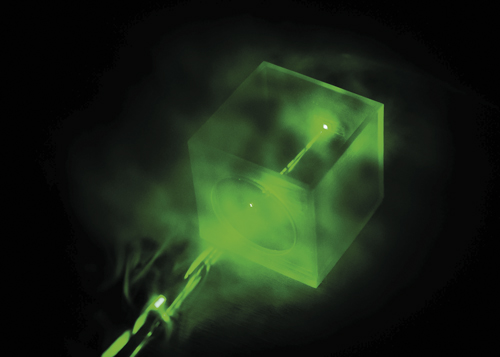 Scientists at Nanyang Technological University, Singapore (NTU Singapore) have developed a device that can identify a wide range of airborne gases and chemicals instantly.
The new prototype device is portable and suitable for rapid deployment by agencies to identify airborne hazards, such as sulphur dioxide or benzene, known to be harmful to human health.
It can provide real-time monitoring of air quality, which the researchers say could prove particularly useful during haze outbreaks, common in Southeast Asia, or in the detection of gas leaks and industrial air pollution.
Developed by a team led by associate professor Ling Xing Yi at the School of Physical and Mathematical Sciences, the new technology was reported last month in science journal ACS Nano.
The technique is much faster than current methods of identifying gases in the air, which use gas chromatography-mass spectrometry (GC-MS). This technique is reliable but requires sample collection, and takes between a few hours and a few days to obtain results from air samples.
Emergency scenarios require a fast and ongoing analysis of potential air contamination – such as after a natural disaster, chemical spill or illegal dumping of toxic waste – so that emergency responders can take appropriate action.
The new device uses a small patch made of a special porous and metallic nanomaterial to first trap gas molecules. When a laser is shone on it from a few metres away, the light interacts with the gas molecules, causing light of a lower energy to be emitted. When analysed, it gives a spectroscopic readout in the format of a graph chart.
The spectroscopic readout acts like a chemical fingerprint corresponding to various chemicals present on the patch. These chemical fingerprints from the sample are referenced against a digital library of fingerprints to quickly determine what chemicals have been detected. The whole process takes about 10 seconds to complete.
Typically, Raman spectroscopy is used only on solid and liquid samples, since gaseous chemicals are too dilute for the laser and detector to pick up.
To overcome this limitation, the team developed a special nanostructure made from a highly porous synthetic material known as a metal-organic framework, which actively absorbs and traps molecules from the air into a 'cage'.
This nanostructure also contains metal nanoparticles, which boost the intensity of the light surrounding the molecules. The result is a million-fold enhancement in the Raman spectroscopy signals, which allows for the identification of the trapped molecules.
Ling Xing Yi said the idea of the invention was sparked by an incident in Singapore, where there were reports of a strong gas-like odour over certain parts of the island in 2017. The cause was only determined a few days later, and was traced to volatile organic compounds released by factories outside of Singapore.
Together with her husband, Dr Phang In-Yee, a project leader and scientist at the Institute of Materials Research and Engineering (IMRE), they conceptualised the idea of identifying gases instantly from a distance.
'Our device can work remotely, so the operation of the laser camera and analysis of chemicals can be done safely at a distance. This is especially useful when it is not known if the gases are hazardous to human health,' explained Ling.
The laser was tested in experiments to work up to 10 metres away and can be engineered to reach further distances. Another possible method is to use the chip to capture gases, which is subsequently analysed with a laser.
In experiments, the team showed that the device can identify airborne molecules such as polyaromatic hydrocarbons (PAH), including naphthalene and derivatives of benzene, a family of colourless industrial air pollutants known to be highly carcinogenic.
It can detect PAHs at parts-per-billion (ppb) concentrations in the atmosphere as well as performing continuous monitoring of the concentration of the different types of gases like carbon dioxide (CO2) in the atmosphere, which could be useful in many industrial settings.
The laser used in the device has an energy intensity of 50 miliwatts, more than seven times weaker than in other applications of Raman spectroscopy. This makes the system safer to operate and more energy efficient.
Through NTUitive, NTU's innovation and enterprise company, the team has filed for a patent and is now commercialising the technology for use in pollution monitoring, chemical disaster response, as well as other industrial applications.
Latest commercial products
Among the latest products in the spectroscopy market include B&W Tek's BWIQ chemometric software package. BWIQ is a multivariate analysis software for analysis of spectroscopic data from various sources in multiple file formats. All of the updates were designed to provide more capabilities and visualisation to users when analysing spectral data.
BWIQ 4.1.4 supports many pre-processing methods, and has exploratory, qualitative analysis and quantitative regression methods. With regression models, users can perform quantitative Raman analysis.
This latest software version updates include: updated order of the execution of pre-processing steps for region selection, normalisation and scaling functions; updates for the spectral data display where region selection is used; automatic update to the maximum number of computed factors when the calibration dataset size is changed; and checking for redundant spectral files in the training file during data import to prevent duplication.
McPherson's two new deep UV spectroscopy workstations aim to facilitate teaching and experimentation in vacuum and ultraviolet physics.
The workstations are ideal for spectroscopy experiments in the vacuum ultraviolet regime, potentially advancing quantum information science and engineering. Spectroscopy was central to the development of quantum mechanics, including blackbody radiation and Einstein's photoelectric effect.
There are two experimental kits available, diagnostic and analytical. The diagnostic system equips the spectrometer with a sensitive CCD detector. Use it to measure spectral emission of laser interaction, high harmonic generation, plasma formation, luminescence, fluorescence and so on. The analytical system comes with a tuneable deep UV light source, rather than the CCD detector, and is ready to explore one of the earliest predictions of quantum physics, Einstein's photoelectric effect. The configuration is also good for measuring transmission, photocathode response, and reflection.
Wasatch Photonics has added three new additions to its WP Raman spectrometer series. It now offers three models of its most popular Raman spectrometer wavelengths, including two integrated laser options with direct powering and software control of the laser via the spectrometer's own USB and power supply. Each model is available in multiple wavelengths with configuration options for resolution, range, optical coupling, and detector cooling, delivering the same optical specifications and sensitivity as its standalone spectrometers.
Building on the sensitivity of its compact modular spectrometers, Wasatch has created an integrated laser and spectrometer duo in a single compact footprint. This onboard laser model includes a multimode laser with 350mW of power mounted in a slightly raised lid above the spectrometer, allowing users to connect both legs of the Raman probe or sampling accessory directly to a single unit. The upper, FC/PC connector provides laser light for excitation, while an SMA connector below acts as a spectrometer input to detect the Raman signal. The design of this duo economises on space and hardware cost, and maximises value without sacrificing flexibility.
________
Featured product - Ocean Insight - Unlocking the Unknowns of Lasers and Photonics
Ocean Insight teams with laser and photonics companies around the globe that are connected by light – measuring, moving and applying it – in pursuit of research, development and innovation that solve problems and often elevate us all.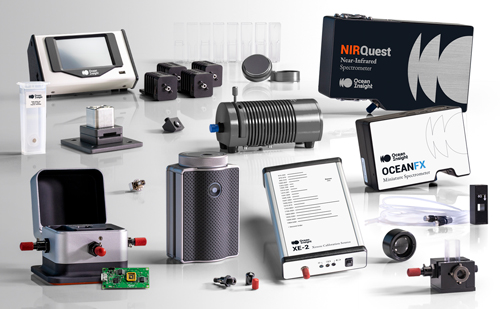 Light has always played an integral role in our development. Today, light is used in creative ways to address various challenges facing our world, with laser and photonics technologies driving many of those solutions.
For Ocean Insight, it's exhilarating to collaborate with laser and photonics users, developers and manufacturers who utilize light in many areas: restoration of art works; laser-based therapies in medical diagnostics; photonics methods applied to farm to table technologies; and light used to monitor the health of the environment.
From laser companies seeking a competitive edge to photonics innovators building new markets, Ocean Insight offers customized sensing products, scalable manufacturing and full engineering capability from concept to design.
Featured product - Admesy
Admesy offers a broad range of test and measurement instruments focused on colour and light measurements in inline production process environments. Our compact and robust devices are designed for accurate high-speed measurements with a low maintenance need.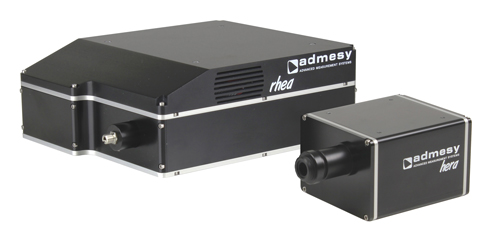 The Rhea is Admesy's high-end spectroradiometer with a cooled CCD detector and neutral density filter wheel combining great sensitivity and dynamic range. It offers a selection of (fixed) grating and slit choices to fit your specific wavelength and FWHM requirements. Combined with an Admesy light source it is the perfect solution for transmissive filter measurements.
The Hera is a highly accurate spectroradiometer with auto range function and excellent linearity in a robust and compact housing. The Hera is the perfect choice when a reliable robust and cost effective spectroradiometer is needed for inline process control measurement. Available in three fixed wavelength ranges.
All devices are available in various optical configurations varying from a fixed lens or cosine corrector to fiber attached accessories.
Laser quantum - Featured product
The venteon ultrafast laser range is synonymous with the science of few cycle, broadband laser pulses and is designed to meet individual needs. Working directly with your engineers, our venteon lasers are optimised for power, bandwidth and CEP stabilisation. If you need a general short pulse laser the venteon one covers the best of all these. The venteon range can be used to meet a variety of applications from few-cycle pulse generation and attosecond science to two-photon microscopy, all of these applications require reliable performance and long lifetimes.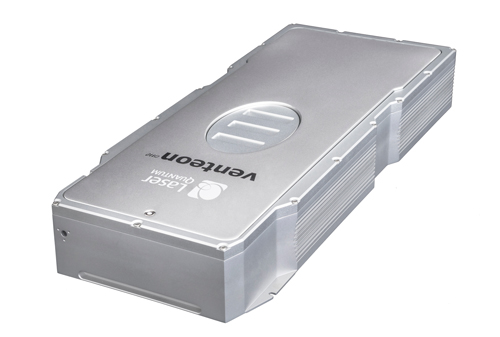 The venteon femtosecond oscillators also offer exceptional stability and ease of use. The venteon ultra provides sub2-cycle pulses with a measured pulse duration of <5.5 fs and octave-spanning spectrum with a bandwidth of >400 nm (-10dBc). It delivers an average output power of more than 240 mW, corresponding to a pulse energy of more than 3 nJ at 80 MHz pulse repetition rate.
Contact Laser Quantum for detailed information about the venteon laser range.
Photonic solutions - Featured product 
Supplied through Photonic Solutions in the UK, Sciencetech's family of computer controlled Tunable Light Sources (TLS) put monochromatic light at your fingertips. These highly modular sources are capable of outputting high power, monochromatic light with continuous tuning from 200-2500nm and with extremely high spectral resolution of up to 0.2nm. Customisation to your exact needs is readily available, be it for optical spectroscopy, photochemistry, materials characterisation or solar cell quantum efficiency measurements.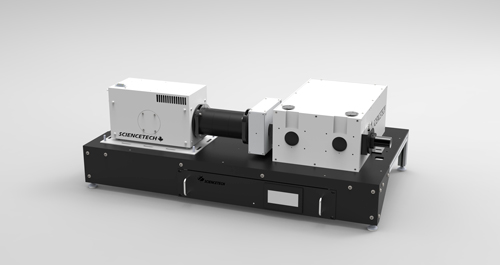 The standard configuration of a TLS includes a lamp housing with Xe or QTH lamp, power supply with touchscreen, monochromator (1/8 or 1/4 meter), automated 6 position filter wheel all mounted to a metal breadboard to create a compact, fully assembled and computer controlled illuminator. For requirements of spatially uniform sun light or monochromatic light at the target plane, Sciencetech offer a tunable light source solar simulator combination instrument – TLS-SS. This combination system adds a homogenisation unit to the exit port of the monochromator and functions the same as the other models in Sciencetech's tunable light source line but adds the extra functionality of a solar simulator with broadband spatially uniform white light.
www.photonicsolutions.co.uk/product-detail.php?prod=6497
Spectrum Scientific, Inc (SSI) - Featured product
Spectrum Scientific, Inc (SSI) manufactures high volume flat, aspheric and freeform reflective optics, hollow retroreflectors and holographic diffraction gratings for a number of spectroscopic, measurement and analytical instrument requirements. We primarily use the optical replication process in our manufacturing allowing us to supply high fidelity, high specification precision optics at a lower cost compared to traditional volume manufacturing.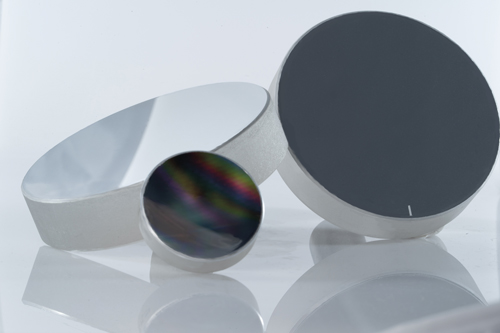 One of our key capabilities is the manufacture of freeform optics, off-axis paraboloids and ellipsoid mirrors with surface figures down to λ/10 or better. We also manufacture plane, concave and convex holographic diffraction gratings, which can be supplied as blazed gratings using our proprietary blazing technique, which not only offers high efficiency in the UV, but lower stray light compared to conventional ion etched gratings.
In addition to components, Spectrum Scientific offers a comprehensive design and manufacturing service, supplying custom designed spectrograph modules for OEM customers and specialist custom designed optics.
WITec Featured product - WITec ParticleScout
WITec's ParticleScout is an advanced particle analysis tool for the alpha300 confocal Raman microscope series that finds, classifies and identifies microparticles over even large sample areas. Automated routines sort particles by physical attribute and acquire their Raman spectra, generating a report that provides a detailed overview of the sample. Focus stacking that keeps large particles in focus and full integration with the TrueMatch Raman database management software are without equal in the marketplace.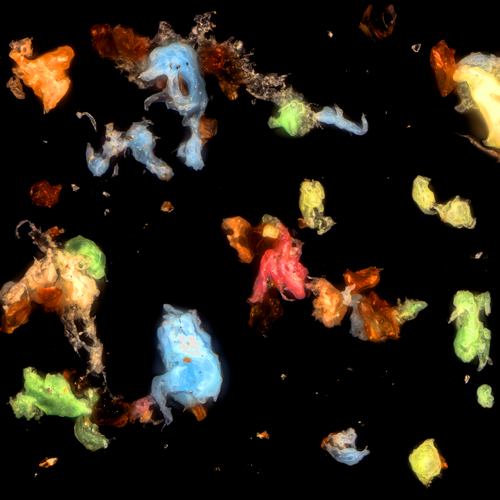 Investigations of particles in high-resolution is becoming increasingly important in fields such as environmental science, microplastics research, pharmaceutical research, medical device development, life sciences and many others. ParticleScout makes full use of Raman imaging's advantages in fast, label-free and non-destructive chemical characterization. Any applications that require the quick and precise analysis of particulate samples will benefit from its analytical power and accelerated workflow.