Editor's picks
SPIE is holding an event to update and improve the Wikipedia pages of inspirational women, ethnic or racial minority scientists
A new survey has found that 100 Horizon 2020 photonics projects will create 3,500 high-tech jobs in Europe over the next three years
Thorlabs has acquired and the fibre laser assets from KMLabs, which represents Thorlabs' purchase this year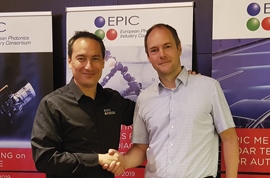 EPIC's Carlos Lee talks to Ulli Hansen, co-founder and CEO of MSG Lithoglas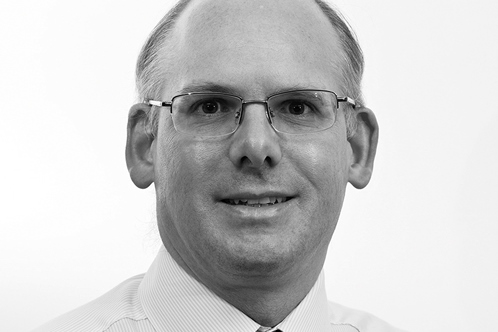 Tom Harvey, healthcare photonics lead at UK catapult centre CPI, discusses how companies can successfully enter the healthcare market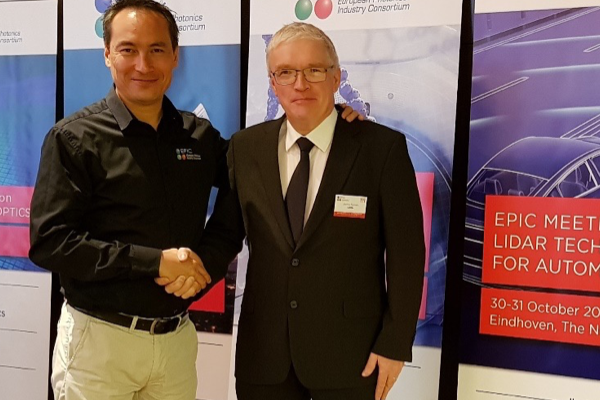 EPIC's Carlos Lee hears about Jorma Palmén's strategy for growing Ladimo, launched four years ago, which develops real-time 3D imaging for robotics, healthcare and navigating hazardous environments
Pro-Lite's Dr Giorgia Marucci discusses the application of Raman spectroscopy in the cultural heritage field
Pro-Lite's Nick Barnett discusses spectral imaging and its potential applications
The technique uses a nanostructure that 'traps' molecules from the air and amplifies the Raman signal
The high electrical current required to achieve the lasing process has made it difficult to create the devices up until now
A University of Cambridge team has designed a nanowire-based spectrometer that doesn't require dispersive elements like a prism, therefore permitting greater miniaturisation than conventional systems
Multi-line lasers provide a compact, easy-to-use, and service-free solution for integrating up to four laser wavelengths with reliable, stable performance into fluorescence instrumentation. Learn how in this white paper.
The HELIX Spectral Analysis System has redefined measurement capabilities of high performance thin-film optical filters. HELIX is an instrument designed and developed by Alluxa to address the limitations of spectrophotometers. Download our whitepaper to find out more!
Photocatalysis is the rate increase of a chemical reaction by light, often in the presence of a catalyst that starts the reaction upon irradiation. Photocatalysts are typically semiconducting metal oxides which are employed as particles in solution. Discover how Edinburgh Instruments LP980 Spectrometer was used in this application note.
The Webinar on Brillouin distributed sensing will review all aspects of distributed sensing
The EPIC Webinar on Hyperspectral Imaging will insight on the hyperspectral imaging hardware and its use in all application fields: from the ground using microscopes and spectrometers to airborne or satellite sensors, up to astrophysical data
Dr Erik Novak, senior director of business development at 4D Technology, will discuss the different aspects that need to be considered when selecting a Large Aperture Interferometer.