Enhancing optical performance
Over the last two decades, AccuCoat has grown to become a global provider of optical coatings that serves numerous industries. Jessica Rowbury reports
Founded in 1998, AccuCoat has been developing stock and custom thin film optical coatings for almost 20 years. The Rochester, New York-based firm's nearly two decades worth of experience has attracted customers spanning 36 countries in the defence and security, medical, and consumer industries, among many others.
This year, a particular focus for Accucoat has been on expanding its European market presence, where co-founder Patrick Iulianello sees opportunities in the coating of plastic optics – particularly as Europe already has significant expertise in coating glass.
Coating plastics is AccuCoat's forte, according to Iulianello. Although the company coats various materials, including normal and sensitive glass types and single point diamond turned (SPDT) metals and crystallines, more than half the substrates it coats are plastic. 
'Our niche, what we brought to the market, is our heavy experience in development of optical coatings for plastic and polymer components. We've been doing it since we opened our doors, and we've developed quite a few specialty processes for handling polymer optics of small to medium sized – between 2mm up to 19 inches,' explained Iulianello.
Iulianello noted that, because plastics make more lightweight, cost-effective and durable components, recently there has been a shift from glass to plastics in an increasing number of medical, imaging, military, and virtual reality applications. However, this substrate requires specialised cleaning, handling, and deposition processes in order to match the optical performance and durability possible on glass.
AccuCoat has put significant effort into process development for plastic optics in order to overcome the various coating challenges – for example, plastic is not able to withstand the typical 250°C coating temperatures used for glass without warping or deformation, and it scratches much more easily than glass, meaning that, without proper cleaning, it's impossible to get good coatings to adhere well.
The firm's advances in this area over the years have included redesigning the deposition processes to work at lower temperatures for plastics, and developing a combination of ultrasonic and hand cleaning methods for plastic optics, in addition to learning the chemistry that works best for each plastic type.
These efforts have resulted in the achievement of a high degree of adhesion and excellent optical performance on a variety of plastic materials and form factors, and the company's standard and custom coatings have been shown to pass a variety of Mil-Spec and ISO specifications.
'There has been a big shift from glass to plastic optics, yet the requirements are still there for the durability,' said Iulianello. 'That's one of the niches and successes we've had — to perform and pass tests that are normally only achieved on glass-coated optics, and we still pass them on the polymer optics,' said Iulianello.
AccuCoat also has strong expertise coating a variety of normal and sensitive glass types from Ohara and Schott, in addition to a wide range of SPDT metal and crystallines, such as bare and nickel-plated aluminium, silicon, germanium, calcium fluoride, sapphire and Zerodur among others. 
The types of optical coatings AccuCoat produces include anti-reflective, beamsplitters, dichroic and metal mirrors, filters, ITO, and hydrophobic coatings.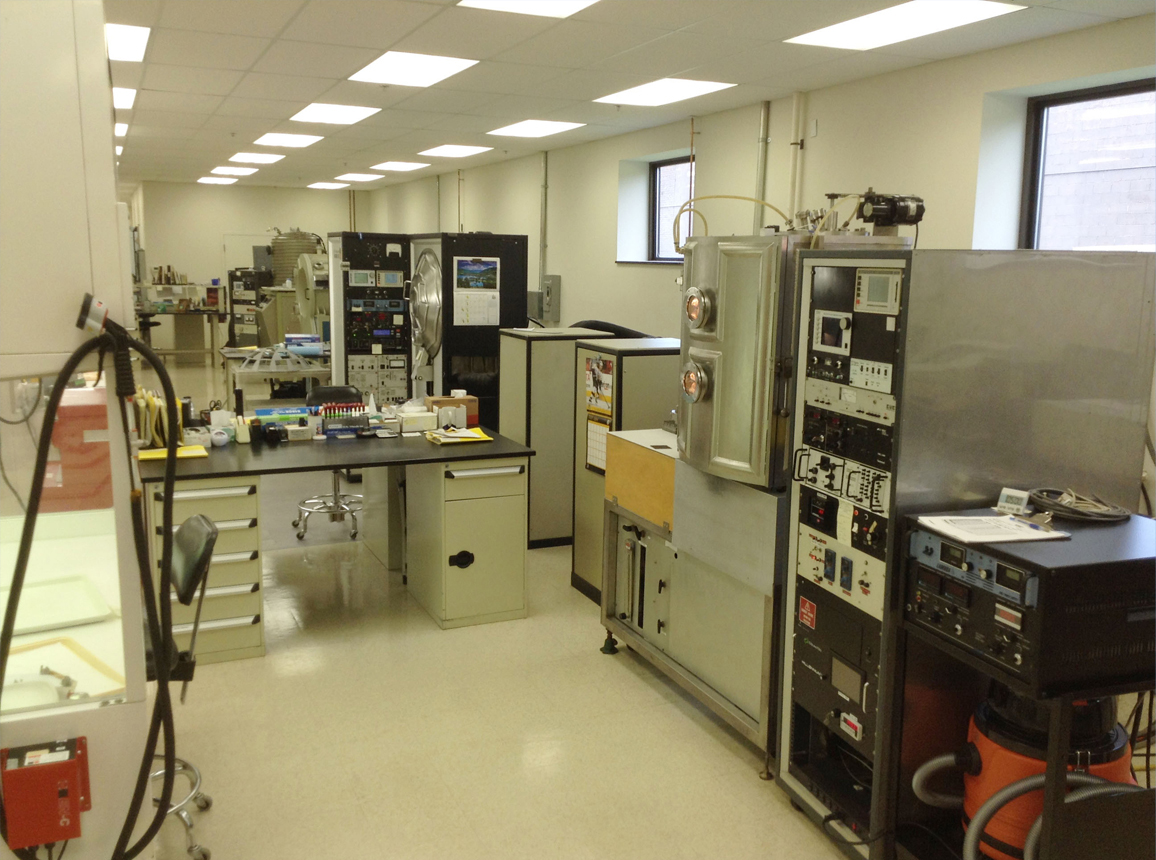 80 years of combined engineering experience
Iulianello founded AccuCoat with Paul Meier-Wang after working together for seven years at Bausch and Lomb, an optics company based in Rochester, where they worked on the development of low temperature coatings on a variety of plastic substrates. 
Following the sale of Bausch and Lomb's Thin Technology Division, Iulianello and Meier-Wang chose to develop an optical coatings facility for precision optics and started production with AccuCoat in September 1999. With complementary experience in coating precision and plastic/polymer optics, the duo are uniquely placed to develop coatings for an ever evolving customer group.  
AccuCoat has since grown to about 16 people; it has six coating chambers and about an 11,000 square foot facility. 'One of the biggest challenges – and I think it's common in the industry – is hiring talented staff with experience in the production facility,' Iulianello stated. The type of staff employed at AccuCoat includes optical inspectors, vacuum coating technicians, and technicians for spectral and testing performance, all of whom have to be diligent in their work with customers' optical components – 'it's not something we can just throw out if we make a mistake,' Iulianello said.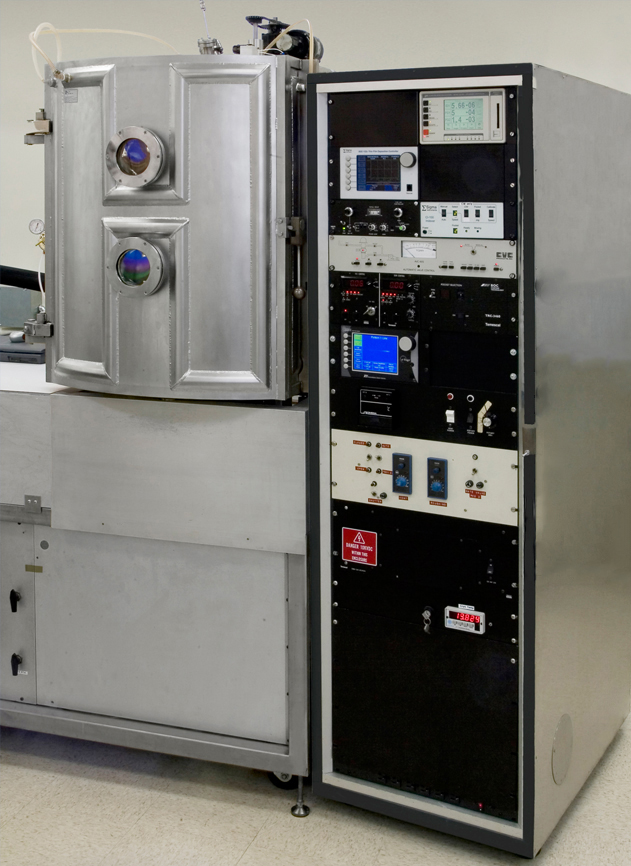 'We reach out to local colleges and universities; we have a very good two year college programme here [in Rochester] in optics,' Iulianello added. 'We use university programmes, and more importantly we tap industries in our area – such as Kodak or Zurox – that have downsized or adjusted their business. There is a pool of individuals out there that have talent in optics handling and assembly.'
The company also works closely with a Rochester high school, East High. Five years ago, AccuCoat began working with instructor Paul Conrow at East High to engage students in an optics fabrication programme. AccuCoat has recently installed a thin film coating chamber and teaches fundamental coating techniques as part of East High's optics fabrication curriculum.
'East is the only high-school in the nation that offers students full polishing, coring and coating training, with the intent of graduating skilled students that go on to further higher education and technician positions in the Rochester photonics cluster,' commented Iulianello.
AccuCoat is also donating a coating chamber to a local college programme at Monroe Community College as part of the college's educational programme for optics fabrication degrees and certification.
Size matters
'The biggest change that is always out there is that components continue to get smaller,' Iulianello observed. 'We now have the ability to handle micro-optics and work with the customers that develop those critical components.' Examples include optics used in medical endoscopes or speciality optics for the military.
'For the smaller optics we've developed custom handling baskets for cleaning and prepping, custom tools for pre-loading, and even working with customers to pre-load at their facility, and handling boxes for transportation,' Iulianello said. 'Component size and handling is probably one of the biggest challenges.'
AccuCoat will continue to enhance its coating capabilities, targeting especially infrared optics, and to partner with polymer optics companies for moulded and diamond turned components. It also wants to continue to build its business overseas through the development of easier shipping and handling of components.