Laser treatment for prostate cancer wins 2019 SPIE Startup Challenge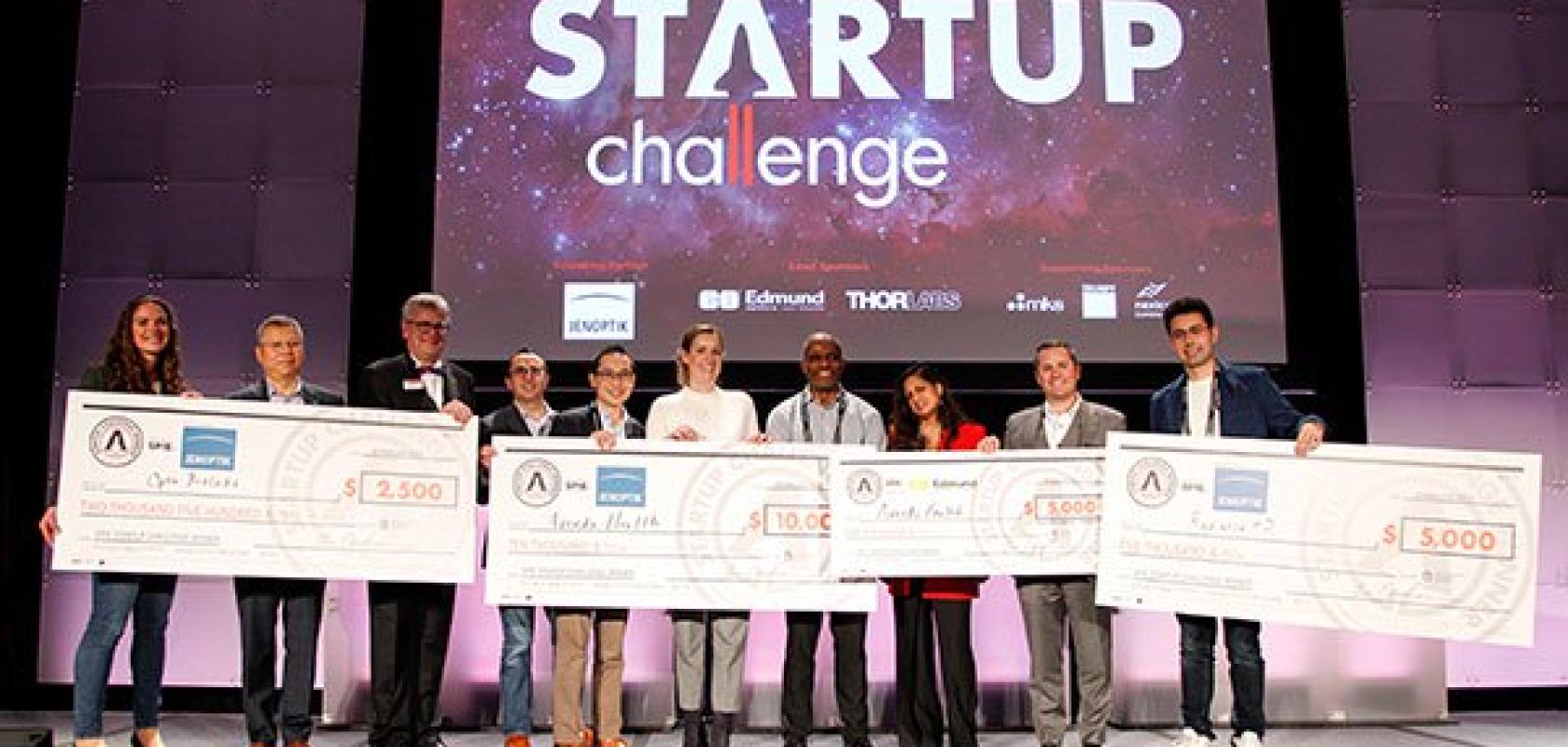 The 9th annual SPIE Startup Challenge recognised a company aiming to shift prostate-cancer treatment from an invasive surgical procedure to a brief, office-based visit, as the winner of its top award at SPIE Photonics West in San Francisco, earlier this month.
Avenda Health took home the $15,000 first-place cash prize, which, according to Brittany Berry-Pusey, who presented the winning pitch, will help the new company with its next steps.
'Today's standard of [prostate cancer] care has its complications, and we think there's a way that we can improve outcomes for men, reduce healthcare costs, and make it a win-win for everyone,' she said. 'If we can reduce costs and transform an expensive, hospital-based procedure into a situation where a patient can go in over their lunch break for a treatment of prostate cancer that's less invasive than surgery, that just uses local anaesthesia, that takes less than an hour, that's big. And it's only possible because of photonics, because of the lasers that we are using.'
Avenda Health's system uses a laser to treat prostate tumours precisely through focal laser ablation, without compromising urinary or sexual function. When compared to competing technologies, this 'male lumpectomy' is relatively inexpensive, according to the firm, as it's a simple and quick procedure that can be done outside the confines of an operating room.
Taking home the second cash prize of $5,000 was Radiance 4D, whose revolutionary 3D printing technology is able to print the complete volume of an object. Opto BioLabs, which combines optogenetic research with flow cytometry, landed the third-place cash prize of $2,500 .
The six finalists of the challenge were selected from a group of 35 semi-finalists, vying for more than $85,000 in cash, prizes and in-kind industry support provided by event sponsors. All semi-finalists receive training and marketing packages to support their venture. In a fast-paced event that reflects industry expectations, the participants were scored on pitch delivery, competitive advantage, quality of the financial case, and trajectory of the company.
Other exciting new technologies and commercialisation plans presented during the finals included: Leuko Labs' non-invasive, white-cell monitoring device for chemotherapy patients; Dermadiagnostics' non-invasive, wearable patch that enables improved detection of high-risk biomarkers of malignant gynecologic cancer; and Unistellar's Enhanced Vision Telescope, an innovative combination of optics and image-processing technology that makes astronomy more accessible, as well as offering a shared-platform experience.
Competition judges were venture capitalists and business-development experts, who vetted the applicants for their business case, financial case, and competitive advantages. Finalist judges included: Timothy Paul Kennedy from Edmund Optics; Andrea Körtvélyessy from Jenoptik; Sujatha Ramanujan from NextCorps, Luminate; Sam Rubin from Thorlabs; Darius Sankey from Ocean Tomo China; Sean Wang from B&W Tek; and Homan Yuen from Fusion Fund.
Since its inception in 2011, the goal of the SPIE Startup Challenge has been to help new entrepreneurs refine their business case, analyse markets and develop a network of connections to help drive their new venture. Winners and finalists also receive media promotions, and additional training opportunities as well as industry support.