LiFi now ready for smartphone deployment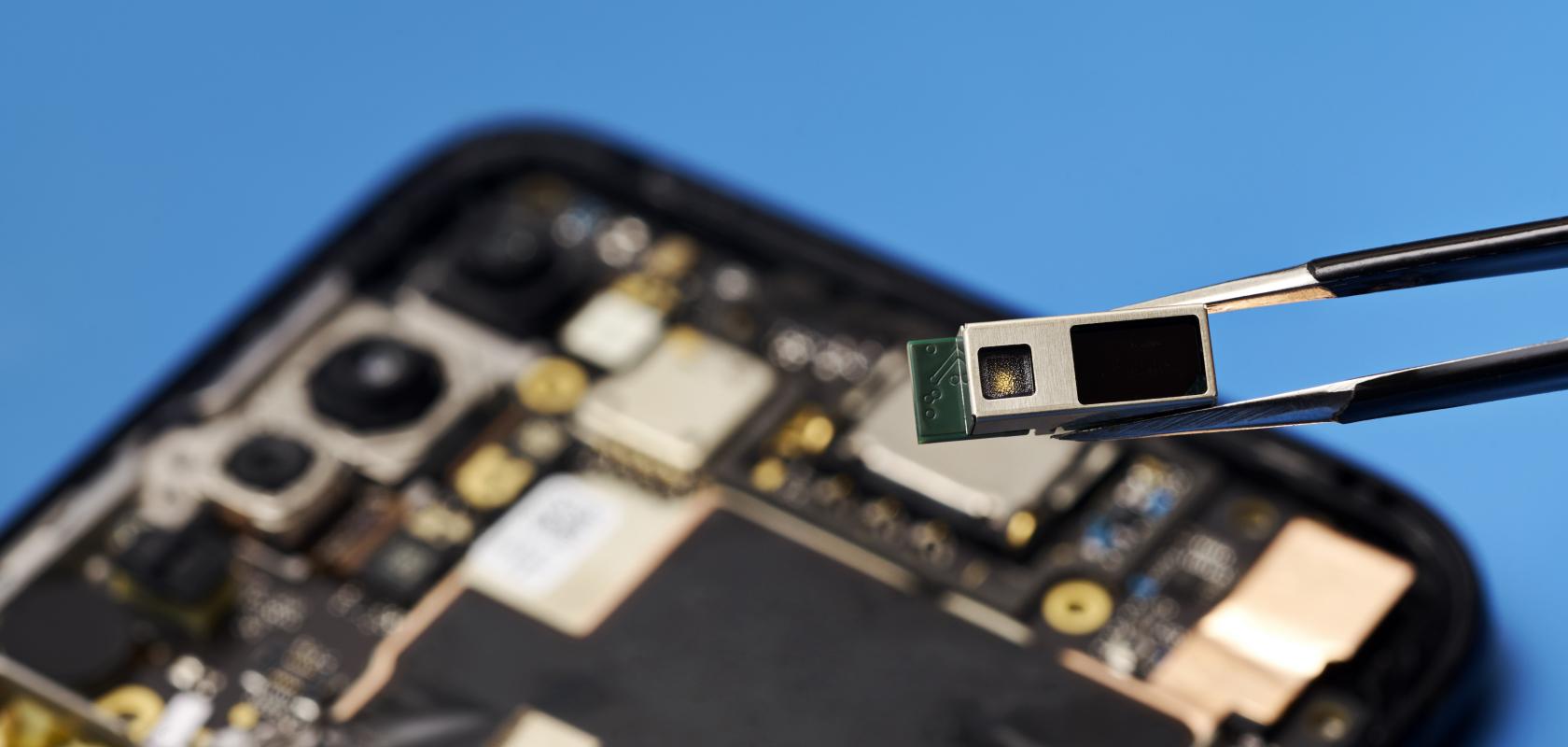 Edinburgh-based pureLiFi has launched a compact wireless communication module that will enable LiFi to be used with connected devices and smartphones at scale.
The new technology, along with a series of concepts for LiFi deployment, were introduced at Mobile World Congress in Barcelona this week.
LiFi is a wireless technology that uses light rather than radio frequencies (RF) to transmit data, enabling faster, more reliable, congestion-free wireless communications with unparalleled military-grade security – compared to conventional technologies such as WiFi and 5G. 
The technology is designed to address the growing congestion and interference of traditional wireless technologies, and could help 'free up' both WiFi and 5G, enabling them to perform better.
McKinsey Global Institute estimates that only around 70% of the global demand for digital connections leading up to 2030 will be satisfied by existing radio frequency RF and related technologies, even with advancements such as 5G and WiFi 6.
"LiFi is ready to pick up the connectivity shortfall and extend, enhance and secure wireless networks," explained Alistair Banham, CEO of pureLiFi. "Whether that is to enable secure home working, give gamers an edge, or help service providers extend 5G to new customers. We've demonstrated here that the applications of LiFi are broad, our technology is versatile and pureLiFi is ready to make connectivity better." 
Smaller than a US dime, the firm's newly launched 'Light Antenna Module' is optimised for the performance, size, cost and production requirements of the connected device and smartphone market, enabling manufacturers to now integrate LiFi at scale. The module will be compliant with the upcoming IEEE 802.11bb Light Communication standard, which is in its final stages of ratification. This means that LiFi will easily integrate with existing 802.11 WiFi networking equipment and also with 802.11 WiFi chipsets shipping in billions of devices each year.
"Our team of world-leading LiFi engineers and experienced semiconductor veterans have produced a light antenna that will make connectivity better for everyone," said Banham. This is not only a feat of engineering, but a leap in commercial maturity. LiFi connectivity can now be made available at scale to device manufacturers that want to differentiate, develop new products and foster new markets with leading-edge connectivity," 
PureLiFi also revealed a series of concepts at MWC demonstrating how LiFi makes connectivity better at home and at work. For example, its 'LiFi Cube' is a plug-and-play LiFi gateway that enables fast, reliable and secure LiFi at home, at work, or on the move. 'HALO' was also revealed to be an accessory that offers high-speed, low-latency LiFi connections to AR/VR headsets. Lastly, the 'LINXC 5G LiFi Bridge' was shown to demonstrate how light can extend 5G, in particular mmWave, through windows when there are challenges extending it into buildings. For this last application pureLiFi teamed up with Canadian firm Solace Power to demonstrate a solution that reduces the cost and complexity of 5G fixed wireless access deployment to the home and office.
These latest concepts follow multiple LiFi deployments with defence and government organisations to provide a range of solutions for reliable and secure mission critical communications. 
"LiFi continues the classic journey of taking proven technology from the defence sector into the hands of everyone," the firm said in its announcement of the new technologies at MWC.