Panasonic discontinues lamp projectors in move to 100% laser offering
With the discontinuation of the PT-DZ21K lamp projector series, which was designed for use at the 2012 Olympic opening ceremony in London, Panasonic will move its complete high-brightness projection range to laser.
The move will enable lower maintenance and greater reliability in the rental and staging market, Panasonic has said.
Set to be discontinued in March, the 20,000 lumens DZ21K projector 'changed the potential' for the rental and staging events market, and helped Panasonic's market share in the segment reach 80 per cent, a share the firm says it maintains today. It was used for giant projection mappings like the Bucharest 555 celebrations in 2014, which featured 104 units, or the Guinness World Record of Projection Mapping, which saw 142 units used at the Moscow Circle of Lights festival in 2015.
Panasonic introduced its flagship laser projector, the PT-RZ21K, in 2017. It provides the same level of brightness of 20,000 lumens in the DZ21K's original compact housing, but provides greater colour uniformity and reliability – hermetically sealed laser modules mean the RZ21K provides non-interrupted projection for up to 20,000 hours. This in turn reduces the maintenance burden and the total cost of ownership.
RZ21K projectors were used to illuminate the Eiffel Tower in the 'Japonismes 2018' anniversary of 160 years of Franco-Japanese friendship, in addition to lighting up the Sistine Chapel as part of a special art exhibit.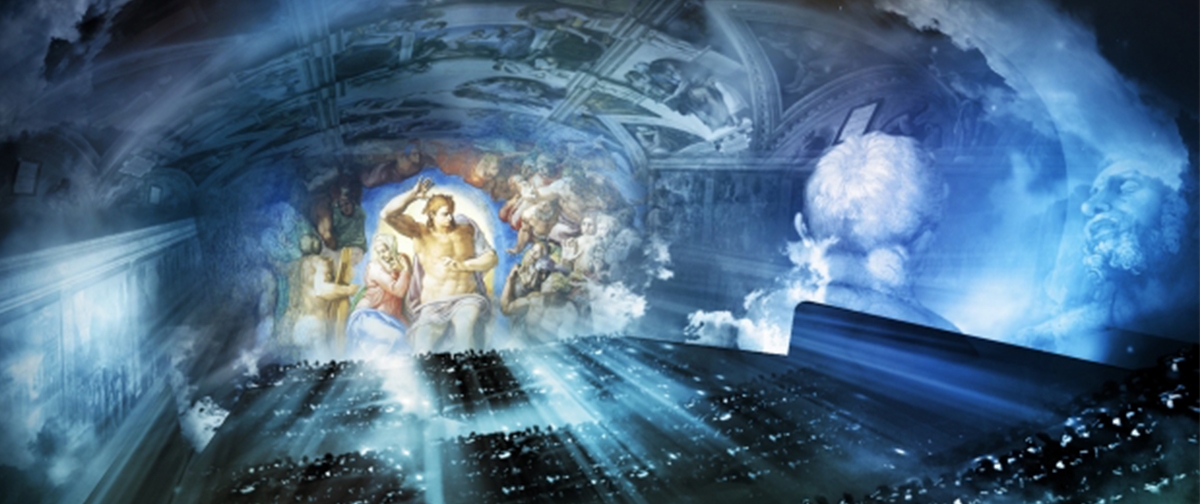 'The rental, staging and events market has fully embraced laser projection,' said Hartmut Kulessa, European marketing manager at Panasonic. 'The benefits in regards to the total reliability and lower maintenance of the laser platform are self-evident, so it's time to draw the era to a close. With the laser technology we will see the market further expanding with an increasing number of semi-permanent and permanent mappings that become commercially viable thanks to the improved operation of the laser projectors.'
Related stories
Lasers in the limelight: Photonics is not only enabling the creation of sophisticated light shows, finds Jessica Rowbury, but is also helping designers test the quality of special effects