World smart lighting market set to double in value by 2020
The world smart lighting market is set to more than double in value by 2020, according to a new report from financial services company IHS Markit. Valued at $6 billion in 2015, the smart lighting market is currently driven by the internet of things (IoT), particularly for outdoor and commercial lighting in cities. In addition, residential smart lighting is expected to provide one of the highest growth rates for the market due to an increasing adoption of smart hub systems in homes.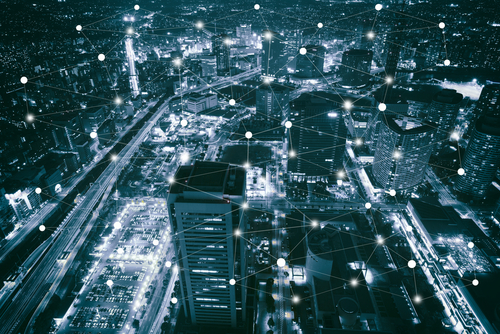 Commercial, residential and outdoor/street lighting are the main application areas covered by the smart lighting market, providing an opportunity to conserve energy across multiple instances, according to IHS Market's report. The IoT is influencing both commercial and outdoor/street lighting applications, as lighting companies look to leverage lighting systems to act as the 'backbone' of an IoT network. Lighting systems have a particular advantage in this aspect, given that lighting is abundant in buildings and cities.
'As the trend towards solid-state lighting has become well established, the industry has shifted its focus towards growth opportunities in the form of smart, controllable lighting,' said Paul Bremner, market analyst for lighting and LEDs at IHS Markit. 'The IoT is top of this agenda and represents a unique opportunity for lighting companies to position themselves as key players in this wider trend.'
The residential smart lighting market is seeing adoption increase alongside the wider smart hub system offerings now available, such as Apple's HomeKit, Google's Nest, Samsung's SmartThings, or Amazon's Echo. This sector is estimated to have been worth $1 billion in 2015, and is forecast to be one of the highest growth areas for smart lighting, growing to over $4 billion by 2020 at a compound annual growth rate of 30.5 per cent from 2015 to 2020.
'The residential market will see the highest growth rate alongside outdoor and street lighting applications,' Bremner continued. 'One of the key driving factors for the residential market is the associated growth of smart home systems which allow consumers to control various devices around their home through a combination of their smartphone and even voice commands.'