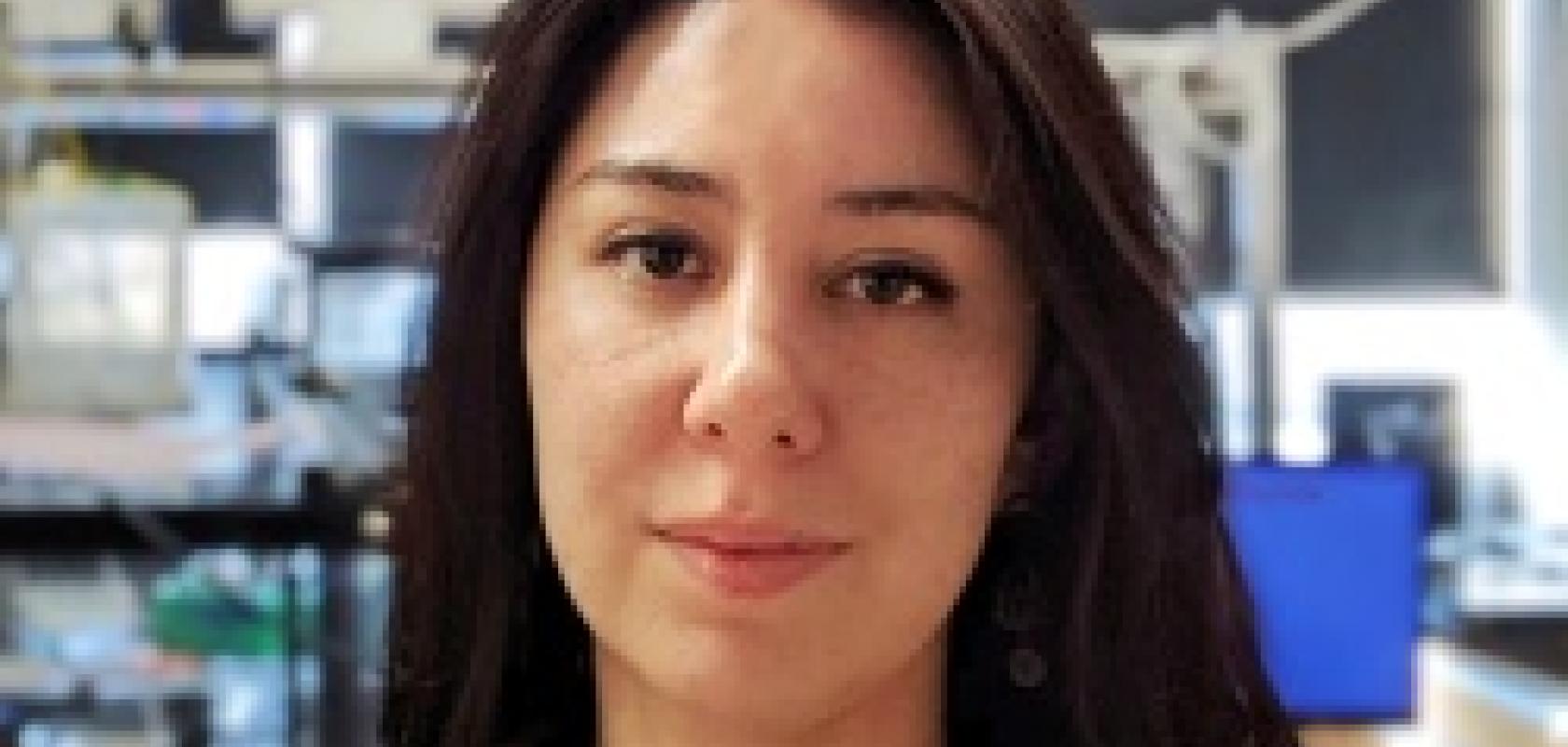 Gabriella Gardosi, Aston Institute of Photonic Technologies, Aston University
Gabriella Gardosi's current work is in optofluidics, 'where fluid can be used to control light and light used to control fluid'. 
'I use whispering gallery mode light and I combine it with microfluidics. The unique technology I am developing has two avenues of pursuit,' she said. 
'Firstly, in the fabrication of optical devices with picometre precision, an unmastered challenge for those of us working in microphotonics technologies. Secondly, whispering gallery mode spectroscopy is extraordinarily sensitive and can be applied to the understanding of interactions at solid-liquid interfaces.' 
While she acknowledged that commercially fabricating microphotonic devices with picometre precision may be challenging in the near term, she pointed out that her research has clear commercial applications. 
'We are developing microphotonic circuits and devices, which in addition can be tuneable and reconfigurable for applications in optical signal processing,' she said. And whispering gallery mode spectroscopy 'can be applied to food technology, for example, to probe the safety of current or future packaging for food and drink'. 
Gardosi will not be a stranger to regular readers of Electro Optics, where her work featured recently (www.electrooptics.com/feature/optical-microresonator-fabrication) under a headline that referred to her and her colleagues 'breaking the boundaries of precision'.
She is equally precise on one of the personal boundaries she would like to see broken in photonics: 'Sometimes it bothers me to be the only woman in the room. It causes me to spend more time thinking about how to conduct and present myself. That can become a real mental drain when I just want to focus on the science. In that position, things can amplify in your mind and set you back. Conversely, the smallest kind word or act can mean the world. So, I try to carry that idea with me for others.'
Gardosi singled out Aston University's Professor Misha Sumetsky as the biggest support to her career. '[He] infuses fun, passion and seriousness into research. I feel very lucky to be in a nurturing environment which pushes me to do the best I can.'
To those entering the field, she is encouraging, but sounds a note of caution: 'Photonics is a truly innovative and growing field. Whilst that is exciting, it can also be complex and overwhelming, which is why I think it is a good idea to find an area of photonics that resonates with you. Once you narrow your focus and try to understand a particular area deeply, you can take your investigations much further.' 
She also advised new members of universities or institutes to think beyond what an organisation can offer them and consider what they can bring that is unique: 'I think it is important to stick your neck out sometimes and initiate a journal club, society or an event. By doing so, you create the culture you wish to be a part of, you are known for the passion you share and you become a beacon for relevant opportunities.'
Four years ago, Gardosi started WEST (Women in Engineering, Science and Technology) at Aston University. She said: 'To this day, WEST creates a safety web addressing the particular challenges a woman in STEM can encounter. Whatever time and efforts I put into WEST still pay dividends today, because that community inspires me and lifts me up.' Gardosi also gave a TEDx talk in 2019 on why diversity is needed in STEM: www.ted.com/talks/gabriella_gardosi_don_t_belong_in_stem_that_s_a_good_thing.  
You can find Gardosi online at twitter.com/ResonanceDip; linkedin.com/in/gabriellagardosi/ and researchgate.net/profile/Gabriella-Gardosi/research. She presents her work entitled 'Translation and reconfiguration of SNAP microresonators using optofluidics' at Photonics WEST in 2023.
Organisation: Aston Institute of Photonic Technologies, Aston University
Role: Research Associate
Based in: Birmingham, UK
Education: Doctor of Philosophy