On demand - Innovation Award Shortlist: Lasers and Optoelectronics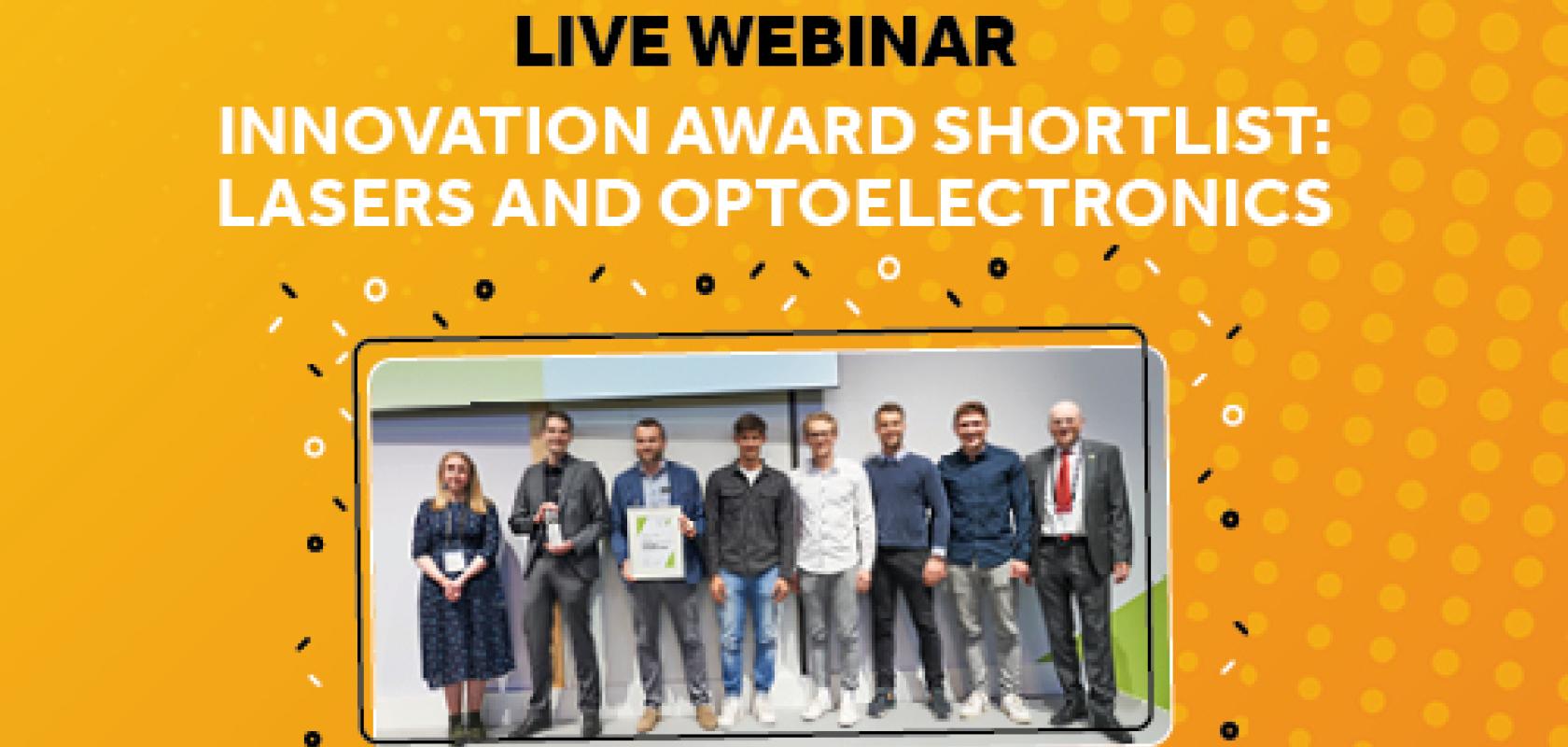 Now available as an on-demand webcast, discover more about the shortlisted companies in April's Laser World of Photonics Innovation Award. This webcast features the shortlist from the Lasers and Optoelectronics category.

Hear from category winner (and indeed overall Innovation Award winner) Stuttgart Instruments and its Alpha product, alongside fellow nominees Trumpf (about ViBO) and ID Quantique, which will highlight its ID281 Series (also named winner of the Quantum category).

This webcast is aimed at chief technical officers (CTOs), heads of research and development (R&D), business development teams and representatives from academia wanting to learn about new, exciting technologies that have been acclaimed by an independent jury of industry experts.
Sponsored by 
Speakers


ID Quantique
Martin Felle, Product Manager Quantum Sensing

The ID281 Series: Ultrafast and photon-number-resolving superconducting nanowire detectors
IDQ's ultrafast and PNR superconducting nanowire detectors are designed to be a breakthrough in single-photon measurement, propelling users to the next level of research in quantum light sources, photonic quantum computing, optical communication, ultrahigh-precision lidar, and a host of high-speed low-signal applications. These novel parallel-pixel devices offer ultrafast single-photon counting and photon-number resolved detection, without sacrificing the high efficiency, precision, low noise and broadband response of SNSPDs.




SI Stuttgart Instruments GmbH
Benjamin Rudolph, CFO 

ALPHA
Alpha is a fully wavelength-tunable system, usable in the 700nm to 20µm spectral range while maintaining high output power at milliwatt to watt-levels with femto- to picosecond pulses at several MHz pulse repetition rates characterised by outstanding low noise and passive long-term stability for the most demanding applications. These include in the fields of SNOM and FTIR spectroscopy or hyperspectral imaging. Multiple systems are already in use at universities and research facilities around the world.





Trumpf
Dr. Roman Körner, Head of Device and Technology Development, TRUMPF Photonic Components

ViBO
ViBO (VCSEL with integrated backside optics) technology is based on Trumpf  high-performance VCSELs. It involves etching unique, patented lens forms, directly into the GaAs substrate. ViBO is featured with monolithically integrated micro-optical elements and offers unique advantages in creating customised lighting profiles for advanced 3D sensor systems that are inherently eye safe. The components are easy to mount on the PCB or driver IC via preformed contacts using SMD assembly. The form factor is significantly reduced for easy integration in the overall system.

Moderator
Jessica Rowbury, Editor of Electro Optics
Webcast series sponsored by