How to make lasers survive in space: Challenges for spaceborne lidar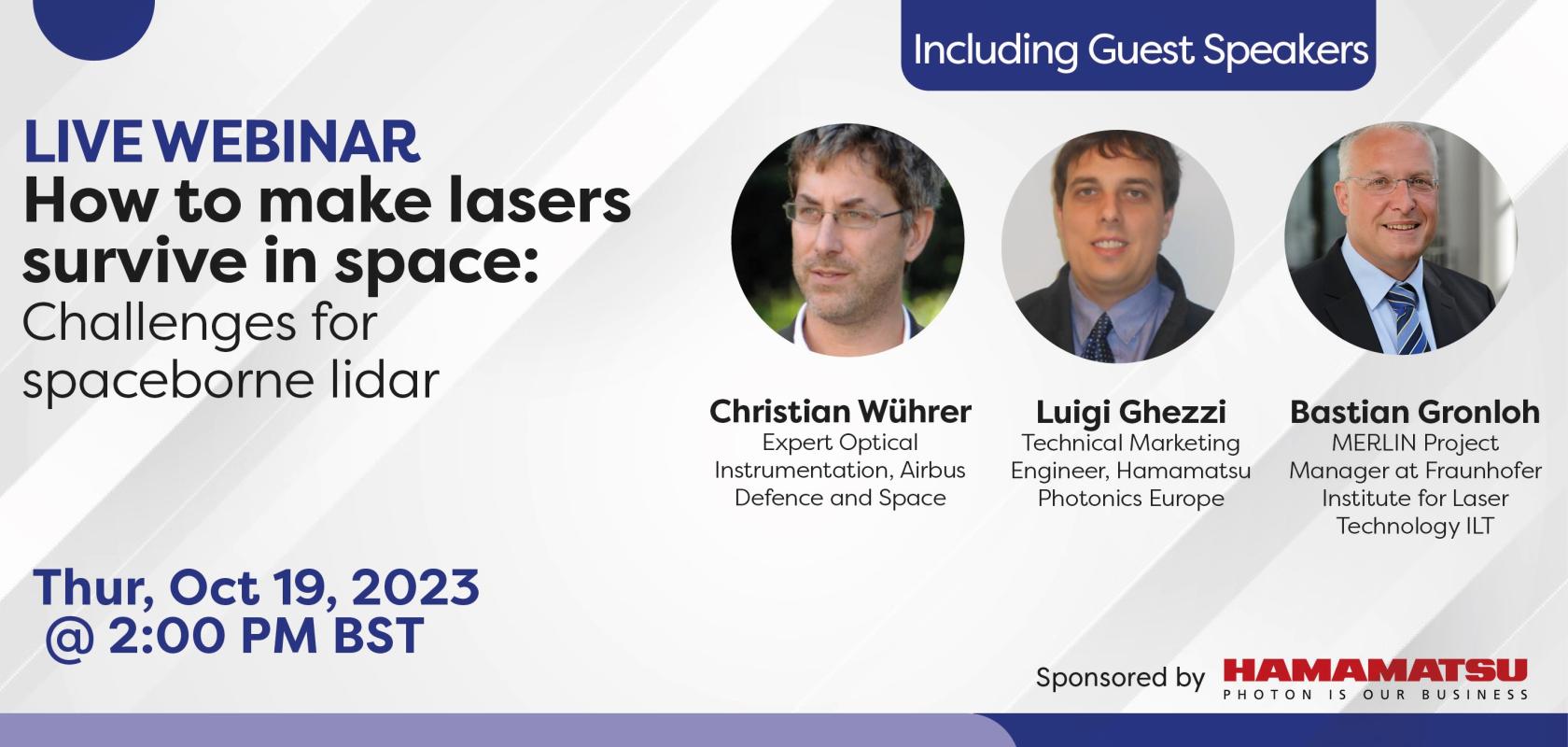 The upcoming Franco-German satellite mission MERLIN (Methane Remote Sensing Lidar Mission), will monitor the global distribution of methane, a greenhouse gas. The core of the satellite is a lidar system sending laser pulses into the atmosphere to determine the spatial and temporal gradients of atmospheric methane based on the backscattered light.

However, for use on a satellite, the laser system must be able to withstand a great range of temperatures  (-30°C to +50°C), vibrations (up to 25grms) and have a service life of more than three years. This means that all components must be specially designed to be compatible with such stringent environments. A key issue for this is, for example, an extremely high cleanliness and low outgassing.

This webinar will cover the current status of the MERLIN mission laser hardware, as well as the technology developed in recent years to enable the construction and validation of robust, space-borne laser sources – for example optomechanical fastening elements (such as holders for mirrors, lenses, different crystal types), and techniques for precisely adjusting and joining the mirrors with great robustness and without adhesives. In addition, attendees will learn how the structural concept of the MERLIN laser, as well as the philosophy applied to the flight model can, in principle, be transferred to other requirements and systems. In doing this, development risks can be greatly reduced by using previously tested key components.

In addition to application fields in aerospace, the principles of MERLIN can be applied to any application area where reliability and long-term stability play a very important role.