Trading amid US-China tensions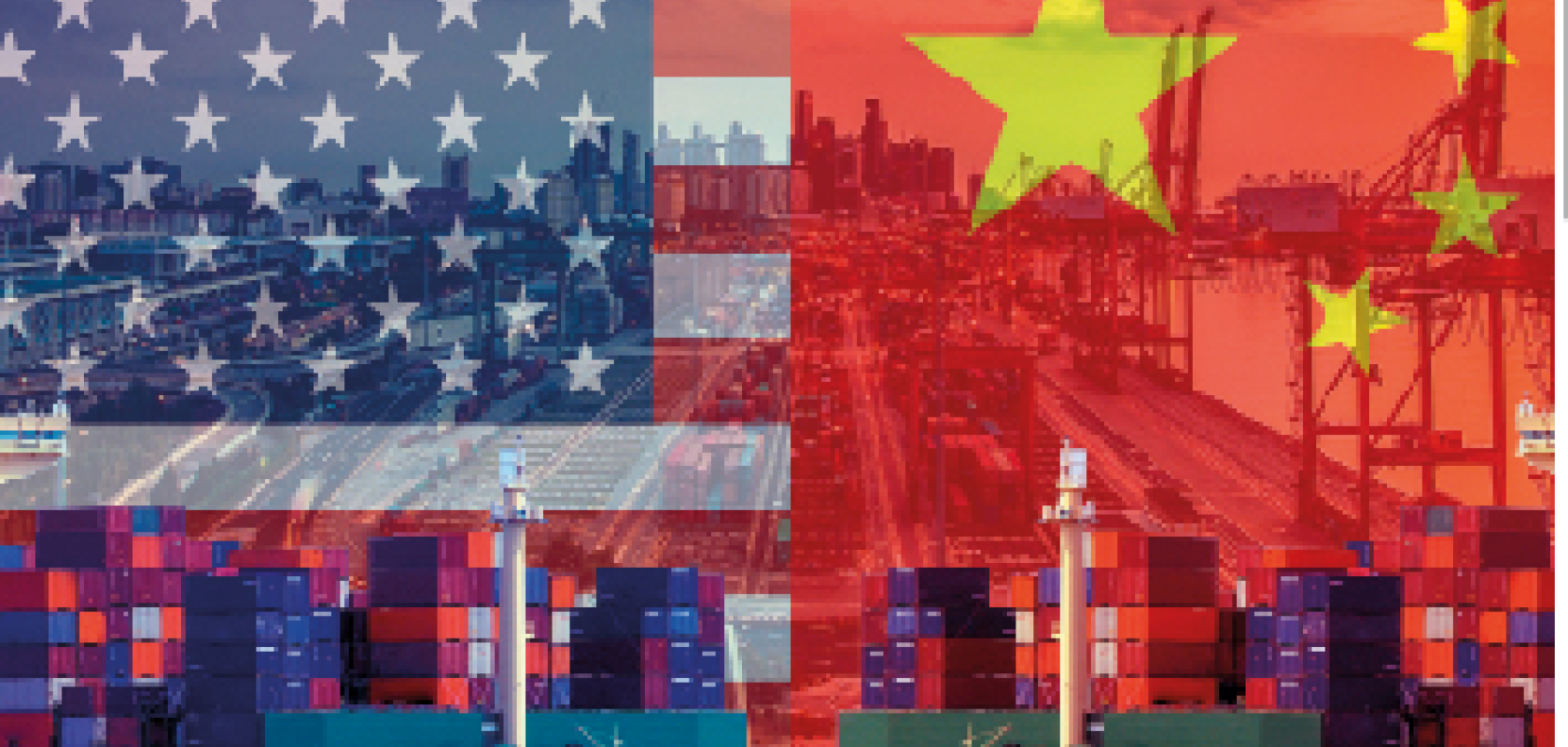 Jessica Rowbury hears from executives at Photonics West discussing how their businesses could be affected by the relationship between the US and China
Photonics executives are approaching 2019 with more caution than previous years because of geopolitical uncertainties, those attending a panel discussion heard at SPIE Photonics West.
The session saw leaders from Lumentum, Berliner Glas, Amplitude Systèmes and Energetiq discuss their strategies for managing business threats such as Brexit and the US-China trade war. 
'We all have to be aware that we've [the photonics industry] been in a growth mode for 10 years,' said Andreas Nitze, CEO of Berliner Glas, adding that it won't last forever. 'We have to make sure our cash reserves can handle a little slow-down. When you look at the business climate in Europe and the US there is a tendency to be more cautious.'
The relationship between the US and China was raised as an issue that global businesses cannot ignore, according to Yves LeMaitre, chief strategy officer of Lumentum. 
Last year, Lumentum announced a $1.7 billion acquisition of optical component and subsystem developer, Oclaro. The firm received antitrust clearance from China for the deal at the end of last year, despite trade issues between the two counties.
Following last year's high-profile case of US chipmaker Qualcomm dropping its $44 billion bid to buy NXP Semiconductors after failing to secure Chinese regulatory approval, several proposed deals by US semiconductor companies were put on ice as they had a footprint in China and required regulatory approval there.
Lumentum's approval came shortly after the White House said China was open to clearing the Qualcomm/NXP deal following a high-profile meeting between President Donald Trump and his Chinese counterpart Xi Jinping.
'We were relying on a government agency in China to give us approval. We were at the mercy of the relationship between China and the US. It shows how vulnerable we are to the trade war,' said LeMaitre.
The approval also came not long after a top executive of Chinese tech giant Huawei was arrested for extradition to the United States. With Lumentum being a significant supplier to Huawei, accounting for more than 11 per cent of its annual revenues, the arrest put further doubts on the company's future income and profits, and affected its share price at the time.
'China represents a lot of business for us, so you cannot ignore China. It's definitely something that keeps us worried for the near future,' LeMaitre said. 'There are many companies here at the show that have facilities in China – they may have started serving the domestic market but are now global suppliers. How will they sustain that business if there are tariffs and restrictions? The inter-dependency is so apparent that you cannot easily extract yourself.'
Debbie Gustafson, CEO of Energetiq, a subsidiary of Hamamatsu Photonics, also expressed her concerns: 'The restrictions and tariffs could affect both us and our customers. China is the biggest growing market in the semiconductor space… of 30 semi fabs going up, I think 27 or 28 are in China. If they start restricting semiconductor equipment companies in retaliation for what's happening in the US, it really puts uncertainty into today and 2019,' she said. 
Diverse customer base
A key strategy for becoming less vulnerable to the geopolitical issues is to seek business from multiple areas, noted Berliner's Nitze. 'It's important to keep a diverse customer base – if customers have an issue it then affects you less,' he said. 
'In the photonics space we're always seeking new customers and looking for new opportunities, which makes up for our constant OEM customers [affected by China],' added Energetiq's Gustafson. 
Another important aspect is to be innovative and keep up with technology trends. 'Our strategy is to make sure that everything we do is in line with the market,' said Berliner's Nitze. 'It's so important to analyse the trends.'
'One part is to step back and look at longer scale trends… staying on top of photonics innovation,' said Lumentum's LeMaitre. 'Don't get overexcited when you get the demand coming back. In 2009, every industry was struggling, but photonics was ok, because we were the engine for innovation and it is used in so many industries and everyday life. That's why I'm positive about the photonics industry.'
Berliner's Nitze added that firms that experienced the 2008 crash have become better at dealing with slow or difficult periods. 'Companies getting better at managing cycles, keeping people through downturns so you can get back on your feet more easily; not building up your inventory too much and keeping enough cash.'
Adding to this, hiring and retaining talented staff was mentioned by the panellists as crucial for getting through uncertain times. EO