Lumibird launches laser for medical, biotechnology & spectroscopy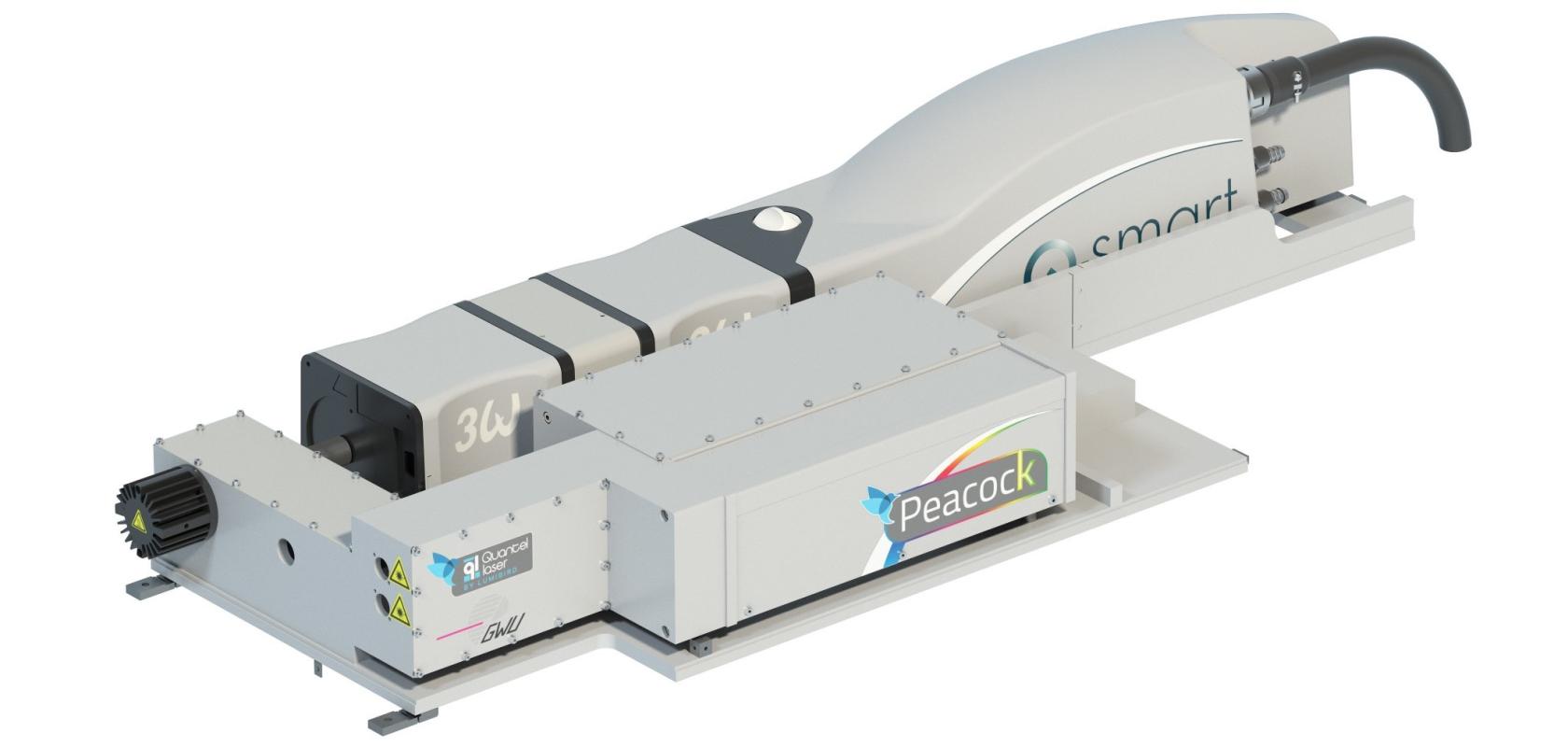 Lumibird has released the Peacock XT 355, the latest addition in a series of optical parametric oscillators and pump lasers, integrated on a single platform.
The new model of the Peacock series includes a Q-smart-type Nd:YAG laser pumping an OPO. The whole unit is integrated in a single bench, which can easily be inserted into a  complex system. It is the perfect synthesis for all users who want to get a tunable nanosecond pulsed laser source in the visible and near infrared. 
With its fully automated wavelength selection, real-time output energy control and laser beam shaping capability, the Peacock XT has exceptional versatility and will be suitable for a wide range of environments. It integrates compactness, robustness, reliability and ease of use, all of which make it the ideal tool for users who are looking for a high-quality laser for  demanding applications in the medical, biotechnology or spectroscopy fields. 
Key features: 
 Tunability from 405nm to 2,850nm 

 355nm pumping for extended VIS-NIR tuning 

 Mid-band or broadband linewidth available 

 Real-time output energy control 

 Fully automated for hands-free operation 

 Fast shot-to-shot wavelength tuning across the entire range