Luminate: How to help boost your startup's success in OPI technology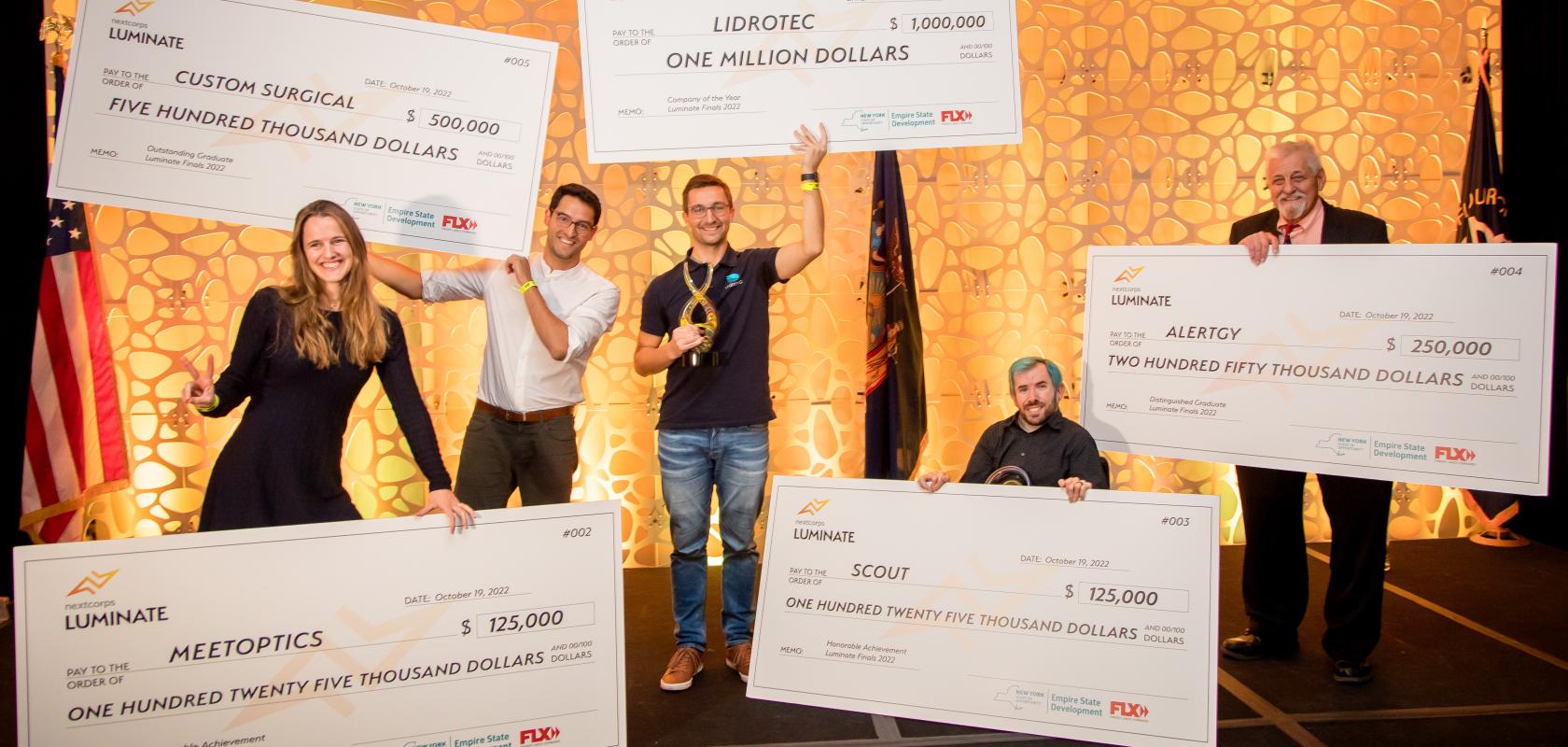 The winners of Luminate cohort 5 took home a total of $2m in follow-on funding (credit: Luminate)
Are you a visionary entrepreneur with cutting-edge technology that uses optics, photonics, or imaging (OPI)? If so, Luminate, the global startup accelerator and investment fund focused on next-generation OPI, has an exciting opportunity. Cohort 7 applications are opening mid September  2023, and Luminate is looking for startups that are ready to take their innovations to the next level.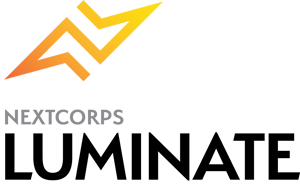 What is Luminate?
Located in Rochester, New York, Luminate provides a hybrid six-month business accelerator programme that primarily operates remotely, with select in-person weeks for crucial instruction, events, and meetings. Participants receive immediate funding, as well as access to expert advice on technology development, commercialisation, business planning, and additional funding resources.
Luminate is funded by Empire State Development's Finger Lakes Forward Initiative, and is administered by not-for-profit incubator NextCorps, and supported by a number of participating industry partners.
Holly Barrett, Marketing Director at Luminate, told Electro Optics: "We scour the world to recruit the best and brightest companies that have OPI- enabled technologies to come to Rochester to leverage the renowned resources that exist here, which has been known as "the optics capital of the world". At programme completion, the companies are judged based on a set of criteria, and we award $2 million in follow-on funding at our Finals event."
Why apply for Luminate's Cohort 7?
Capital infusion: Each year, Luminate offers 10 early-stage startups $100,000 upon acceptance, with the chance to receive a portion of $2m in follow-on funding. 
Access industry pioneers and investors: Successful participants will connect with leading OPI pioneers and qualified investors, from big names, such as  Mitsubishi, Hamamatsu, Zeiss, Schott, and Silicon Catalyst, as well as Luminate's experienced advisory board, who mentor founders on key issues such as protecting intellectual property, importing/exporting, and generating sales leads. Participants will have chances to pitch to more than 30 investors, expanding their network, pitching skills and potential business opportunities.
Access to resources and facilities: Companies will gain access to various resources, including the Luminate Optical Lab, NextCorps' Prototyping Lab, equipment, and labs through local partners, all of which can help boost product development efforts. The team also helps companies establish a presence in the U.S. to expand market reach.
Barrett said: "Our startups tell us that while they love funding, the real value is the comprehensive programming. We take them through more than 50 workshops and help them complete the due diligence necessary to de risk both their business and technology. This results in more effective conversations with potential investors and partners who can help forward their innovations."
Who should apply for Cohort 7 funding?
To be eligible, companies simply need to have already demonstrated their technologies at least at the lab scale and have a dedicated team of at least two members focused full-time on commercialising their technology.
The accelerator is particularly interested in startups that are tackling challenging industry problems through next-generation, OPI-enabled applications, such as augmented and virtual reality, autonomous vehicles, cybersecurity, machine vision, biophotonic devices, and quantum computing.
Teams are accepted from all over the world, with recent follow-on funding recipients hailing from Germany, Spain, Denmark, and the U.S. Participants must, however, be eligible to work in the U.S.
How to apply for Cohort 7 funding
Interested startups can apply for Luminate's cohort 7 beginning mid-September through the first week of January 2024. The application process is streamlined and takes less than 30 minutes through F6S. To get notified of the opening of the application period, subscribe to Luminate here, or check its apply page for more details.
To see the emerging technologies of Cohort 6 and learn more about Luminate, register to attend Luminate Finals 2023. Sponsored by Optica, the finals take place in a hybrid format, both in-person at The Theater at Innovation Square in Downtown Rochester, and via virtual attendance. You can vote for your favourite startup and help them take home $10,000 in cash. Register for a free ticket.