Nokia breaks optical transmission records with photonic engine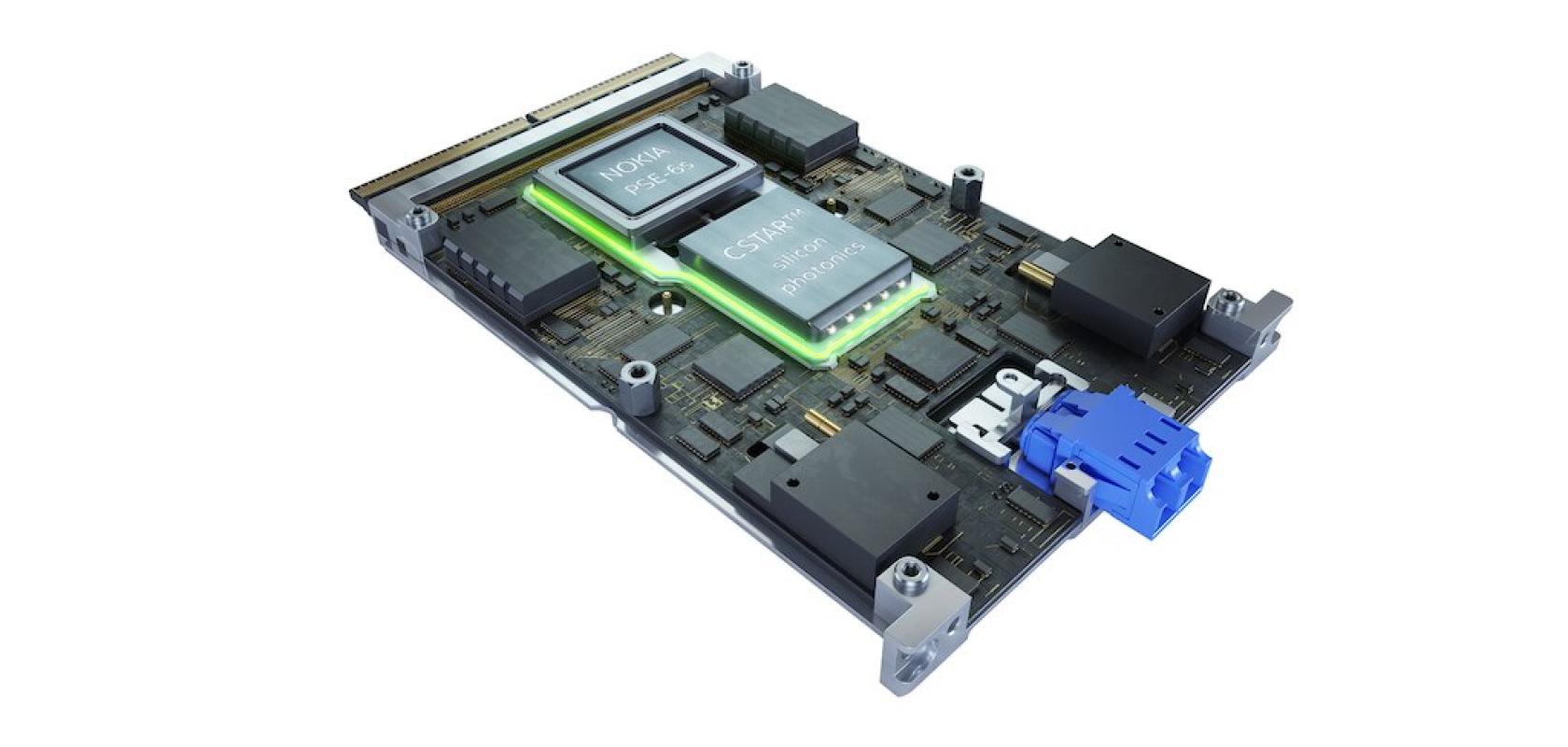 Nokia used its sixth generation Photonic Service Engine (PSE-6s) to achieve 1.2Tb/s over metro distances (Nokia)
In February, Nokia announced it had broken two optical transport records in real-world field trials on GlobalConnect's live optical network in Europe. 
The demonstration used Nokia's sixth generation super-coherent Photonic Service Engine (PSE-6s) to achieve 1.2Tb/s over metro distances (118km) and 800Gb/s over long-haul distances (2,019km), both using a single wavelength.
GlobalConnect operates one of the largest interconnected fibre networks in Northern Europe, with more than 150,000km of trenched fibre. The backbone connects to local networks and data centres in Denmark, Norway, Sweden, Finland, Netherlands and Germany. The network provides dedicated point-to-point fibre inter-connection between data centres across a wide range of distances.
The 1.2Tb/s speed was achieved using Nokia's coherent PSE-6s optics, deployed over a wavelength division multiplexing (WDM) network using 150GHz of spectrum on GlobalConnect's metro data centre interconnect links. Data centre interconnection was also demonstrated at 800Gb/s on a single wavelength over 2,000km, paving the way to single-wavelength 800GE transport across long-haul distances with no regeneration. According to the company, the reduction of the number of coherent interfaces needed could enable up to 50% network total cost-of-ownership savings and up to a 60% reduction in network power consumption.
Nokia's PSE-6s optical engines, released in early 2023, integrate 5nm coherent digital signal processors with the company's CSTAR silicon photonics. Operating at 130GBd, the PSE-6s powers the next generation of coherent transport at up to 1.2Tb/s of capacity per wavelength. It also offers a simple upgrade path for network operators, allowing them to upgrade their networks to PSE-6s across the 1830 family of optical networking platforms, including the 1830 PSS, 1830 PSI-M and 1830 PSS-x, leveraging existing ITU-T WDM channel plans.James Watt, President at Nokia Optical Networks, said: "With world data volumes expected to double by 2025, there has never been so much focus on cost and power consumption-per-bit. That is why we launched the PSE-6s and why we are celebrating this first field trial with GlobalConnect, ushering in a new era of single-wavelength 800GE client transport to increase network capacity."