Read the Photonics Frontiers digital edition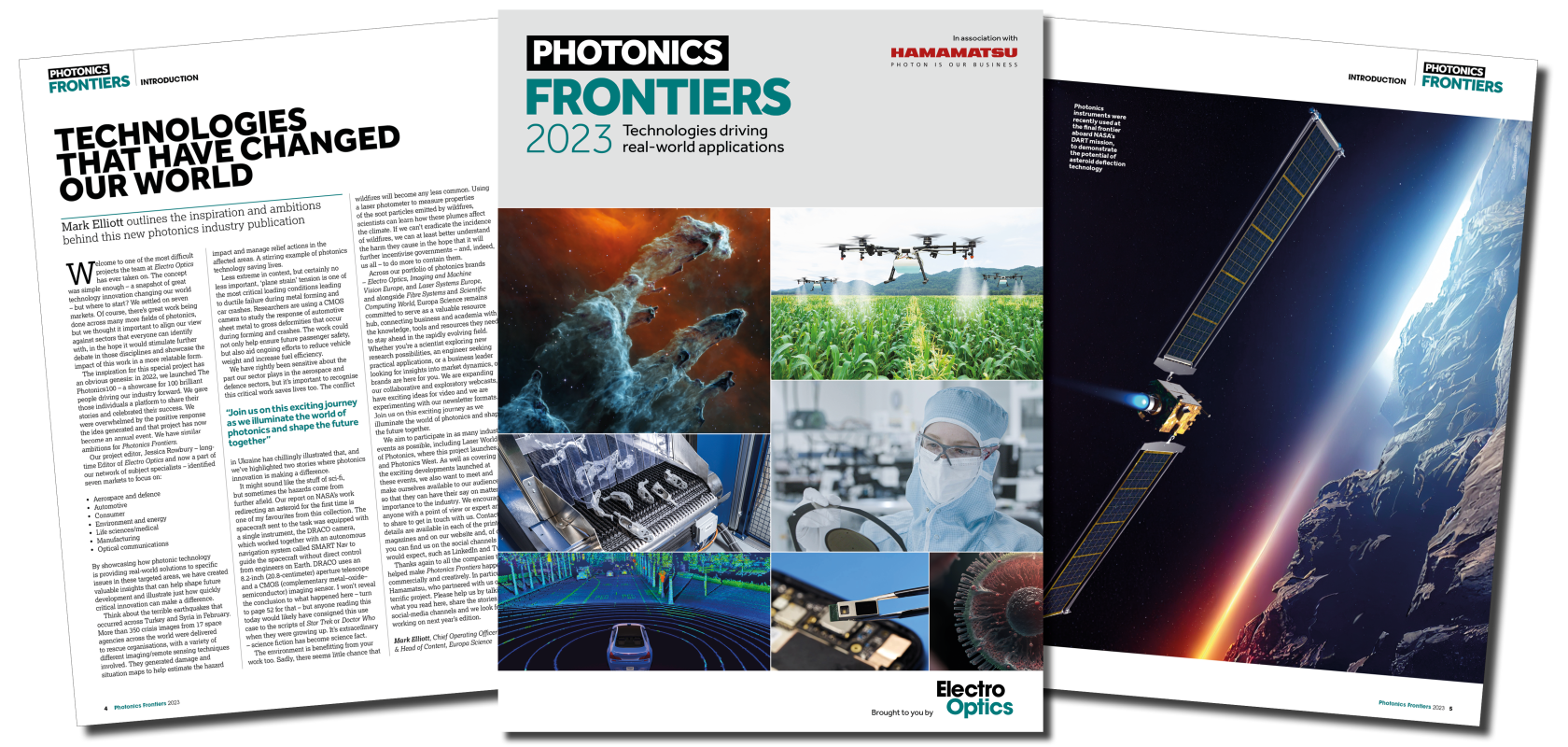 Welcome to the Photonics Frontiers digital edition, the first of what we hope will be an annual exercise in telling some great stories from photonics innovation around the world. 
Following on from the success of the Photonics100, which celebrated the people of the photonics world, Photonics Frontiers set out to do the same job for the technologies that are having a real-world impact. You can read the page-turning digital edition below, but we also have the stories available online, broken into seven areas:
•  Aerospace and defence • Automotive • Consumer • Environment and energy • Life sciences/medical • Manufacturing • Optical communications
View the full-screen version here
We've also got some really great case histories and interviews. It has been a real exercise in highlighting some of the technologies you may be aware of, but also unearthing some really interesting examples of photonics applications that you may not have heard of.
Thanks again for all your support on this project. Your stories really inspire us and we hope our retelling of them inspires you. Thanks also to our project partner, Hamamatsu, our channel sponsors, Lumencor and Raytheon, and our media partner, Epic. 
We look forward to bringing you this again next year and we look forward to talking to you about it at Laser World of Photonics in Munich in just over a week or so's time. Come see us at Stand B1.101 if you would like to pick up your own premium, printed copy of the Photonics Frontiers 2023.
Regular subscribers to Electro Optics will get a printed copy of Photonics Frontiers with their July edition.