Photonic Solutions: Your key to unlocking the UK & Ireland photonics market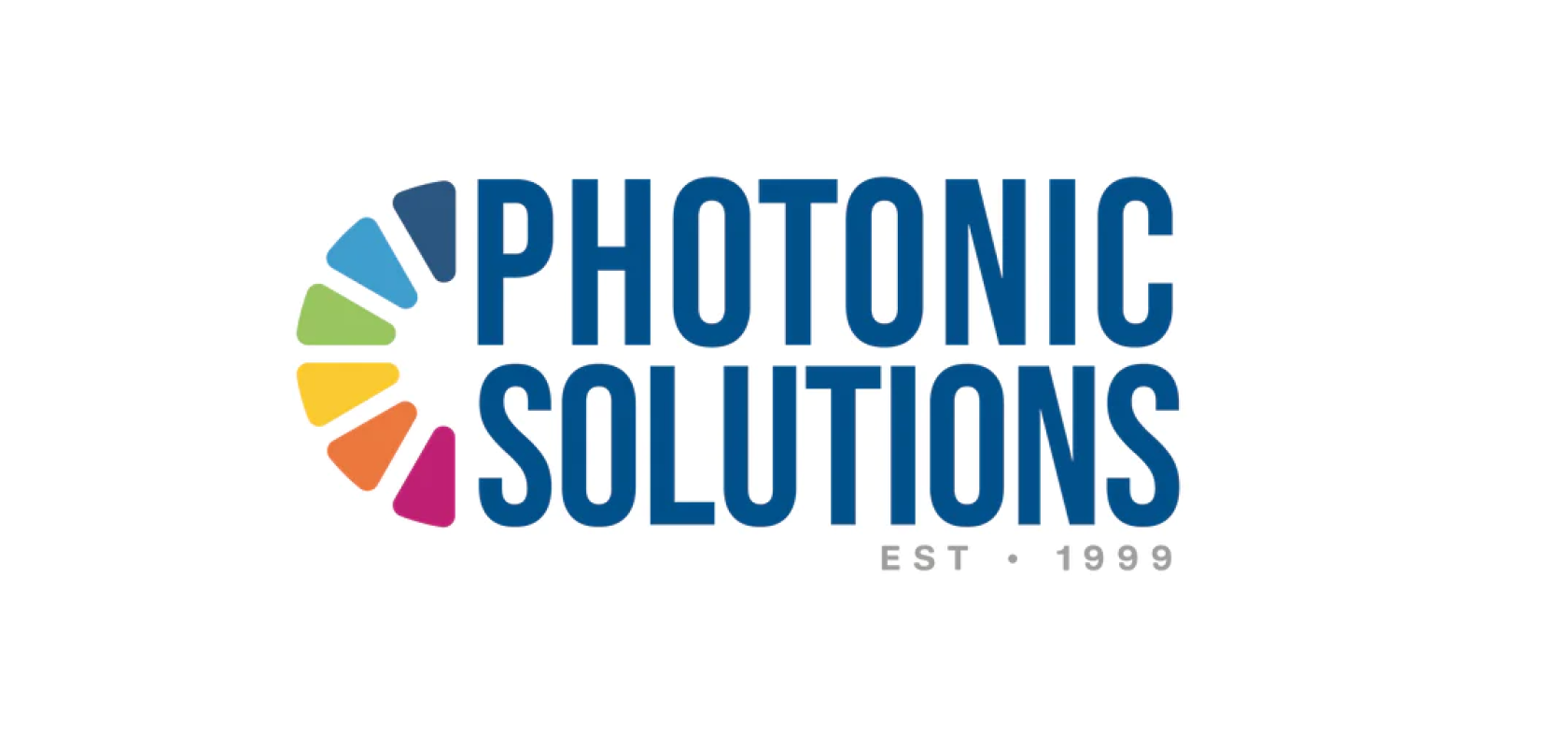 At the time of its founding in Edinburgh, 1999, Photonic Solutions set itself on the path to becoming a renowned distributor and installer of laser solutions throughout the UK and Ireland.
The firm quickly established itself an excellent reputation for installing and servicing the flashlamp pumped lasers of the early 2000s, working mainly with academic customers in the realm of physical chemistry. However, it soon became clear that Photonic Solutions was destined for more.
"We knew we could bring a lot more to the sector, especially as the demand for photonics boomed and additional applications and technologies, such as spectroscopy and microscopy, began evolving around the laser," explains Andrew Blain, Managing Director. 
And so the company spent the coming years pouring its efforts into nurturing its staff, instilling within them the skills and knowledge required to support the adoption and installation of the many photonics technologies emerging at the turn of the century.
Consequently, the firm is no longer a humble laser distributor working with just a few suppliers, but is instead a top-tier supplier, installer and servicer of an exceptional array of photonics technologies from a broad range of European, North American, Asian and Australian manufacturers, equipped with unrivaled knowledge of the UK/Ireland photonics market.
"We choose to represent only leading-edge companies who have an established history of providing the highest quality photonics products to both research and industry," explains Blaine. "Currently we are the exclusive distributor for over 20 of the world's premier manufacturers of lasers, spectrometers and related systems, while also distributing (non-exclusively) for additional firms."
Addressing countless photonics technologies/applications
Photonic Solutions' modern, expansive technology portfolio is visualised in its recently revamped company logo, with each of the coloured segments representing a separate family of photonics technology now offered by the firm: Lasers, Spectroscopy, Imaging & Microscopy, Diagnostics, Optomechanics & Optics, and Accessories.
Each of these can be serviced at the firm's fully-equipped Optics and Photonics Laboratory at its headquarters in Edinburgh. The laboratory is well stocked with appropriate test and measurement equipment, which when used by the firm's PhD-educated engineers – each of whom has their own area of expertise, be that ultrafast lasers, spectroscopy, microscopy, or any of the other systems supplied by Photonic Solutions. This setup offers a diverse approach to troubleshooting and problem solving. 
In addition, as a growing number of photonic systems offer remote diagnostics, Photonic Solutions provides even more rapid and efficient diagnosis, operational service and guidance for the products it distributes. This offers customers a simple and efficient 'Check Before Proceeding' protocol, which allows the firm's engineers to see the decision pathways users are following and offer further support when required.
In continually expanding its technology portfolio, the range of applications and industries served by Photonic Solutions is also growing. The company now frequently supplies and installs photonics systems for customers in: agriculture, defence & aerospace, industrial manufacturing, medical & life science, pharmaceuticals, quantum & nanotech, research & education, solar & environmental and sensing. Its soon-to-be updated website will delve into every application in detail, highlighting exactly where its products can deliver value to each market.
Unrivaled access to the UK/Ireland photonics ecosystem
European suppliers select Photonic Solutions for its extensive knowledge of the UK & Ireland landscape, allowing them to gain instant access to the region by having the firm essentially become a local extension of their business – offering local technical advice, installation, and maintenance support for their full range of technologies.
"Over our years of operation, we have generated exceptional access and knowledge of our nation's photonics sector, spanning a broad range of companies, technologies, industries and applications," confirms Blain. "Our close relationship with our supplier and customer network enables us to continually update this knowledge, which positions us perfectly as a portal into serving the ever-evolving and growing UK/Ireland photonics market."
As a result, if a UK or Ireland customer approaches one of Photonic Solutions' partner suppliers at a trade show, they will be connected to the firm as their first port of call to accessing the exhibited technologies within the UK.
"For example, our Lithuanian ultrafast laser partner, Light Conversion, connected us with the University of York to assist them in developing a custom femtosecond laser system," says Blain. "Our dedicated ultrafast engineer then worked directly with the university to understand its objectives and begin advising on an appropriate solution."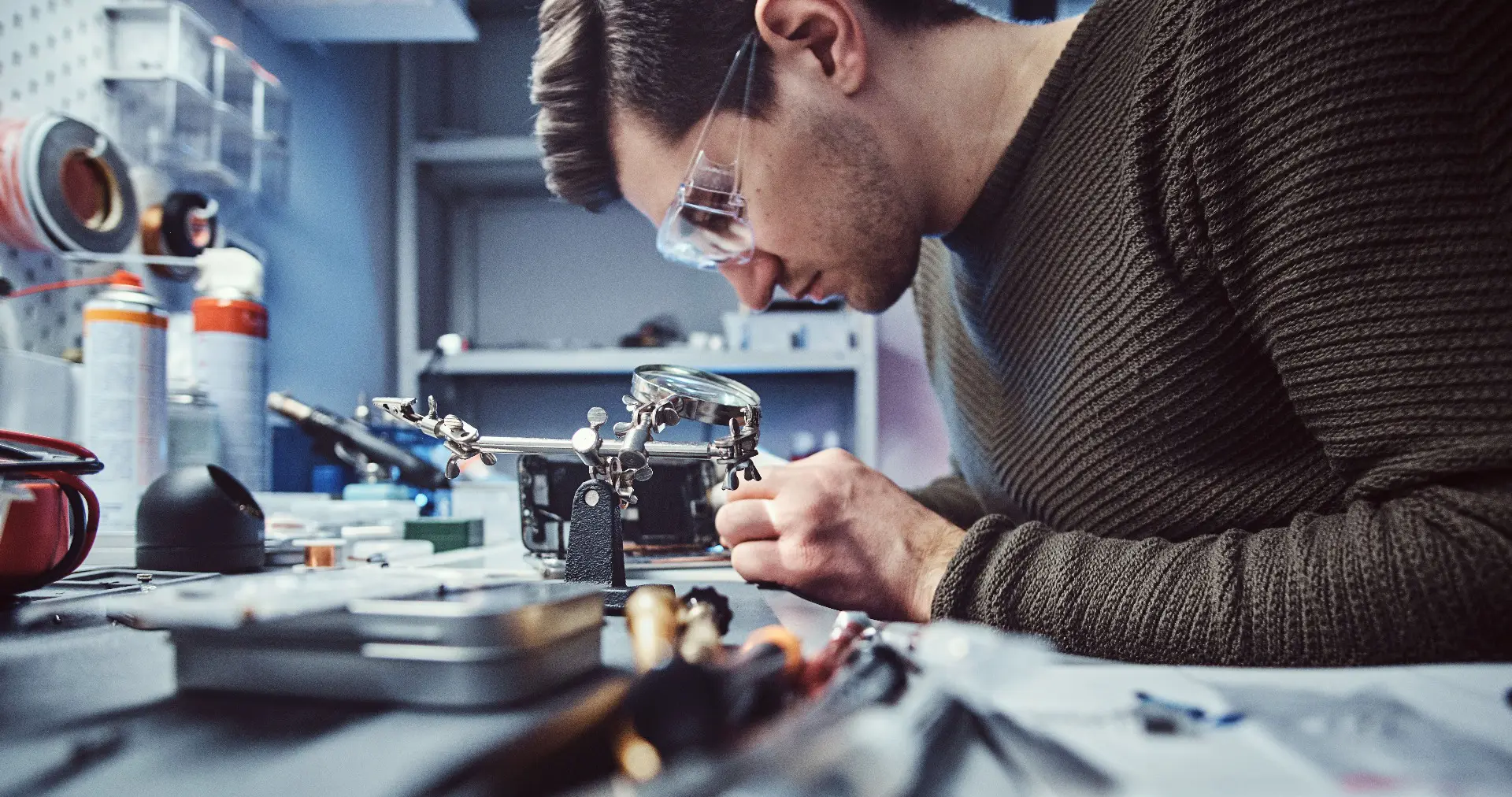 Each Photonic Solutions engineer is educated to PhD level and has an extensive range of servicing experience and knowledge tailored to a specific technology area
However, the firm does not just limit itself to serving only European suppliers, with it having recently formed partnerships with Canadian and even Australian photonics firms. By acting as their distributor for not just the UK & Ireland, but the whole of Europe, Photonic Solutions is now enabling these businesses to better focus and address the markets closer to home.
"As we look towards the future and our further growth, it is our aim to continue to drive up the quality of our product portfolio," says Blain. "We are therefore keen to talk to any quality-driven photonics manufacturers looking to enter the UK/Ireland market, or to manufacturers already active in this market, but who feel that they could achieve greater success with a more focused and targeted approach."
Despite Photonic Solutions always looking to develop new partnerships, it also remains very conscious of the number of companies it represents. This enables the firm to guarantee the highest level of professional service and support for its customers through its team of highly experienced and trained specialists. In addition, by limiting the number of companies it supports, the firm also minimises product conflict and ensures that all parties are best served.
Continually evolving to address the latest photonics trends
In order to remain competitive, Photonic Solutions is required to anticipate and respond to market developments in order to ensure its portfolio is equipped to serve the modern demands of its customers.
The firm is therefore in constant communication with its extensive network of suppliers and customers, which, in addition to attending a myriad of scientific/industrial conferences and trade shows, enables it to keep a finger fixed on the pulse of photonics innovation.
In addition, Photonic Solutions makes it their business to stay informed on the various funding opportunities becoming available through UK government initiatives, which can offer an indication of future market directions.
"For its relatively small size, the UK really does punch above its weight in terms of the quality of photonics research and technology it disseminates," says Blain. "However, rather than specifically being available for photonics, funding is usually more accessible through serving specific technology areas being heavily financed by the government, such as quantum or semiconductors. And so this encourages research institutions and photonics firms to design and develop technologies that address these areas.
"This in turn dictates how we shift our focus and, in turn, our portfolio. We have to anticipate where the funding is going, where the research is being done, and consequently which technologies and companies we should be working with. For example, we have an excellent relationship with firms such as NKT Photonics, Zurich Instruments and more recently Australia's MogLabs, all of which are increasingly serving the quantum market with their technology."
New technology, same values
While today's Photonic Solutions addresses a far more extensive list of technology, application, and market requirements than it did during its founding in 1999, the core values of the firm remain very much the same: Providing the highest quality photonic products backed up by the highest quality service and support.
As it has always done – and why the firm quickly gained its stellar industry reputation in the first place – Photonic Solutions looks to achieve total customer satisfaction through open and regular two-way interactive communication with its customer base, fostering a real partnership that benefits everyone involved.
"We are honoured that we have been part of the journey that the photonics industry has gone on over the last couple of decades, from a niche application to a critically enabling technology on a global scale," Blain concluded. "Whatever solution you are looking for, we are fully equipped, ready and waiting – don't hesitate to get in touch!"
+44 (0)131 664 8122 | sales@photonicsolutions.co.uk