A new business unit will allow TruTag Technologies to better serve additional markets that have emerged from its hyperspectral imaging technology, Jessica Rowbury finds
In March, TruTag Technologies, a product authentication and brand security firm, announced the launch of a new business unit to provide complete hyperspectral imaging solutions.
TruTag was founded in 2011 with the aim of addressing the risk that counterfeit pharmaceuticals pose to patients, a problem that physician Dr Hank Wuh was deeply concerned by. He had an idea for an edible barcode that could be used for marking medicine. This barcode would need to be small enough to exist on the tiniest of pills, be undetectable to the human eye, and impossible to reproduce, yet easily identifiable, so that legitimate products could be recognised immediately.
Dr Wuh consulted with colleagues from Skai Ventures, a technology accelerator that he headed, in order to research and develop technologies that could meet these requirements. Dr Mike O'Neill, who is now chief science officer of TruTag Technologies, found a solution by combining nano-porous silicon dioxide particles – or 'tags' – to act as a spectral lock, and hyperspectral imaging cameras to act as the key in the closed loop system. The tags are FDA approved as safe, edible and do not interfere with other ingredients. They can be used as brand protection for pharmaceuticals or in food and food packaging supply chains, for instance.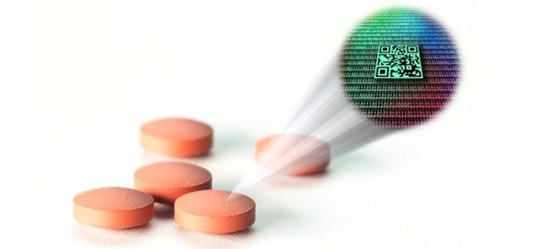 It was soon realised that this new tool could be used beyond identification of pharmaceuticals in the field, to protect IP and ensure supply chain security for other products. TruTag Technologies was then incorporated in 2011 after being spun out from Skai Ventures, with a focus to provide supply chain security and product identity solutions. The company now has 35 employees. 
The firm's new business unit, HinaLea Imaging, will offer hyperspectral devices both directly and on behalf of strategic partners to address specific problems across a variety of industries, including medical diagnostics, precision agriculture and the quality assurance of food and consumer goods.
The new business was formed in order to better serve markets that were not necessarily anticipated when TruTag was founded, but that have shown much potential. 'Over the last several years, we have amassed significant experience coupling state-of-the-art hyperspectral imaging engines with classification and machine learning algorithms to solve problems for our product identity business. It has become apparent that this expertise can be leveraged far beyond its original intended use. With this in mind, we are excited to announce that we are spinning-off HinaLea as a new business unit,' said Michael Bartholomeusz, chief executive officer of TruTag Technologies.
TruTag Technologies' high-resolution, handheld autonomous hyperspectral camera, the model 4100H, was awarded the SPIE best camera and imager Prism Award in 2017 at the annual Photonics West trade show that takes place in San Francisco.
The 4100H handheld imager captures and processes a full multi-megapixel hyperspectral datacube without using external processing. It was developed for product authentication in markets including healthcare, food, electronics and consumer goods.
Following TruTag's introduction of the 4100H, there was significant interest in expanding its role in applications that do not involve the tags, and, 'from that, HinaLea Imaging was born,' Bartholomeusz said.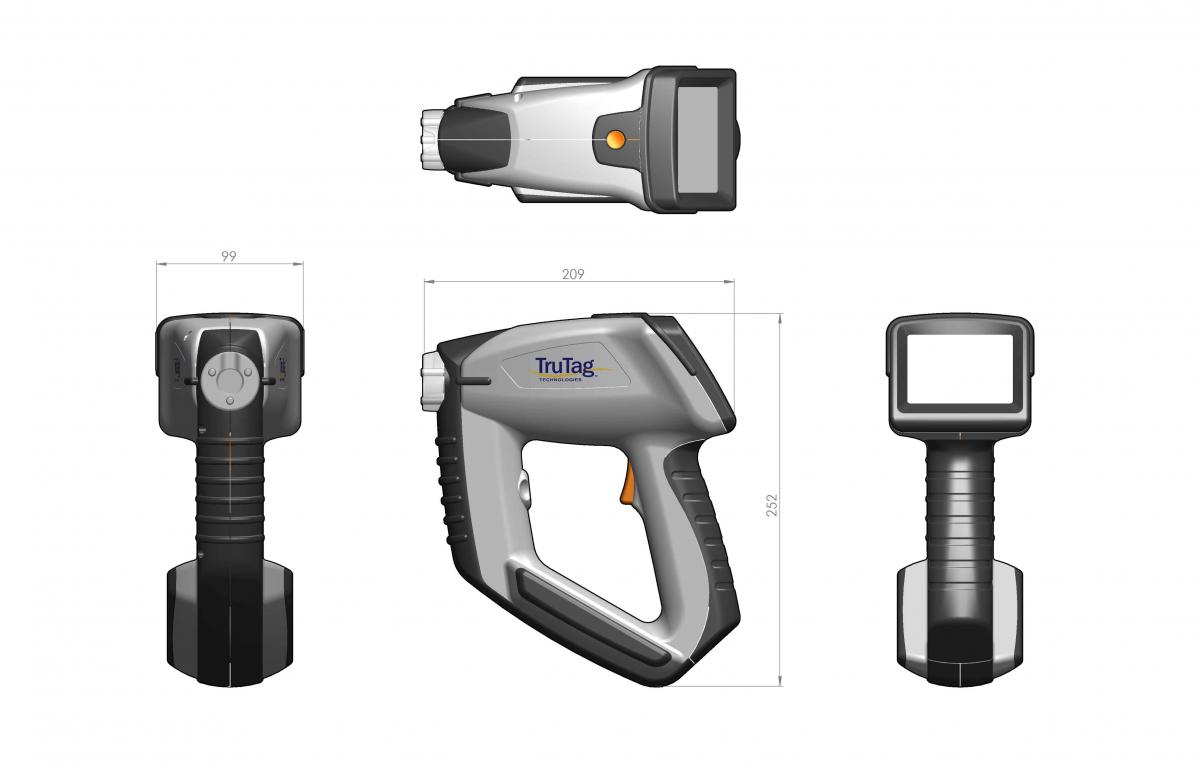 TruTag model 4100
'HinaLea's focus is on answering the demand from industries and markets that can benefit from TruTag's innovative hyperspectral imaging tools developed for reading the tags. This includes not only further developing platforms based on modular elements of the current handheld hyperspectral imaging system to accommodate these new applications, but also adopting new technologies on the horizon as they mature,' he said.
The firm wants to overcome two challenges it says are slowing the broad adoption of hyperspectral imaging – the high price of imagers and the complexity of using the technology. 'Cost and a 
means to interpret the information have been the major barriers to adoption of hyperspectral imaging, and our goal is remove such obstacles and finally unleash the full value of that technology,' said Alexandre Fong, director of hyperspectral imaging.
One way in which the 4100H improves ease-of-use is by incorporating artificial intelligence and machine learning tools, which prevents the need for an expert to interpret raw data. Thanks to the big data algorithms employed by the hyperspectral imager, it has the ability to capture 600 channels of data per pixel over 2.3 million pixels, which equates to the collection of 1.5 billion data points in seconds. The intelligence tools – such as embedded software, cloud storage and reference libraries – are used to 'classify' the images and make the immense amount of data more easily interpretable by users.
An interesting application area is the detection and classification of medical conditions, for example in dermatology, where much of the early diagnostics is based on visual inspection of the skin. Conditions such as skin cancer and erythema, for example, cause changes in colour or pigmentation, which can be monitored by combining absolute reflectance measurements with characteristic spatial features, in order to compare suspect or abnormal features to benign ones. By taking digital images, the pictures can be stored electronically for monitoring or for future comparison. 
Hyperspectral imagers offer advantages over RGB and multispectral cameras, in that they can provide both high spatial and spectral resolution, allowing a detailed examination of spectral information, as well as associated spatial features for more effective classification. 
HinaLea will offer the model 4100H, and plans to launch the 4300 series later this year. Like the 4100H, the 4300 is portable and comes with an onboard colour touch screen interface. However, the 4300 can be used with a variety of lenses for wide-field measurements at whatever working distance and field of view the application demands. 
In addition to Fong serving as HinaLea's director of hyperspectral imaging, Janette Wilson has been appointed US sales director, and Kevin Lynch European sales director. The business unit is also investing heavily in its technical team in 2018 with a view to building a complete user ecosystem to provide functionality and utility to its customer network. Like TruTag, HinaLea has its headquarters in Kapolei, Hawaii and engineering centre in Emeryville, California. EO