The tech to expect at Photonics West 2023
More than 18,000 registered attendees are expected to attend SPIE Photonics West from 28 January to 2 February, with more than 1,200 exhibitors filling the exhibition floor.
 
Attendees will have have access to more than 100 conferences and 50 courses for an immersive experience. With hundreds of product launches and live demonstrations, as well as the staggering number of technologies on display, the two exhibitions offer a continuously active schedule. 
Quantum West has grown from an industry programme to feature conferences dedicated to the advancement of Quantum 2.0 technologies—spotlighting quantum information systems, communications, computing and simulation, sensing, imaging, and timing systems, as well as materials, devices, and techniques. 
The expanding SPIE AR | VR | MR talks, demos, and exhibitors has grown into a separate, three-day event, continuing to collocate with Photonics West. Photonics West registration includes full access to SPIE AR | VR | MR.
Here's a sneak peek of the innovations that will be on show in San Francisco from 28 January to 2 February.
Exhibitors: 
Bodkin Design & Engineering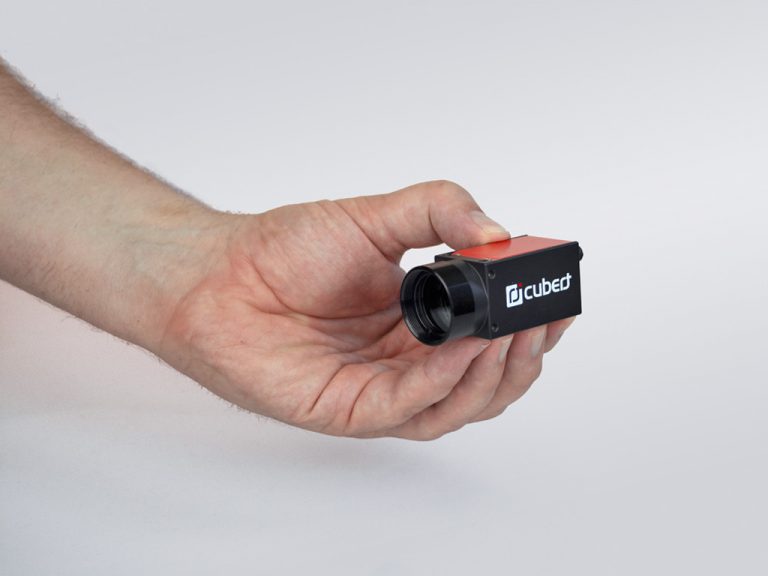 Bodkin Design & Engineering, a supplier of snapshot hyperspectral cameras, will show Ultris 5, a small, high-speed hyperspectral video camera with an expansive wavelength range
The patented Hyperpixel Array acquires data in three-dimensional datacubes for instantaneous spectral information. BD&E's other in-house designs include infrared, polarimetric, and multispectral imagers, as well as machine vision systems.
The company distributes Cubert cameras with VIS-NIR wavelength ranges to be used for a variety of applications including industrial sorting, agriculture, and biomedical. Since 1992, it has provided product development, innovation, and engineering services to the industrial, commercial, military, and research communities. 
Chroma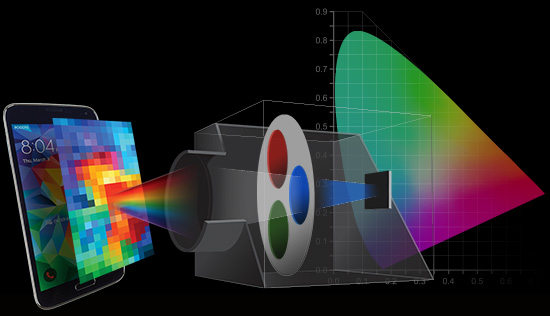 Bios: Booth 8224 
Photonics West: Booth 3224
Chroma, a designer/manufacturer of tristimulus filters, will demonstrate its CIE Tristimulus Filters for colour matching applications.
These filters take the response function of a detector and/or spectral power distribution of a light source. With accurate filters In a colorimeter, the light passes through the filters which match the intended colour-matching functions. This increases the accuracy of the measurement of a display's spectral power distribution, allowing accurate calibration.
The theoretical transmittance spectra of a highly optimised interference coating design for a tristimulus filter can mimic a target spectrum with a near-zero spectral mismatch. Chroma's process of making such a filter requires a tightly controlled deposition that employs broadband in situ spectral monitoring.
The company's customised filters consider the response function of the detector and/or the spectral power distribution of a light source. 
First Light Imaging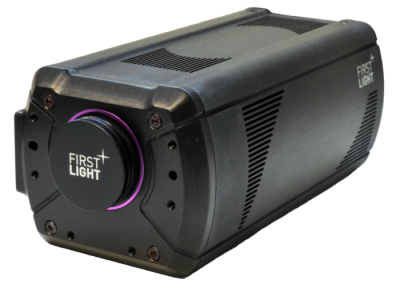 Photonics West: Booth 349
First Light Imaging is showcasing its new C-Blue One UV global shutter UV-optimised CMOS camera at Photonics West this week.
The firm will also be providing live demos of its C-Red 2 Lite system with its partner, Axiom Optics, at Booth 349.
Optimised for imaging within 200-400nm, C-Blue One UV is a high-performance Global Shutter CMOS camera offering simultaneously a high frame rate of 170fps, a very low readout noise of 1.31e-, high resolution (2,856 x 2,848) and high dynamic range, with no compromise.
The C-Blue One UV is a GigE Vision camera, GenICam compatible, with CoaXPress 2.0 and 10Gb Ethernet/fiber outputs, for maximum flexibility and real time operation. The new camera opens the way to various applications such as UV fluorescence, hyperspectral imaging, and also laser applications and scientific research.
Meanwhile, the C-Red 2 Lite is a compact and robust TEC-stabilised high-speed camera, offering:
High performance 640 x 512 InGaAs sensor
600fps and 30e- readout noise
Guaranteed sensor temperature stabilization performance
Multiple heat dissipation options (heat sinks & hydraulic cooling plate).
Spectral range 0.9 to 1.7µm with over 70% QE
The camera targets SWIR scientific and industrial applications such as laser beam profiling, hyperspectral imaging, thermography, or FSO communications.
Focuslight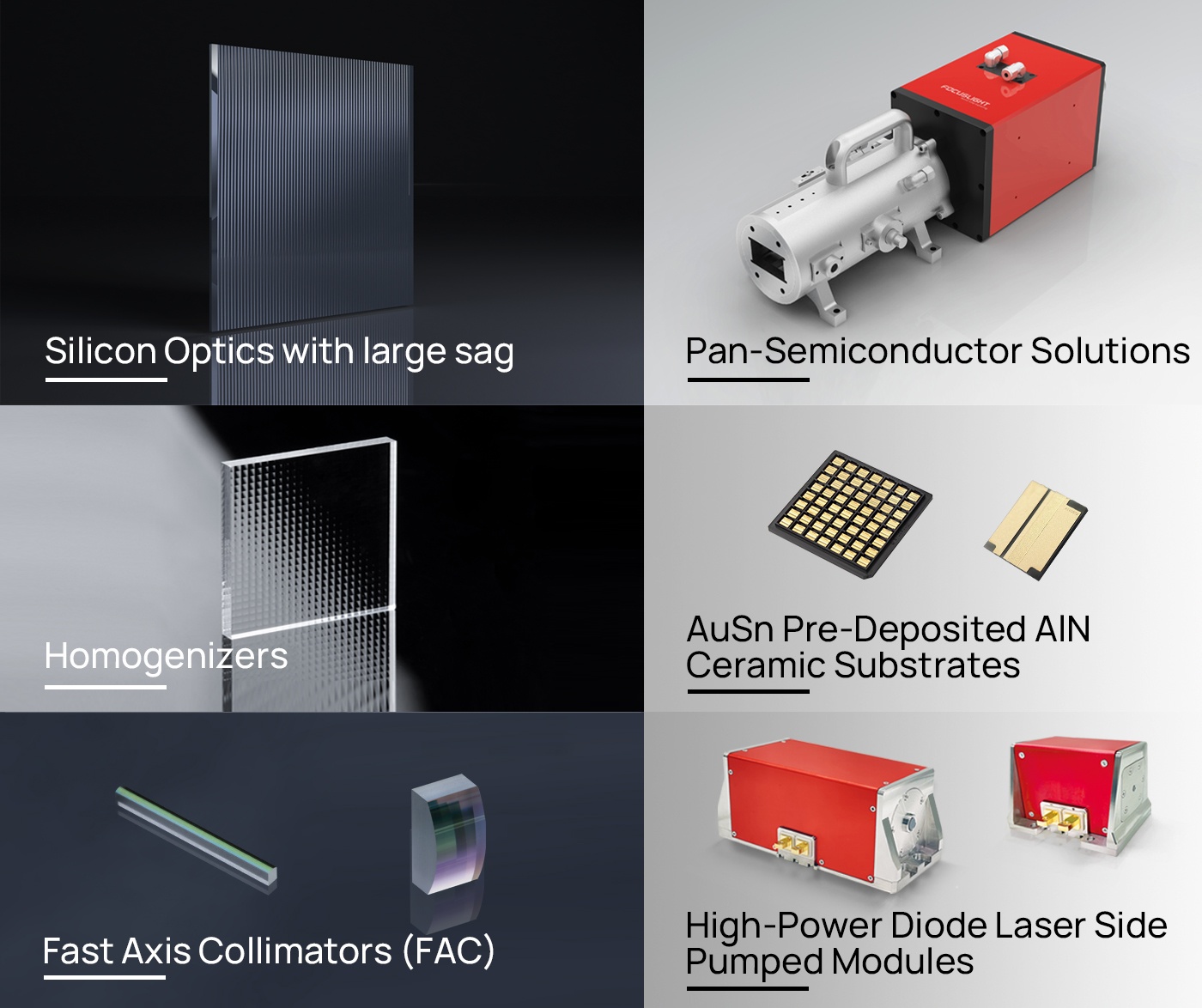 Booth 757
Focuslight will showcase its newly launched products such as silicon optics with large sag and SP18 high-power diode laser side pumped modules. As Focuslight's best sellers, Fast Axis Collimators (FAC) and AuSn pre-deposited DPC materials (AMC) will be presenting at the show along with Focuslight's star products-homogenizers and DLight S series Semiconductor Wafer Annealing System. Furthermore, visitors can closely watch a 300 x 300mm wafer demo and a LiDAR system demo at the booth to explore Focuslight's advanced manufacturing and leading technology.
Focuslight Technologies is a fast-growing company that develops and manufactures high-power diode laser components and materials (photon generation), laser optics (photon control), photonic application modules, assemblies, and sub-systems (photonics application solutions) with a focus on automotive, pan-semiconductor, and medical & health application solutions.
Instrument Systems
Photonics West: Booth 4106
AR/VR/MR: Booth 107 
Instrument Systems will demonstrate its spectroradiometers and combined measurement solutions with absolutely calibrated cameras. Different model variants of the spectrally enhanced LumiTop 2D imaging colorimeter are available and are ideally suited to μLED array testing. The LumiTop AR/VR with periscope lens permits parallel 2-eye measurements for AR/VR headsets, even in confined spaces. Thanks to the innovative oneshot process, the VTC infrared camera simultaneously measures the spatial polarisation of the individual emitters of a VCSEL array and delivers the information necessary to reduce the polarisation dependence of the measurement setup.
All systems are available for lab use and production applications with a focus on faster takt times. At the concurrent SPIE AR/VR/MR conference, Instrument Systems will be contributing a poster presentation on the subject of 'Validating distortion measurements of wide-field-of-view near-eye displays.' Optical tests for AR/VR headsets A perfect user experience with AR/VR headsets calls for extensive fast, high-precision optical testing in production. With this challenge in mind, Instrument Systems offers the specially developed LumiTop AR/VR 2D imaging colorimeter. The AR/VR lens of the LumiTop simulates the human eye as realistically as possible and measures colour and luminance as seen by the eye. The unique periscope design enables synchronised two-eye measurements. 
Instrument Systems will also present its recent VTC 4000 infrared camera for the near-field analysis of narrow-band emitters such as VCSELs or lasers. Industry-standard VCSELs emit in more than one polarisation state with different polarisation angles, thus obstructing error-free measurement. Thanks to the innovative oneshot process, the VTC 4000 simultaneously measures the spatial polarisation of individual emitters of an array and delivers the necessary information, in order to reduce the polarisation dependence of the measurement setup. This procedure minimises the error budget of the VCSEL test system and delivers highly accurate readings for eye safety of the laser source. 
Iridian Spectral Technologies
Bios: Booth 8332
Photonics West: Booth: 3332
Iridian Spectral Technologies designs and manufactures wavelength selective optical filter solutions providing 'more signal, less background', customised to meet the technical and commercial needs of OEM customers. Covering the UV-LWIR (300nm-15um) wavelength ranges, these robust filter solutions are employed in applications including telecom (WDM, OADM, and GFF), datacom (TOSA/ROSA WDM and ITLA), spectroscopy (Raman/fluorescence, PCR), sensing (gas sensing, lidar, machine vision), Earth observation and Satcom, among others. Iridian's capabilities include single and multi-band filters such as bandpass, edge-pass, and notch filters, along with multi-zone filter arrays that enable multi-spectral imaging.
All of Iridian's optical filters are based on multi-layer dielectric thin films deposited by energetic PVD processes, resulting in filters meeting the most demanding technical specifications while maintaining the highest standards for quality, reliability, and durability – from proto-types through to high volume production.
Laser Components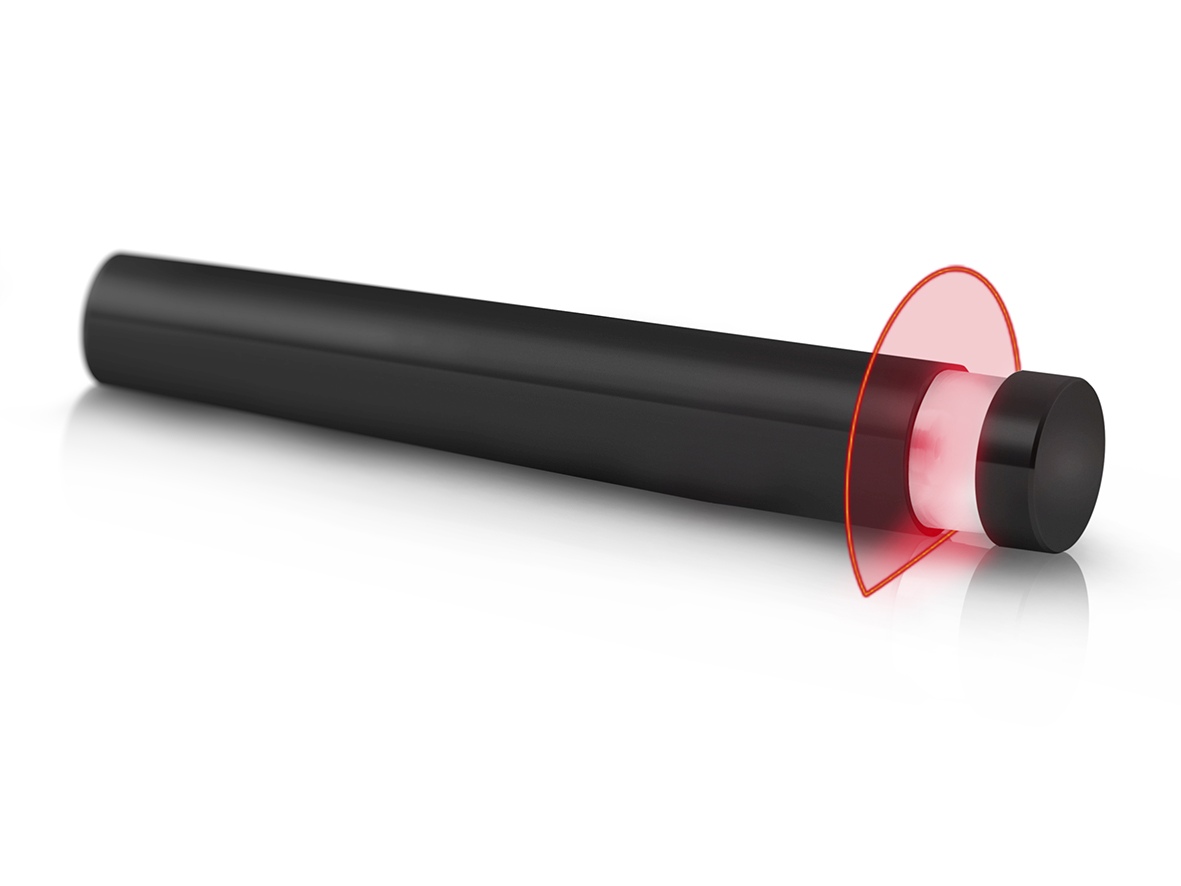 Booth 941
The Flexpoint Radial laser module from Laser Components can be used to precisely measure the inside of a pipe detecting irregularities as small as 50µm. The beam has a homogeneity of 80 per cent with an output power of 50mW at a wavelength of 660nm. Laser light is directed onto a cone-shaped mirror and reflected uniformly at an angle of 360°, without rotating elements that would make it prone to failure. The focus is adjusted in production to the requirements of the customer's application.
Flexpoint Radial was developed in close cooperation with MSG Maschinenbau (GmbH) to facilitate the inspection of high-pressure pipelines. To withstand the immense stresses of daily operation, the tubes must have a perfectly round cross-section.  In the past, this could only be determined via inaccurate measurements on the outside.  With the ring laser module, surveying equipment can create a detailed 3D model of the inside of a pipe. 
Lumotive and Lumentum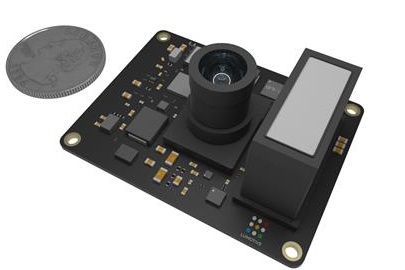 Lumotive has integrated its LCM beam steering chip with Lumentum's M52-100 multi-junction vertical cavity surface emitting laser (VCSEL) array. The M30 Reference Design is available now for evaluation by select customers. 
"Lumentum's high-performance, multi-junction VCSEL arrays have unique and powerful advantages, such as increased energy efficiency and scanning accuracy, critical for all-electronic, 3D lidar sensor solutions," said Rakinder Grover, Vice President of Strategy and Partnerships at Lumotive. He said the integration of Lumotive's beam-steering chip with Lumentum's VCSEL array provides "a software-definable, immediately deployable lidar sensor solution that addresses both the low power and small footprint requirements of short to long-range mobility and industrial applications".
Luxinar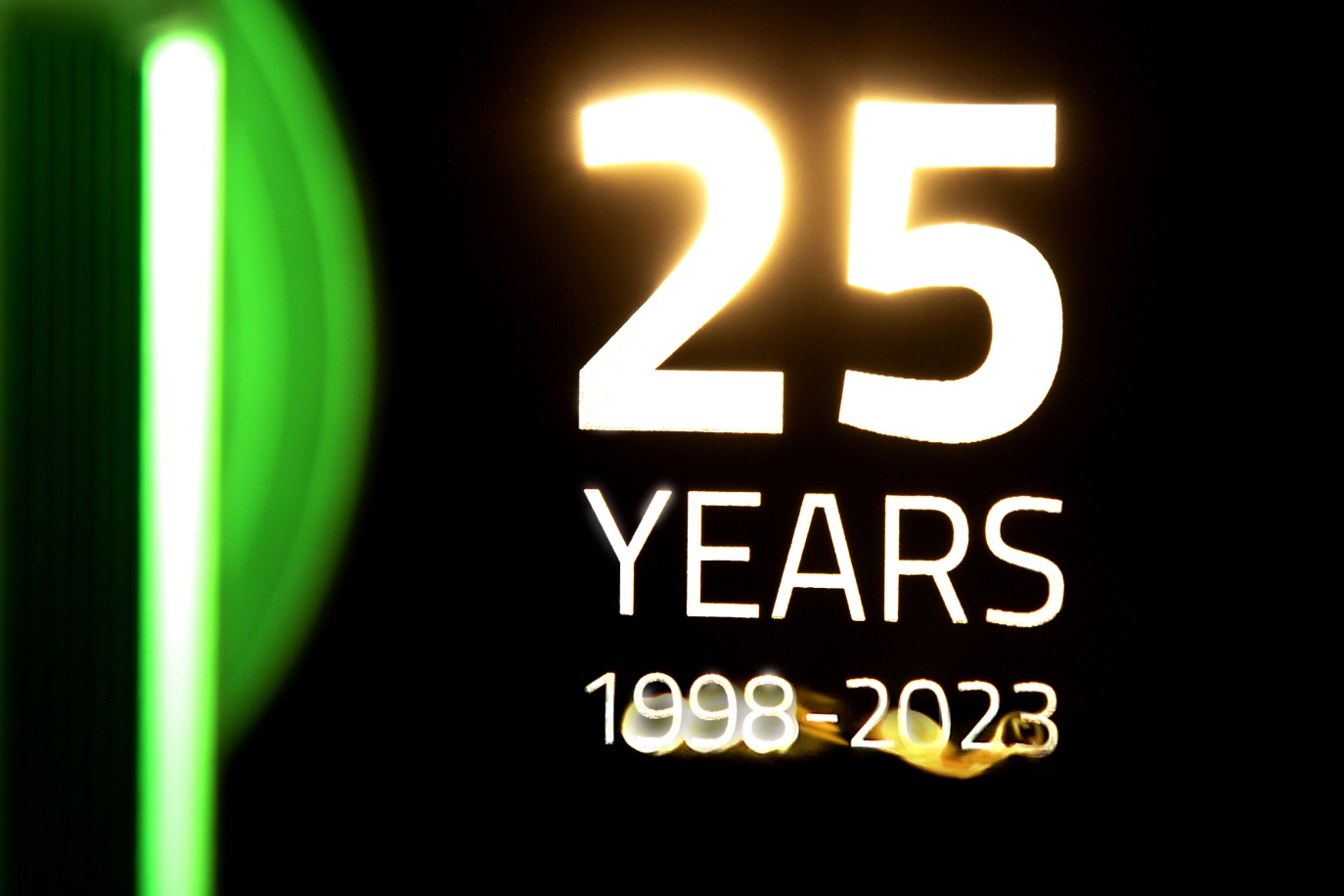 Booth 5101
Luxinar begins its 25th anniversary celebrations at Photonics West 2023 with its ultrashort pulse and CO2 lasers.
LXR, Luxinar's first ultrashort pulse laser, has a short pulse width (800 ± 100fs) that minimises heat diffusion, enabling ultrahigh-precision processing. LXR®provides high throughput and repeatability due to its beam quality, flexible control, pulse on demand and fast burst mode.
SR AOM, at up to 150W, targets high-precision applications needing a reduced HAZ, including multilayer thin film cutting. This CO2 laser with integrated acousto-optic modulator creates optical rise and fall times of less than 1µs to minimise unnecessary heat energy.
SR series sealed CO2 laser sources have powers up to 250W and IP66 to ensure high protection against water and dust ingress. The same output beam position allows for power upgrades with minimal design changes, and a field-replaceable integrated RF power supply reduces downtime.
Menhir Photonics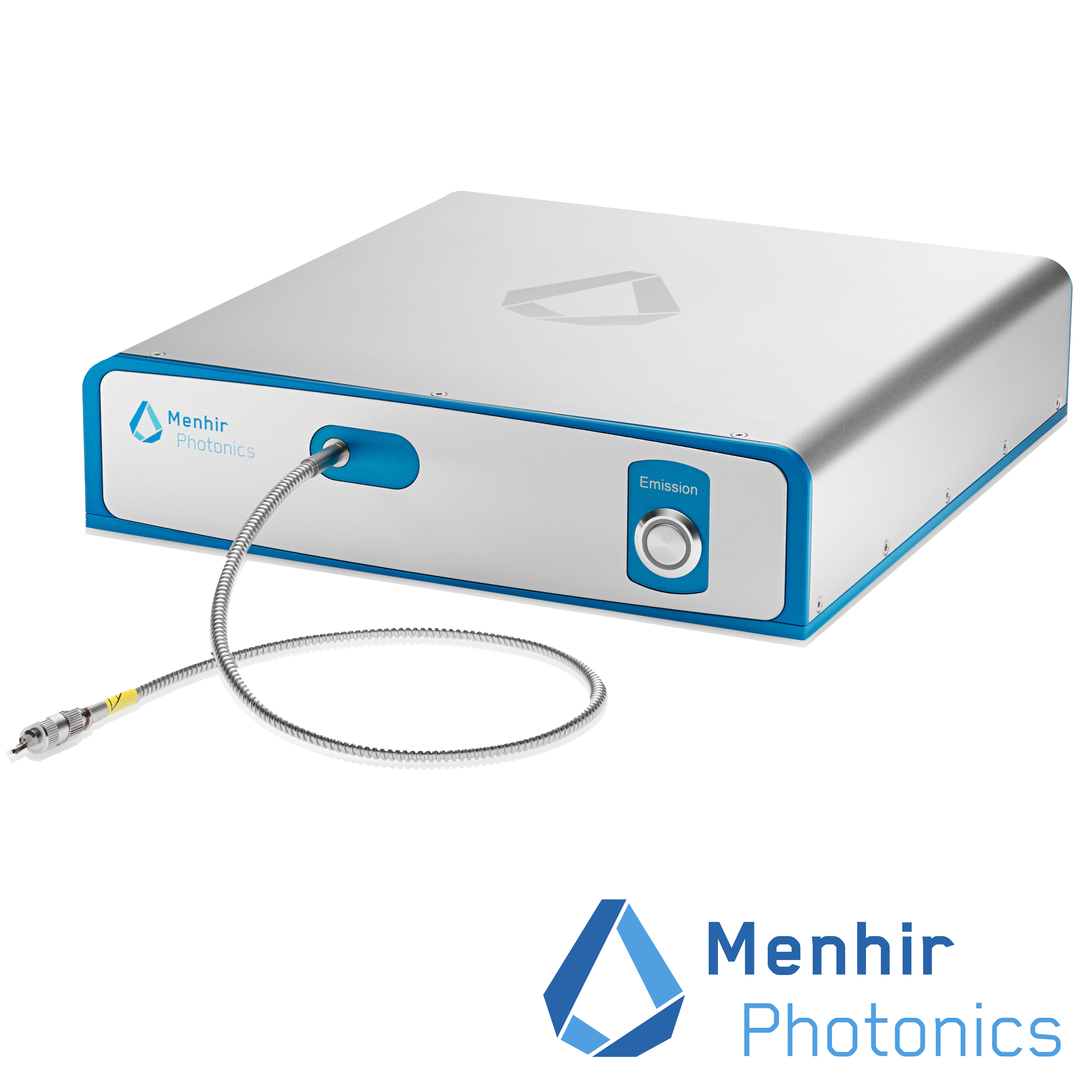 Booth 3042 
Menhir Photonics will present the Menhir-1550 series, a femtosecond laser operating at 1,550 nm with GHz repetition-rate and ultralow noise performance.
It can be used in harsh industrial environments for applications such as 5G and 6G testing, precision radar, inter-satellite communication or precision timing source.
Nanoscribe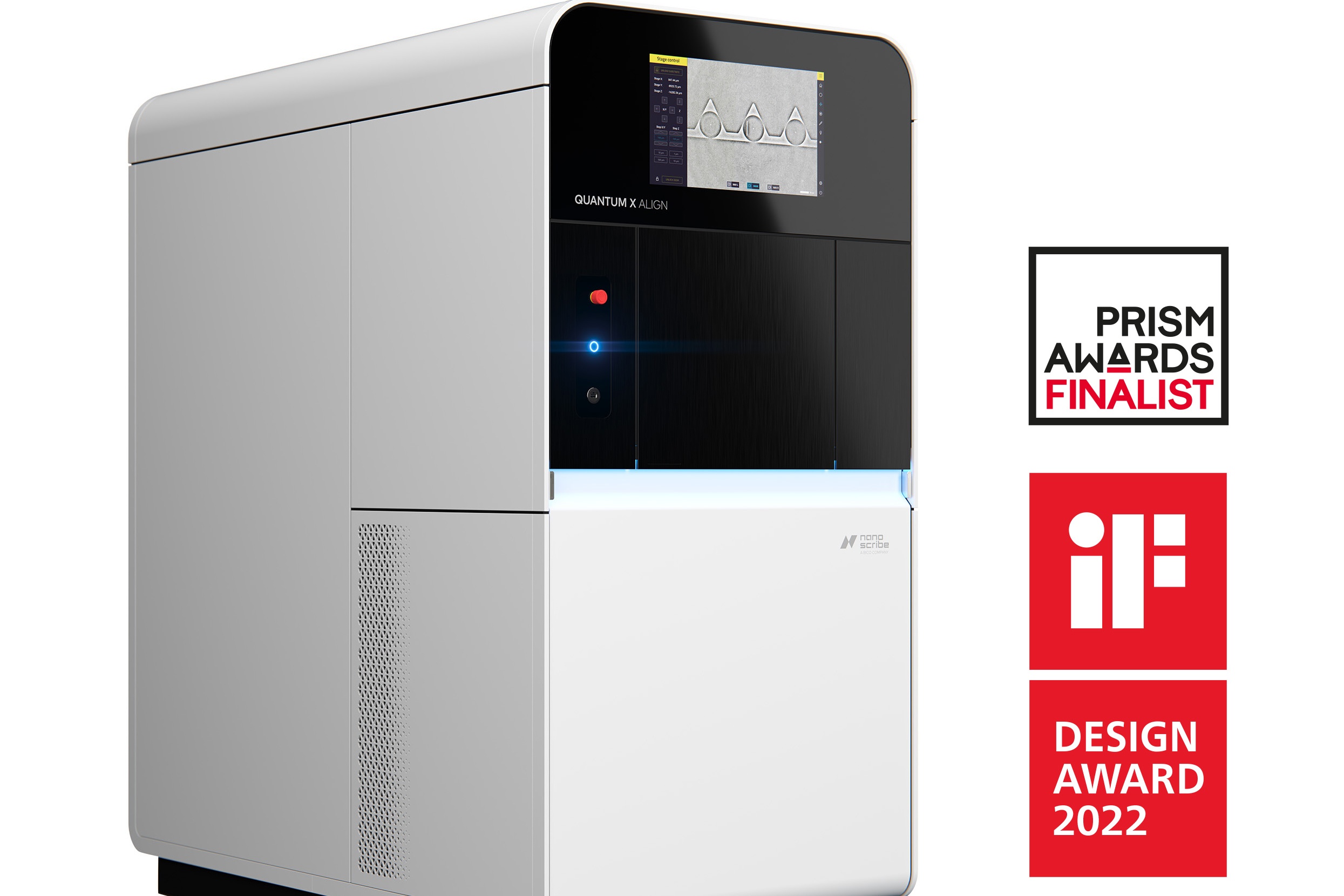 Bios: Booth 8041 (hall D) Photonics West: Booth 3041 (hall D)
Nanoscribe will showcase aligned 3D printing for fibre-based microoptical sensors and photonic packaging. 
The Nanoscribe Quantum X align is a 3D printer with advanced 3D alignment capabilities for printing freeform microoptical elements with highest accuracy directly onto optical fibers and photonic chips. Quantum X align provides automatic and reliable aligned printing solutions for applications that require highly accurate placement on prefabricated substrates.
The novel system opens up new opportunities for photonic packaging. Freeform microlenses are directly printed, aligned and tilt-compensated to the optical axis of fibres and photonic chips, enabling free space microoptical coupling (FSMOC) between these elements. The printed freeform microoptics can shape light and convert the mode field according to the application, providing a highly robust solution for light coupling with minimal optical losses.
Quantum X align sets new standards for automated and aligned 3D Microfabrication, being ready for the industrial manufacturing of FSMOC elements and thus eliminating the need for costly active alignment of photonic components and modules.
Ocean Insight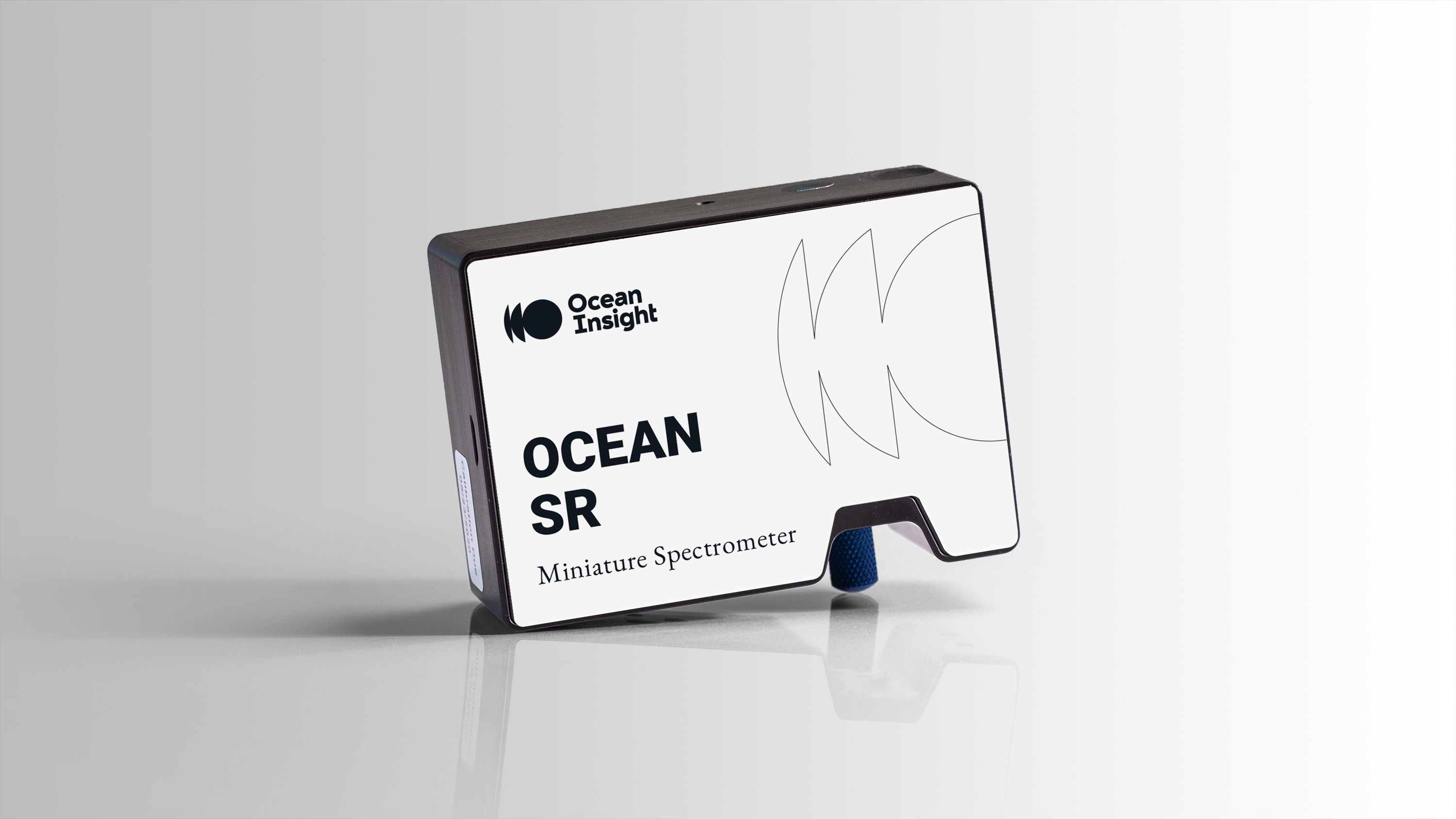 Booth 1337
Ocean Insight will present its new line spectrometers that combine high resolution, high speed spectral acquisition and excellent signal-to-noise ratio (SNR) performance to meet various UV, visible and NIR application needs. 
The new spectrometers include CCD-array detectors and have robust electronics that deliver spectral measurement capabilities to applications on the line or in the lab. Strong thermal wavelength stability and low stray light performance ensure reliable, reproducible results, even in challenging industrial environments.
The newest Ocean Insight spectrometers come with OceanDirect, a powerful, cross-platform Software Developers Kit with an Application Programming Interface. With its library of functions, OceanDirect allows users to optimise spectrometer performance and access critical data for analysis. Also, OceanDirect enables High Speed Averaging Mode, a hardware-accelerated signal averaging tool that dramatically enhances SNR per unit time. This promotes higher quality spectra and more accurate results.
Olythe
Booth 959E
Olythe will release its new miniaturised and ultra-precise sensor that measures the concentration of acetone, ethanol and CO2 in exhaled air. The technology could enable simpler, non-invasive and painless monitoring of pathologies related to blood sugar imbalance, including diabetes.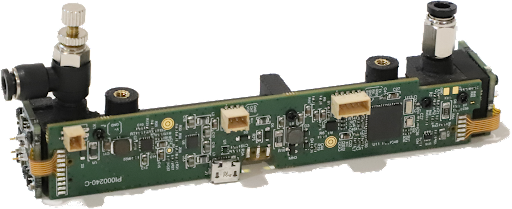 Dubbed, OCIEngine, this innovative sensor is equipped with patented infrared spectroscopy (NDIR) technology.
It consists of a measuring tank traversed by infrared radiation. When the exhaled air passes through this cell, the molecules of interest absorb some of the radiation, which reduces the intensity of the optical signal. The concentration of the gas can therefore be calculated according to the Beer-Lambert law of physics. The fluctuation of the infrared radiation emitted in contact with the molecules avoids any transformation or deterioration of the sensor and the elements which could alter its operation. This therefore ensures an unparalleled lifespan.
Optoman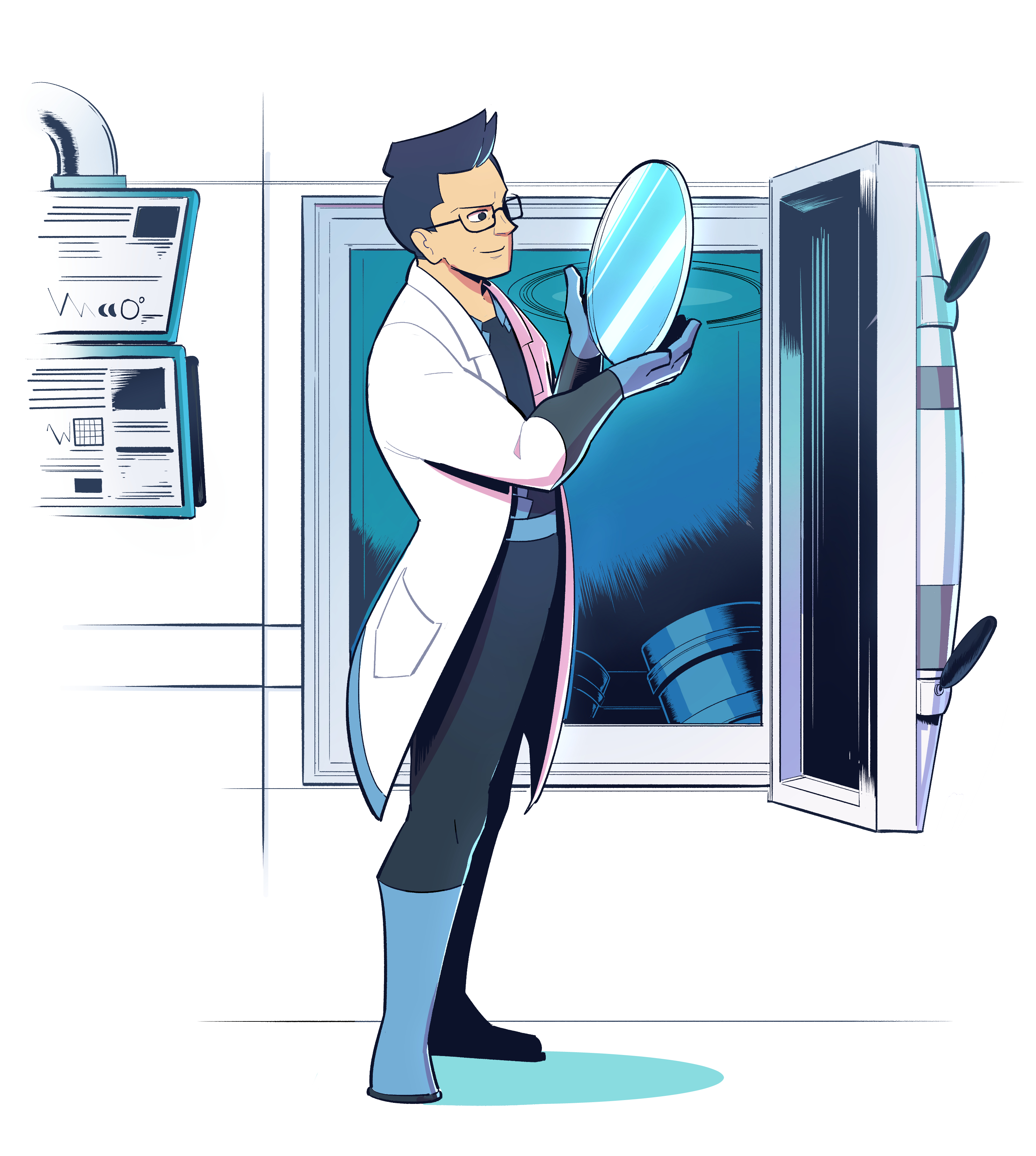 Booth 4225
Laser optics is a critical component in a laser system because any laser is as strong as its weakest link. Coating absorption, poor surface quality, low batch-to-batch repeatability are the key drivers that lead to laser-damaged optics.
Visit Optoman's booth to find out how the company has addressed these challenges to offer SuperHero Power IBS optical coatings with extremely low absorption losses, which go down to less than 1ppm.
Picoquant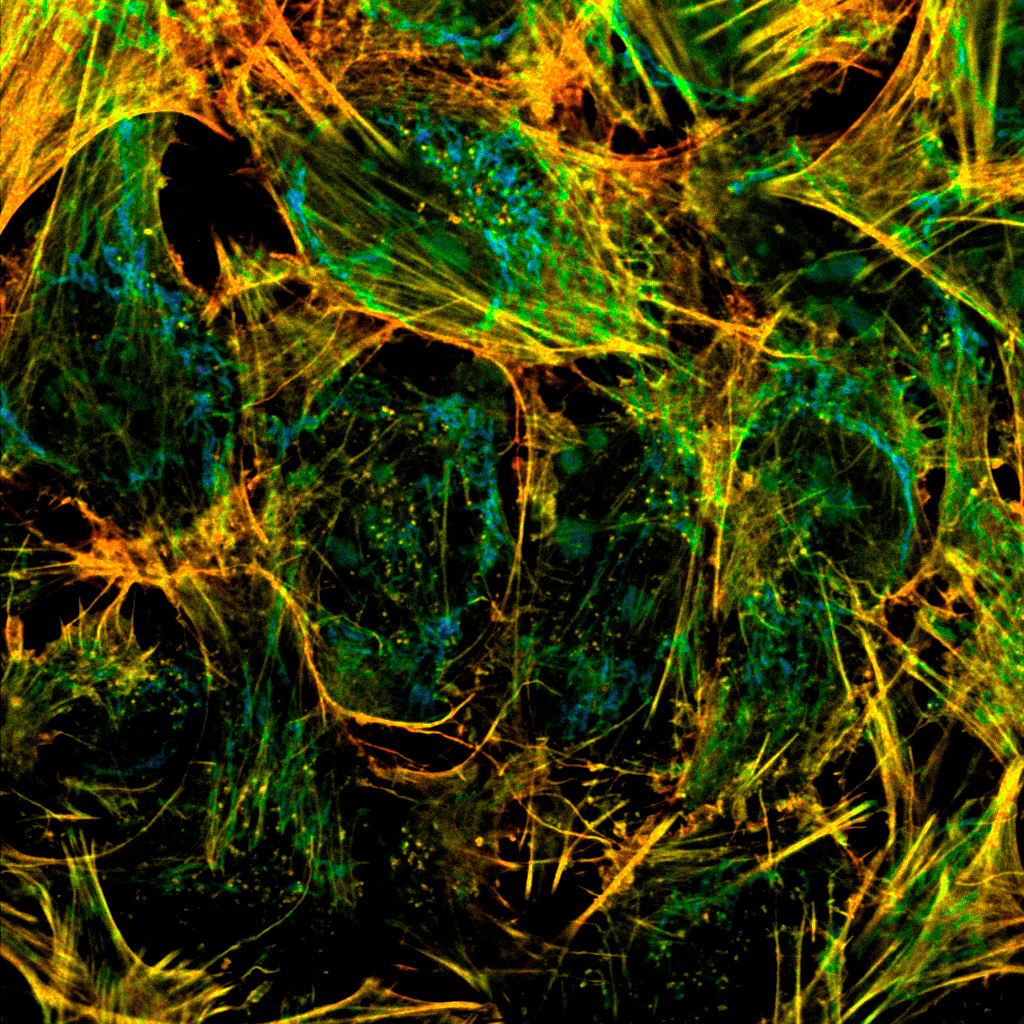 Bios: Booth 8325
Photonics West: Booth 3325
Picoquant will present its new single photon counting confocal microscope, Luminosa
Quantitative time-resolved fluorescence techniques like FLIM, FCS, and single molecule FRET (smFRET) are increasingly employed in cell biological research to monitor, e.g., phase separation, or protein conformational changes and interactions. As more researchers use these tools, challenges related to reproducibility, accuracy, and 'good practice' appear.
PicoQuant's new confocal microscope, Luminosa, combines innovative hardware and software to deliver high-quality data while simplifying daily operation. The software includes context-based workflows, which improve reproducibility of experiments. New features such as sample-free auto-alignment or excitation laser power calibration make experiments more efficient. Still, every optomechanical component is fully accessible to enable development of new methods.
Further highlights at this year's show include Prima, a compact, stand-alone, and affordable laser module which generates laser light at 640, 515, and 450nm, as well as new features for our MultiHarp event timers.
Primes
Booth 4105-19 (German Pavillion)
Primes will demonstrate new devices for laser-scanner-characterisation and determination of focus shift. 
The ScanFieldMonitor SFM is developed to meet the requirements of AM machines and delivers a complete laser-scanner-characterisation. It measures process-oriented parameters (focus position, spot diameter, scanning speed) all across the build plate, without any physical connections. The patented measuring method uses the detection of scattered light from a laser beam moving across a structured glass plate. Numerous measuring tasks in a single device and the easy handling save time and money.
The FocusTracker FT uses a novel measuring principle to measure the focus position in a fast and easy way. It can measure the focal shift of your optical system with high accuracy in almost real time. The result is the raw focal shift, as well as heating coefficients. These can be used to counteract the focal shift. Entire production runs can be simulated to keep focal shift in check.
Trumpf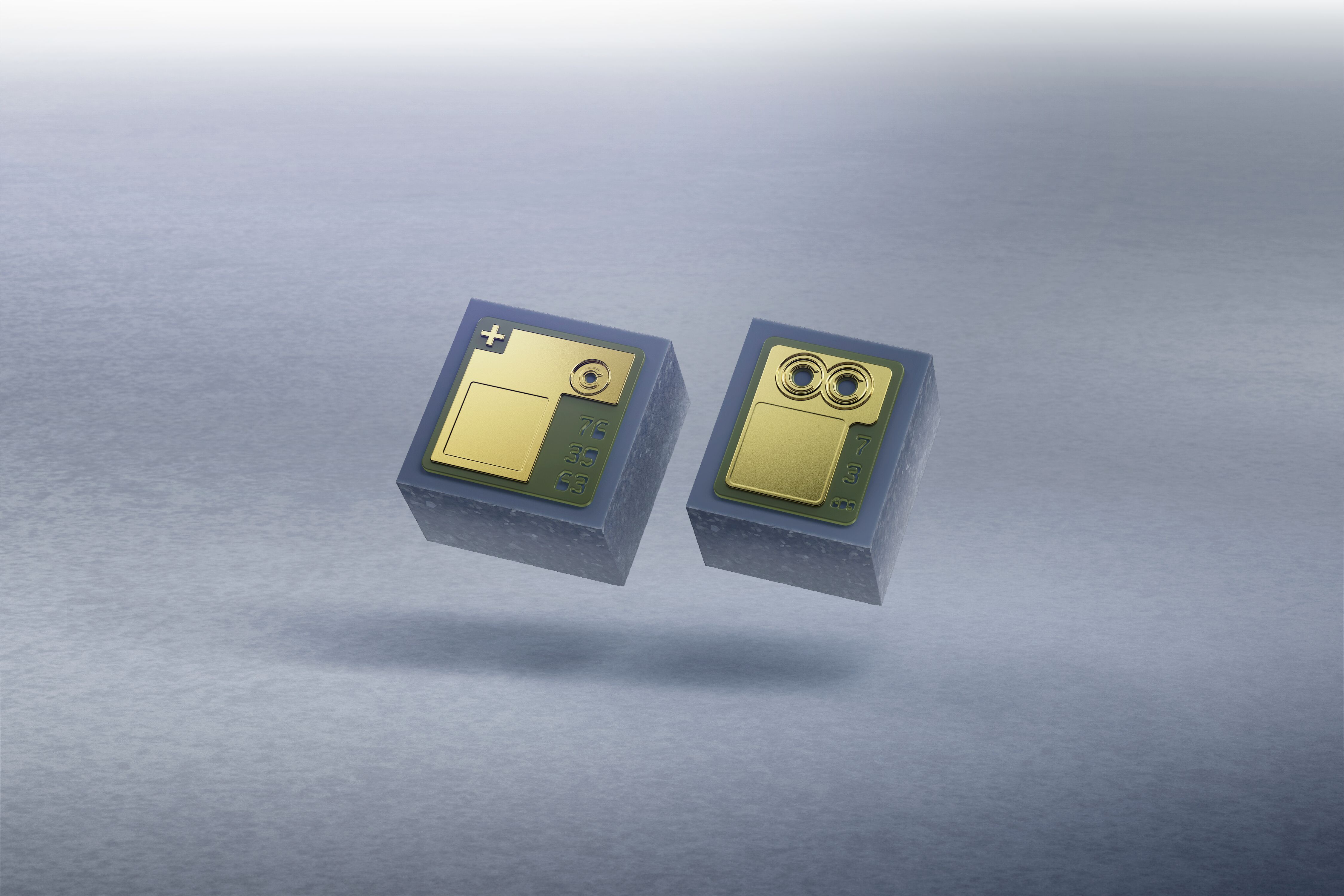 Booth 539
Trumpf will present its mini laser highlights in the field of VCSEL and edge-emitting lasers.
The VCSEL and photodiode solutions from Trumpf Photonic Components offer solutions for consumer and industrial sensing but also for laser heat treatment and optical data communication applications. With new features as polarisation stable VCSELs the illumination quality is increased.
Other features as multi-junction VCSEL technology or integrated optics drive system efficiency and miniaturisation. 
Trumpf is a manufacturer of diode lasers and laser pump modules for industrial applications. It presents its newly released temperature-stable diode laser for lidar pumping and CATV applications.
Universal Photonics
Booths 1748 & 1749
Universal Photonics Incorporated (UPI), a manufacturer and distributor of surfacing and polishing technology, will showcase both consumables and machinery for all surfacing applications and needs.  
Booth #1748 will feature machinery from a selection of UPI partners. On hand will be the TPM400A double-sided polisher from Somos | IWT. Available for polishing or lapping, the machine is known for high throughput precision and can be customized with features to match your specifications. Additionally, Somos | IWT will display the NCS200 diamond wire saw with tilt and rotation table. Turbo HKS will feature the T06 centrifuge, suitable for separating harmful particles from industrial liquids. Dama's LG500 chamfering machine, designed to meet the demands of the optical industry on bevel quality and dimensional accuracy of straight or prismatic work pieces, will also be on display. 
Booth #1749 will showcase some of UPI's many consumable products. UPI's line of LP Unalon polyurethane polishing pads will be handy, including SC-955, optimal for polishing where higher removal rates, consistent flatness, and an overall good surface finish are required. Also available is Trizact Diamond tile from 3M, best for faster cut rates and less subsurface damage, all while increasing productivity. UPI's wide variety of polishing and blocking pitch, with specifications custom to your needs, will also be featured. Learn about UPI's polishing compounds, slurries, and powders including our proprietary Hastilite polishes for advanced optics, each uniquely engineered for optimal stock removal & surface finish. 
UPI's team of application engineers will be available to discuss the latest advancements in polishing technology and/or answer any questions about your unique application. 
Vigo Photonics
Booth 367
Vigo Photonics is a European manufacturer of semiconducting materials and instruments for photonic and microelectronics, specialising in mid-infrared detectors, produced using internally-developed technology. Vigo has a complete front and backend production line for semiconductor high-capacity instruments – epitaxy of II-IV and III-V groups, the production of detector chips and lasers, and their assembly and integration with electronics.
The company will show its latest product innovations, including: Affordable, low-profile solutions for gas sensing; MWIR and LWIR type II superlattice photoconductive and photovoltaic detectors; InGaAs detectors and modules; and uncooled linear detector arrays
Vigo's booth will also feature a presentation from optoelectronic systems engineer Rafał Stojek on 'Portable VIS to IR multispectral imaging'. This paper presents a new, very interesting approach to the company's infrared detectors with III-V based materials.
VPIphotonics
Booth 5201
VPIphotonics will present its new machine learning framework, VPItoolkit ML Framework, to design and implement deep neural networks (DNN) for optical communication systems and photonic devices. This versatile add-on to VPIphotonics Design Suite enables the implementation and design of DNNs for various applications, such as impairment mitigation, device characterisation, and the inverse design of photonic devices.
VPIphotonics Design Suite offers advanced means for simulating both classical and quantum optical communication systems for terrestrial and satellite FSO links. It is suitable for the growing complexity of photonic integrated circuits (PICs) and specific designs of PIC-based devices. The software embeds expert knowledge from component and transmission design tools in one shared, flexible software environment providing the most powerful numerical algorithms tailored to simulate various design approaches and technologies. Visit us at Photonics West booth #5201 to learn how VPIphotonics Design Suite can empower you to define the cutting edge.
Related site link: