EPIC partners with Israel Association of Electronics & Software Industries
The European Photonics Industry Consortium (EPIC) and the Israel Association of Electronics & Software Industries (IAESI) have signed a memorandum of understanding (MoU) that will promote further interaction and collaboration between the two consortiums. The MoU was signed during a four-day EPIC delegation visit to Israel at the end of February.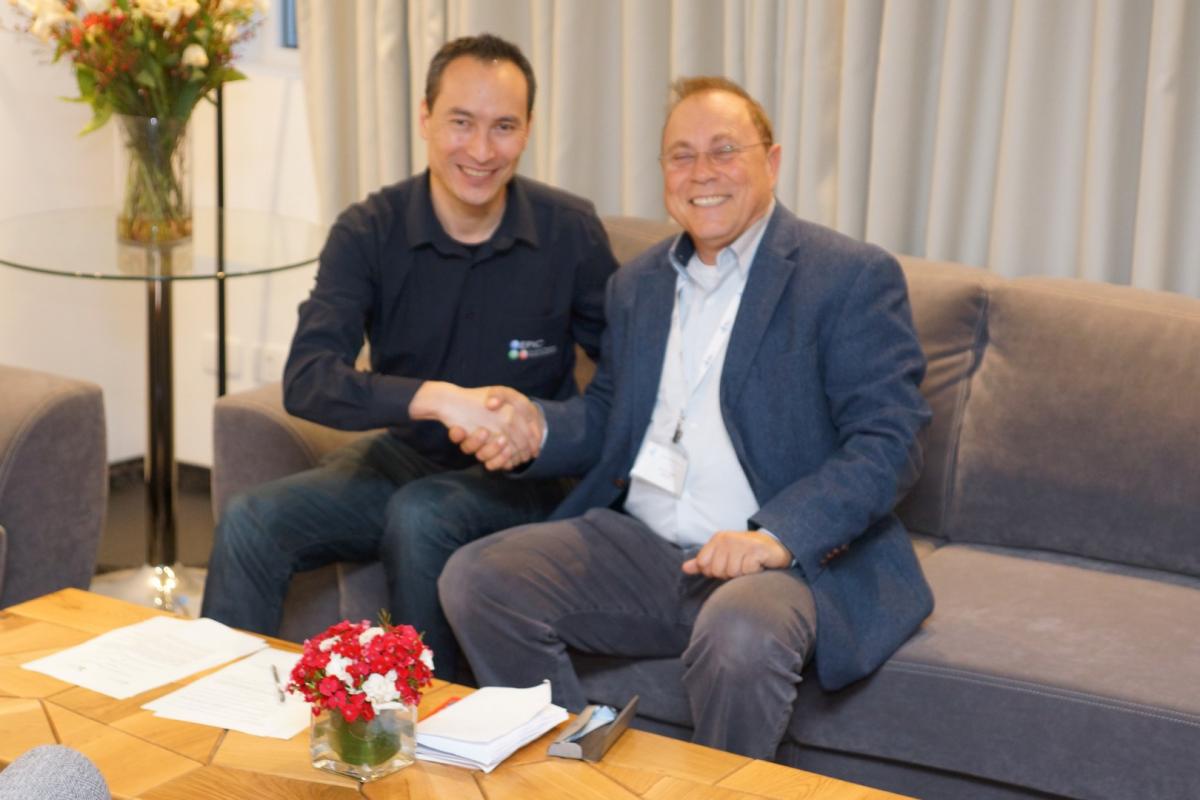 The memorandum of understanding was signed by Carlos Lee, director general of EPIC and Zvi Marom, chairman of IAESI (Credit: EPIC)
'EPIC and IAESI are mutually motivated in cooperative activities involving technological and commercial advancement in the area of photonics,' said Carlos Lee, director general of EPIC. 'The partnership will encourage direct contact and cooperation between the consortiums and its members.'
Lee continued by explaining that the new partnership will also promote the exchange of information and contacts between the two parties, along with the identification of partners for collaborative Horizon 2020 projects, and co-hosted delegation visits for each consortium's commercial trade missions and business events.
The signing of the MoU took place during an EPIC delegation visit to Israel from 26 February to 1 March, where 25 EPIC members met with 40 separate Israeli companies. The event provided an opportunity for EPIC members to experience Israel, learn about its photonics industry, and connect with Israeli decision makers and experts.
The IAESI comprises approximately 300 companies in the fields of electronics, telecommunications, semiconductors, medical devices, IT and software. According to Lee, this complements the interests of the EPIC's own 300 members, who together represent the entire photonics value chain from lighting, photovoltaics, photonics integrated circuits and optical components to lasers, sensors, imaging, displays and optical fibres.
Over the past two years, millions of euros have been invested into Israeli companies such as Lumus ($30 million), Innoviz ($9 million), Deep Optics ($4 million), Corephotonics ($17.8 million) and Optimal+ ($42 Million). 'Israel is home to a dynamic and vibrant photonics industry,' commented Lee.