Industry experts urge lawmakers to reauthorise National Quantum Initiative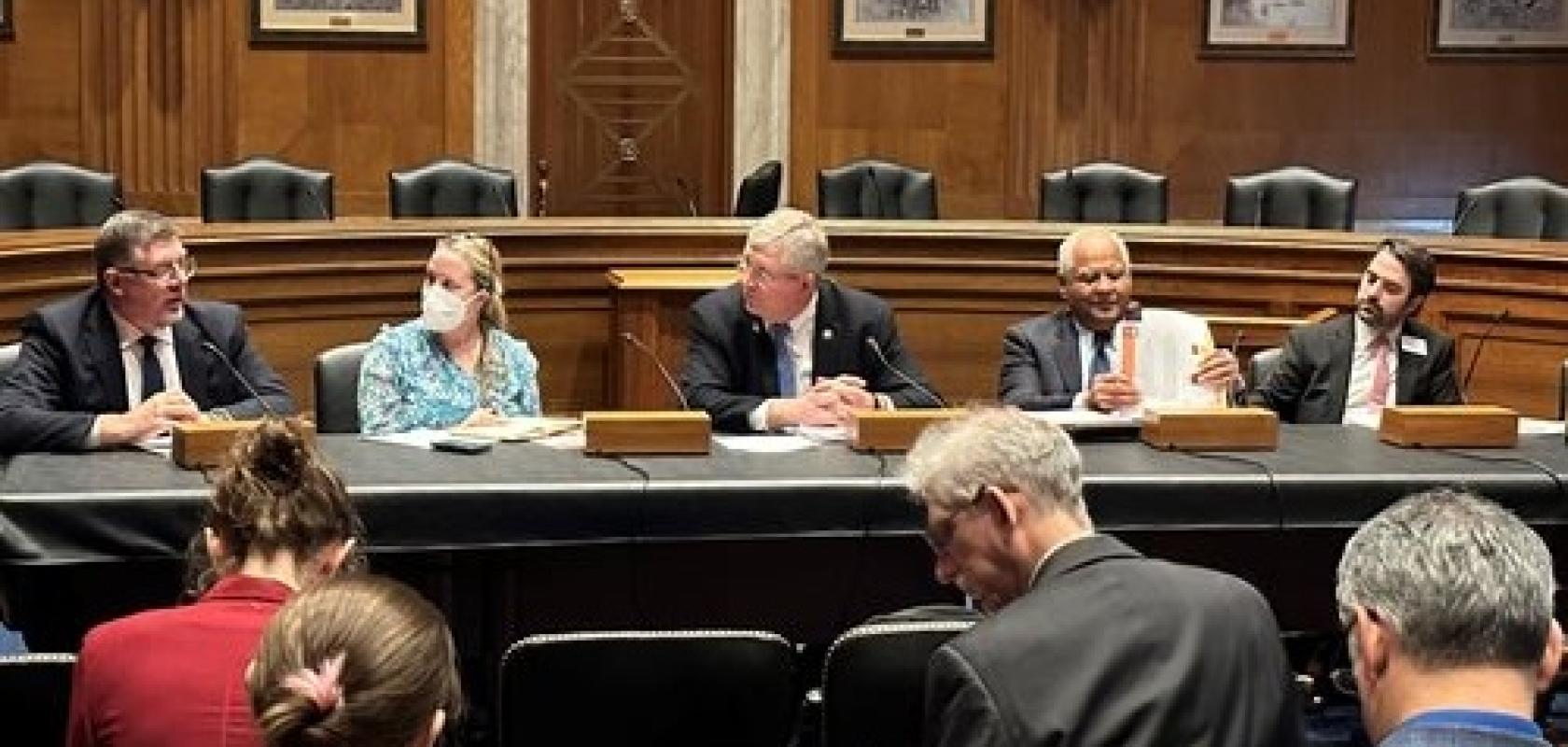 Leading quantum experts called on U.S. lawmakers last week to reauthorise the National Quantum Initiative Act (NQI) at a meeting held by the National Photonics Initiative (NPI). 
The meeting was attended by representatives from industry, academia, and government, including Caltech, Harvard University, Duke Quantum Center, University of Maryland, University of Rochester, Northwestern University, IBM, Intel, Infleqtion, IonQ, Google, MKS Instruments, Applied Energetics, SRI, Toptica USA, and NY Creates. 
The NQI, which was signed into law in 2018, calls for a coordinated Federal programme to accelerate quantum research and development for the economic and national security of the U.S.
It also seeks to promote collaboration between government agencies, industry, and academia to advance quantum research and ensure U.S. leadership in the field. 
In a discussion with members of the House and Senate who are on key scientific committees such as the Senate Committee on Commerce, Science and Transportation and the House Committee on Science, Space and Technology, including House Science Committee Chairman Frank Lucas, advocates appealed for continued support and funding for quantum research.
They explained that funding is necessary to help engineer and industrialise technology such as quantum computers, communications systems, and sensors, which will lay the groundwork for the development of conventional technology and intellectual property needed to bring quantum technology to full fruition.
"Quantum information science and technology is critical to our economic and national security, holding tremendous potential for cybersecurity, medicine, advanced communications, financial services, transportation, and more," said NPI Steering Committee Chairman Ed White. 
"Continuing to fund this important R&D area will ensure that we maintain our lead in the field and address workforce needs in this future industry. The nation that leads in quantum will have a huge advantage in other key emerging fields, including artificial intelligence and synthetic biology."
Per the original NQI Act, a second authorisation is required to continue funding authorisations for the initiative for the next five years.
The NQI Act puts forward a programme to advance quantum development and technology applications that includes establishing a National Quantum Coordination Office in the White House, supporting DOE and QIST research centres and programmes, engaging high-tech companies, and building a stronger workforce pipeline.
To date, the NQI Act has supported the establishment of 13 national quantum research centres and awarded 2,000 QIS R&D grants that engage scientists, engineers, companies, and government-supported Nobel Laureates honoured for quantum studies.