Photonics Leadership Group targets new UK government funding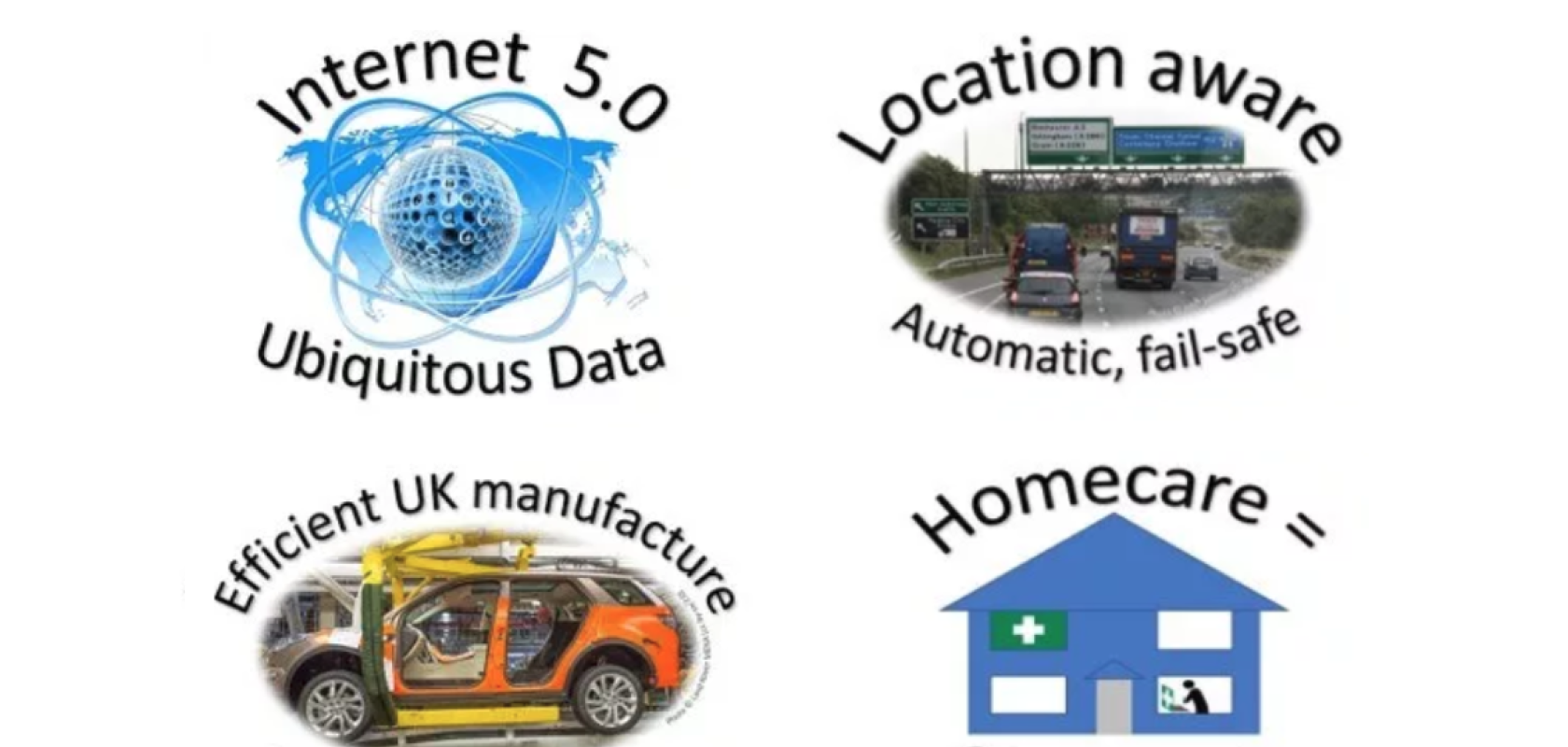 The Photonics Leadership Group, which represents the UK photonics industry, has targeted the UK government's Industrial Strategy Challenge Fund (ISCF) as a key programme to which photonics technology can contribute.
The group met at UK photonics conference Photonex in Coventry on 10 October to discuss the merits of securing ISCF support for key photonics challenges.
The ISCF programme is a multi-million-pound investment by the UK government to bring UK research and business together to meet modern major industrial and societal challenges. It is part of a larger £4.7 billion investment being made by the government into research and development over the course of four years.
Waves one and two of the ISCF programme have already announced support for 15 key industrial challenges in areas such as e-mobility, quantum technologies, autonomous vehicles, healthcare, and robotics. More challenges are expected to be announced in wave three during November, for which the PLG coordinated multiple submissions for earlier this year in response to a call for wave three challenges by the UKRI (UK Research and Innovation). The submissions were oriented to addressing the four grand photonics challenges previously identified by the PLG:
Delivering Internet 5.0, where data delivery is ubiquitous, invisible and instantaneous to all people and all factories, no matter where they are or what they are doing.
Affordable, accurate location information, overcoming security threats and enabling autonomous vehicles with instantaneous awareness of rapidly changing local surroundings.
Enabling UK manufacture of the car of the future, with advanced digital manufacturing using light to process, monitor and control cutting, joining, marking and assembly for lighter weight, safer, more efficient vehicles.
Making home healthcare as effective as hospital care by 2030, by providing simple pre-clinical diagnoses and health screening tools for use in the home and pharmacy, decreasing the load on primary and hospital.
The Photonics Leadership Group consists of more than 60 UK photonics companies, organisations, and universities. It aims to provide expert and informed guidance to the UK government, support agencies, users and developers of photonics technologies, in order to highlight opportunities for maximising the growth and adoption of photonics as a key enabling technology.
Dr John Lincoln, direct of consultancy firm Harlin, and who is also the industrial liason manager of the University of Southampton and University of Sheffield's Future Photonics Research Hub, was reappointed as chief executive of the PLG during the Photonex meeting.
'As an enabling technology, photonics will be vital for making progress in all the identified ISCF challenge areas, either as an embedded technology, or as a high productivity manufacturing process,' the PLG commented in a recent blog post. 'The PLG and photonics community will therefore seek to engage with challenge directors and partners across all ISCF areas to deliver enabling photonics with demonstrable rapid impact helping support all ISCF challenges meet their goals.'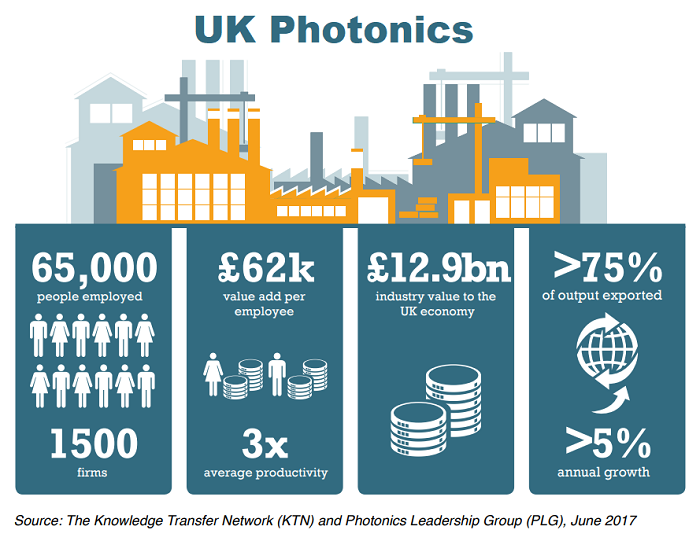 The views of the PLG are increasingly being sought to provide input into policy and strategy at corporate and government level. The group aims to ensure that the photonics industry can continually address user demands, innovation and policy by ensuring that industry and government motivations, insights and interventions are mutually understood. 
'Photonics is vital to meeting the challenges of the 21st century and, with over 30 activity streams over the last 18 months, the PLG recognises the importance of responding rapidly, concisely and accurately to those seeking to understand how photonics can help meet those challenges,' the group said in another blog post.
To sustain this activity level, the group voted at its meeting in June 2018 to seek voluntary financial contributions from regular participants, and confirmed at the latest meeting during Photonex that invoices for this will be distributed shortly.
Also at the latest meeting in Coventry, the group voted that a vice chair-person and treasurer should be elected for the PLG in response to the significant increase in requests to the group for comment and input from the government, agencies and vertical markets. The new positions will ensure full succession planning in the PLG and will maintain full oversight now that the group is asking for financial contributions to sustain its activity level. Nominations for vice-chair will be sought from senior representatives of UK photonics manufacturing or photonics integrating companies.
Nominations for the two new posts, as well as for the post of chair-person, will open in advance of the next PLG meeting scheduled for February 2019, and will be voted on in that meeting.