Laser World of Photonics reaches record numbers
This year's Laser World of Photonics trade fair in Munich played host to a record 1,293 exhibitors and over 32,000 trade visitors from 90 countries, which equates to an increase of 5.4 per cent on the previous event.
800 of the 1,293 exhibitors and 60 per cent of the visitors and Congress participants travelled to the fair from outside Germany. Outside of Germany, the top visitor countries were - in order - France, UK, Japan, Switzerland and the USA.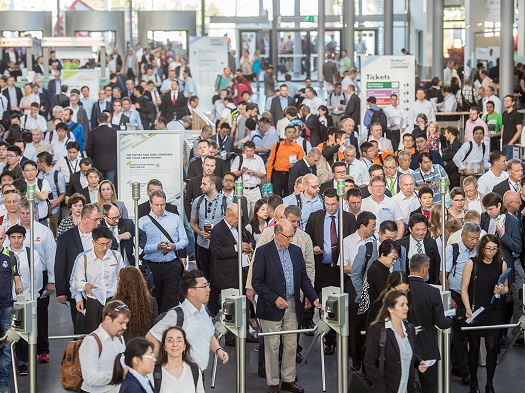 This year's Laser World of Photonics played host to a record 1,293 exhibitors and over 32,000 trade visitors from 90 countries. (Credit: Messe München)
In particular, the sensors exhibition area grew significantly, according to the show's organisers, Messe München, demonstrating that photonics, together with camera systems and contactless optical measuring technology, underpins tomorrow's production processes. Dr Peter Leibinger, deputy CEO of Trumpf, accords sensors a critical position as regards Industry 4.0, namely as the 'link between the factory, IT, the Cloud and the supplier.'
For the first time ever, the Make Light Makeathon took place in collaboration with the German Federal Ministry of Education and Research's Make Light initiative. Within just 24 hours, 79 students and young engineers developed hardware prototypes for a range of applications. One such prototype, named 'Smog Dog', was designed to be the size of a robotic lawnmower, and is capable of locating air pollution or the smell of burning using its optical sensing system. The aim of the Make Light initiative is to make photonics accessible to talented young people, reaching out in particular to those interested in working with technology who have not previously considered photonics. The Start-Up World and Photonics Awards also took place during the show, offering the industry's young talent a major platform to present their concepts and ideas.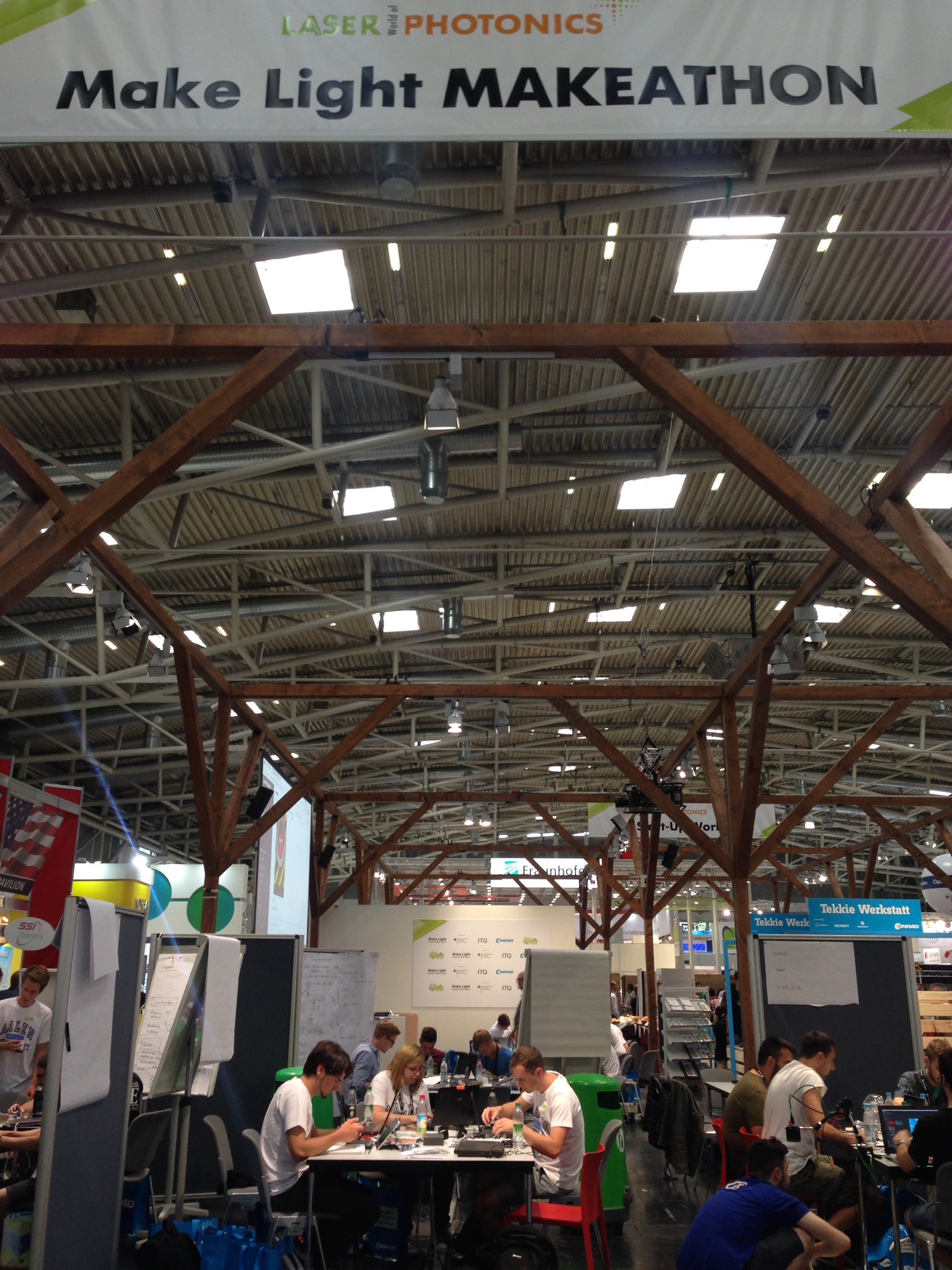 The Make Light Makeathon featured students and engineers developing hardware prototypes over 24 hours.
This year was also the first time that visitors could explore the event in a new format via guided tours, giving them the chance to learn the latest and future trends in the industry in a structured way. The 'laser technology for e-mobility' tour proved especially popular, as did the special show 'Photons in Production', which featured live demonstrations such as the welding of high-strength steel.
See all of our Laser World of Photonics coverage here.