Fusion and quantum computing: What to expect at Laser Munich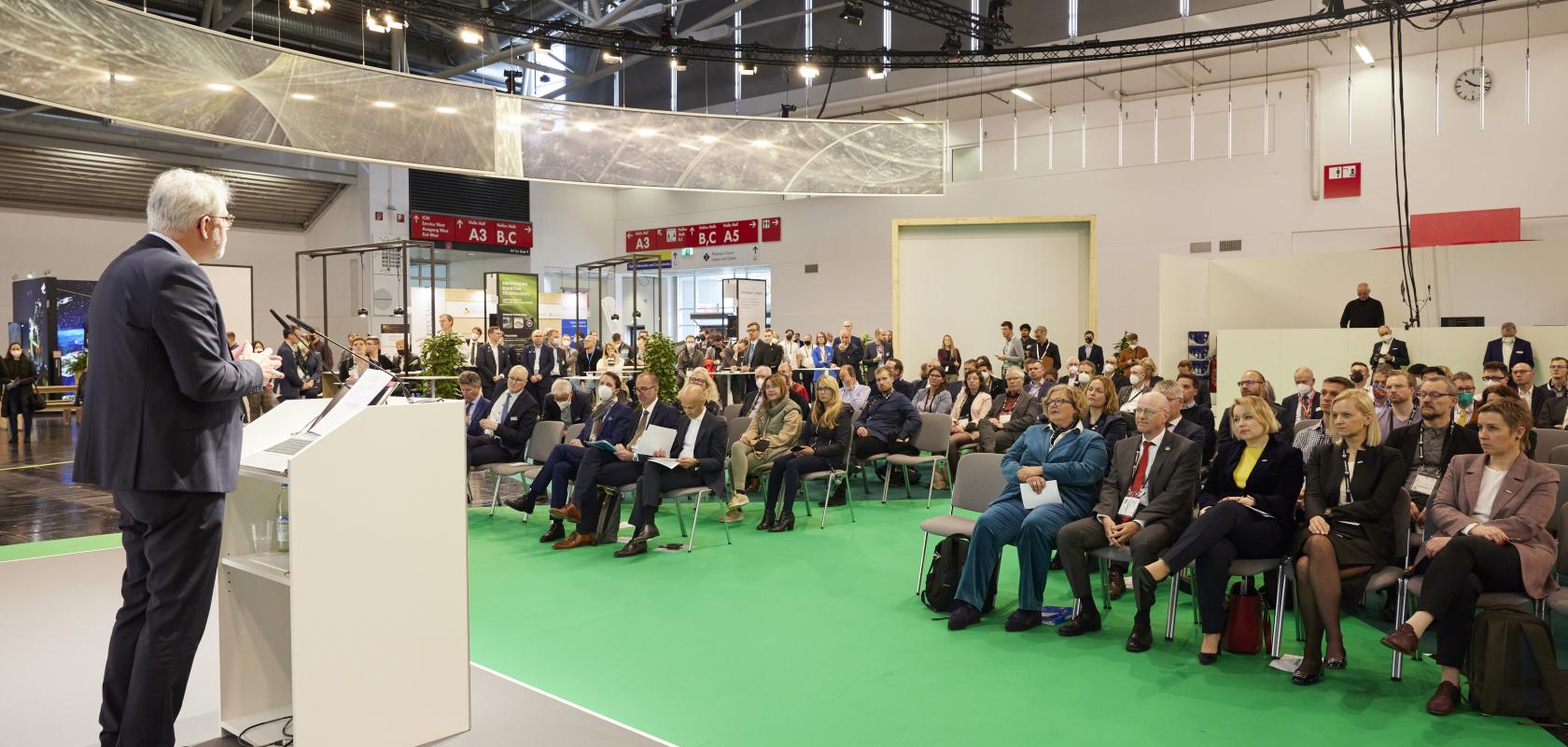 This year's Laser World of Photonics (LWoP) trade fair will host a discussion on a "groundbreaking" laser-ignited fusion experiment, Messe München has announced. 
Celebrating 50 years since the first Laser 73 trade fair, which saw just 100 exhibitors, the upcoming LWoP event is expected to attract over 30,000 visitors and 1,300 exhibitors at the Munich Trade Fair Center in Germany. 
Together with the World of Photonics Congress, the event will showcase the latest industry trends such as e-mobility, artificial intelligence, and medical engineering. 
This year, the congress will hear a talk from Professor Constantin Haefner, director of the Fraunhofer Institute for Laser Technology (ILT) and Dr Tammy Ma about an experiment conducted at the National Ignition Facility (NIF) that successfully ignited a fusion reaction using lasers. 
"In December last year, the NIF achieved a groundbreaking scientific milestone by drawing more energy from a laser drive fusion reaction than the lasers used to ignite it. This demonstrated that fusion with lasers is possible," Haefner said at a press event hosted by Messe München yesterday. "We will talk about what happened in the experiment and what needs to be developed going forward."
He added: "Fusion could be the ultimate energy source of the future. The stakes are high, the risks are high too, but the return on investment could be huge. It's an exciting time for the industry."
Prominent figures such as Donna Strickland, the Nobel Prize winner for physics in 2018, will also speak at the congress.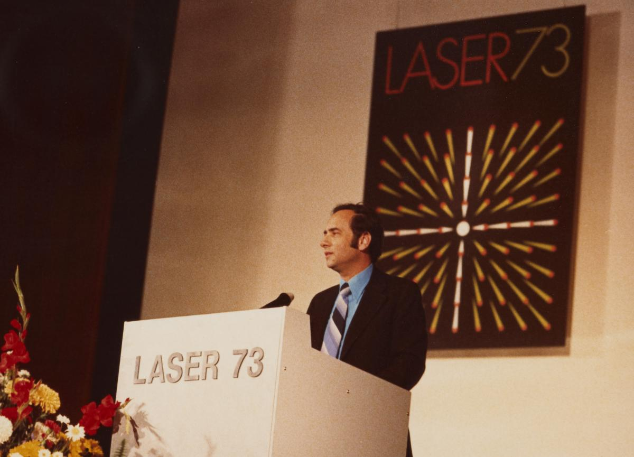 The first Laser 73 trade fair saw just 100 exhibitors. (Image: Messe München)
Alongside the congress, World of Quantum – a dedicated trade fair for the quantum community – will appear again at LWoP this year. For the first time, however, it will be hosted in tandem with Automatica, an international exhibition for smart automation and robotics. 
World of Quantum will feature a discussion hosted by the industry consortium QUTAC, focusing on the importance of industrialising quantum computing in Germany, which will include speakers from German politics, as well as quantum companies, research institutions, and start-ups. 
Visitors to LWoP this year will also find workshops, guided tours, special shows, a career centre, and the innovation award ceremony – hosted by Europa Science, the publisher of Electro Optics. 
LWoP will take place from 27 to 30 June alongside the World of Photonics Congress, which runs from 25 to 30 June.
By Ben Townsend