Luxexcel raises $10 million to commercialise opthalmic 3D printer
Luxexcel, a company renowned for being the only firm capable of 3D printing ophthalmic lenses, has received equity funding totalling $10 million from financial and strategic investors. The funding will allow the company to scale up production and bring its additive manufacturing platform to the ophthalmic market later this year.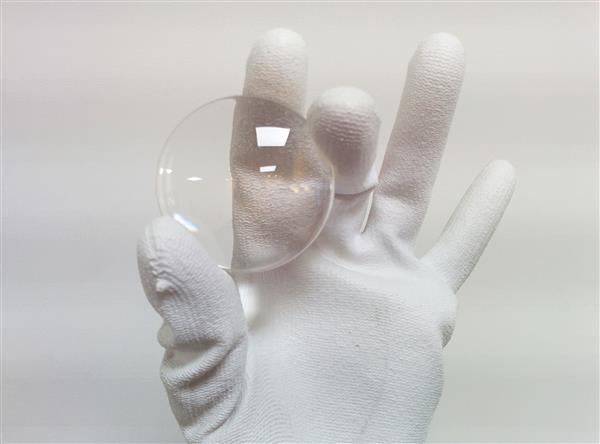 3D-printed optics are light-weight, cheaper and easier to produce than their glass counterparts (credit: Luxexcel)
The platform, consiting of 3D-printers, lens-design software and workflow integration tools, was successfully introduced at Vision Expo East 2017 in New York at the start of April. Lenses produced using the platform are compatible with industry coatings and customary processes like edging and framing. The company is currently preparing to ship the technology on a global scale to ophthalmic labs in the second half of 2017. 
3D-printed optics are light-weight, cheaper and easier to produce than their glass counterparts. The nature of additive manufacturing also enables the production of smaller, more complex optical components than those possible with conventional optical manufacturing processes.
'Ever since our focus on 3D printing of ophthalmic lenses we have experienced an exponentially increasing interest and market pull both from the ophthalmic market as well as related industries such as virtual and augmented reality,' commented Hans Streng, CEO of Luxexcel.
According to Streng, Luxexcel's cooperation with KLA-Tencor, a firm with a large amounts of experience in the semiconductor-tooling industry, gives a major boost to Luxexcel's smart-glasses roadmap. 'We are now ready to scale up, deliver and disrupt…exciting times,' he concluded.
American firm KLA-Tencor Corporation, Dutch firm SET Ventures, Germany-based Munich Venture Partners and the Flemish regional investment fund PMV provided the funding.
Commenting on the recieved equity, Streng said: 'This investment by a group of renowned investors combined with the strategic cooperation with KLA-Tencor is of key importance to our business development. It enables us to bring high quality industrial 3D printers to the ophthalmic market and it shows great confidence in our business strategy.'