New blue laser modules to enable compact welding solutions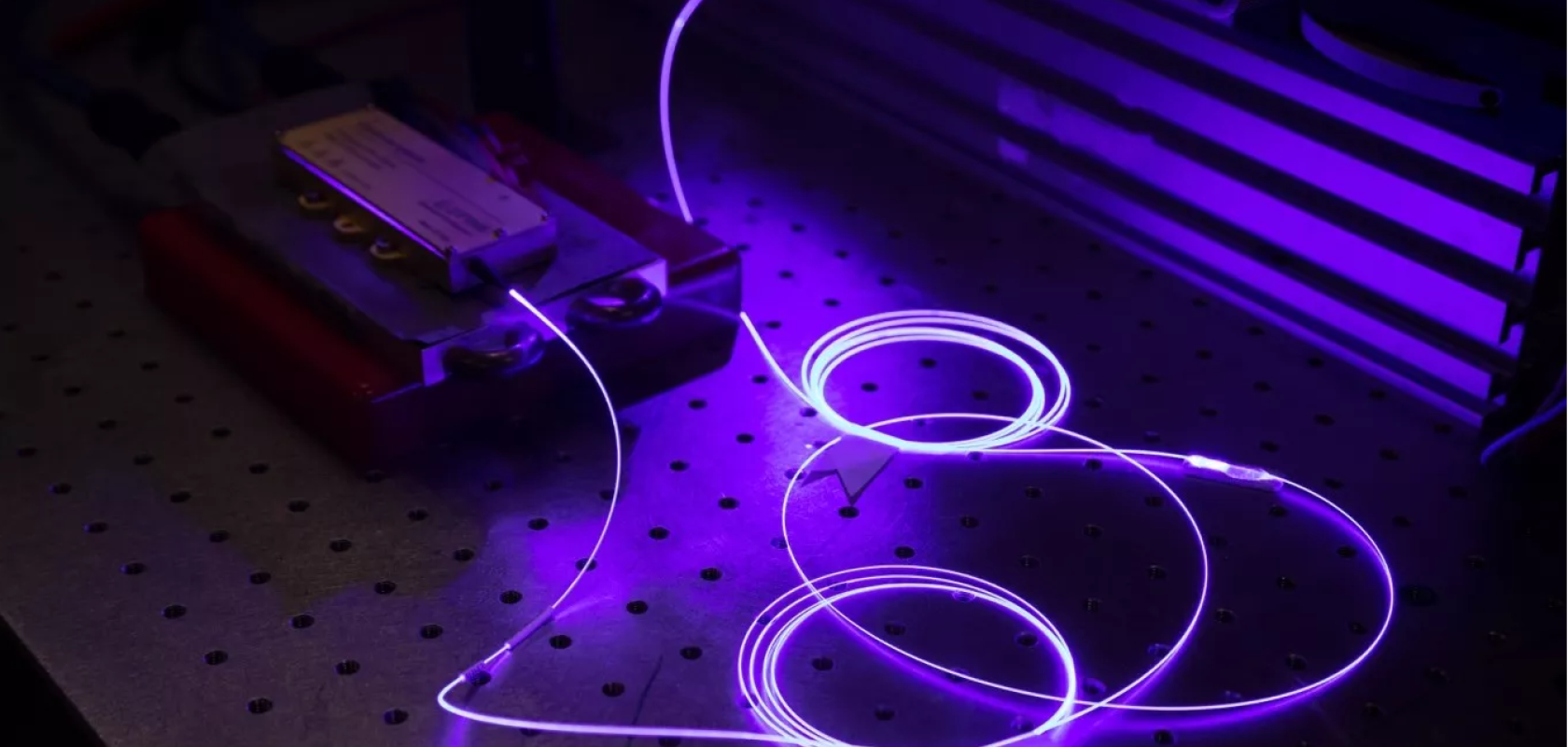 Convergent Photonics is developing highly efficient and extremely compact multi-emitter blue laser modules for high-power industrial applications.
The modules, which are being developed using a new chip-on-submount (CoS) package for 445nm laser diodes from Ams Osram, could be used to create more compact welding solutions.
The CoS-packaged laser diodes offer a compact alternative to the common  transistor-outline-can (TO-can) package currently used for many optical components. 
Several CoS lasers can be combined in one module to save space. For this, micro-optic lenses are mounted adjacent to the laser facet, which enables the coupling of the single lasers into optical fibre, thus giving much more precise control of beam shape and size. This compact modular design also enables better thermal management than systems based on lasers in the TO-can format.
Ams Osram supplies blue CoS lasers in two versions, both of which have a power output of 5W: the 1.0mm x 1.3mm x 0.2mm PLPCOS 450D, and the 4.0mm x 3.0mm x 0.3mm PLPCOS 450E, which is mounted on a thermally efficient direct bonded copper substrate.
Coupled to 100µm optical fibre with optical power output of up to 100W, the Convergent Photonics multi-emitter laser modules can be combined to further scale up power, providing a very compact solution for welding equipment.
For medical applications, the same technology – also combining multiple blue CoS lasers from Ams Osram – can be integrated with control electronics to provide a very compact stand-alone source. Moreover, by combining it with different wavelengths, Convergent Photonics will be able to provide a family of hybrid multi-wavelength sources, all packaged in a single compact module, for use in advanced surgical equipment.
"Conventional package styles for blue laser diodes limited our scope to incorporate blue light into our portfolio of compact, efficient laser modules," said Roberto Paoletti, Director of Diode Fab at Convergent Photonics. "With Ams Osram's development of a CoS blue laser, we now have a building block which can be scaled up to support high-power applications in a very compact assembly. Now we can incorporate blue laser emission in modules which match the excellent size, weight and power characteristics of our existing products in the visible and infrared portions of the spectrum."