Photoacoustic imaging to hit $240m in 2022 with move into clinic
The photoacoustic imaging (PAI) market is expected to reach $240 million in 2022, driven by its translation into clinical applications, new analysis suggests. According to the report by research firms Tematys and Laser and Medical Devices Consulting (LMDC), the clinical segment will go on to represent the largest sector of the overall PAI biomedical and medical market.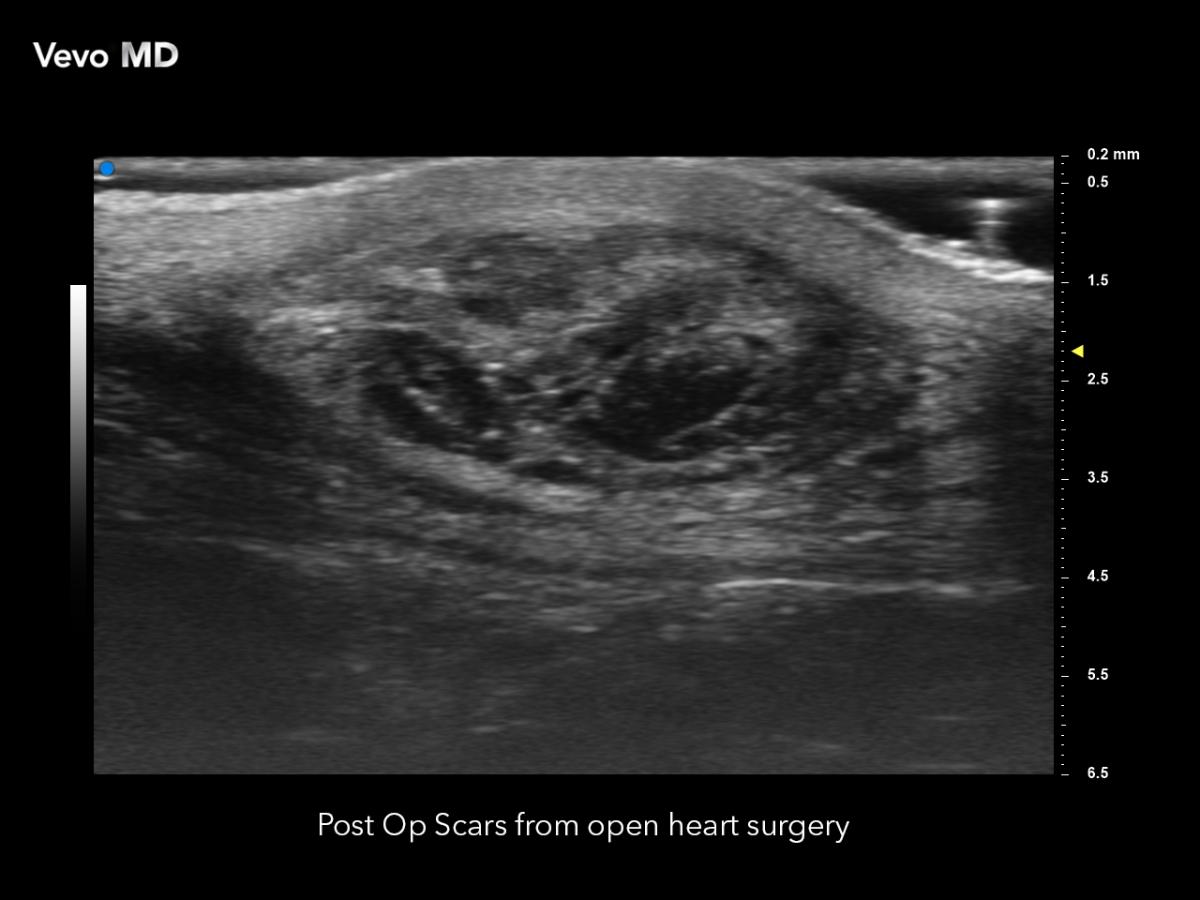 Photoacoustic scan of post-op scars from open heart surgery using Fujifilm VisualSonics' Vevo MD. Credit: Fujifilm VisualSonics
Since the first images were obtained in 2000, photoacoustic imaging (PAI) has garnered an increasing amount of interest for biomedical and medical applications. The first uses were found in research and development, and many proofs of concept for in vitro and in vivo diagnostics and monitoring have been established. 
Currently, PAI is spreading into biomedical and medical markets, with the three main segments being: pre-clinical (drug efficiency monitoring on small animal); analytics (microscopy, flow cytometry for in vitro diagnosis); and clinical (early stage diagnosis).
In 2016, with the technique still being limited to the pre-clinical and analytical stages, the total PAI biomedical and medical market was worth $35 million. However, this is expected to grow dramatically starting from 2018, as the first systems start being approved for clinical use and released into the market, Tematys' research suggests.
Within the next four to five years, the clinical market is expected to become the largest segment of the PAI biomedical and medical market, ahead of pre-clinical applications.
The main applications that will benefit from PAI clinical products are cancer diagnostics, cardiovascular diseases, dermatology, brain imaging, therapy monitoring and drug developments. 
In its report, Tematys lists four ways in which PAI will be adopted in clinics: handheld devices for point-of-care applications like dermatology or oncology diagnosis at the doctor's office; endoscopes integrating PAI for cardio-vascular imaging inside arteries; photoacoustic computed tomography systems for 3D imaging of organs; and PAI integration into a microscope for in vitro or ex vivo diagnosis.
However, because of the challenge of clinicians being reluctant to adopt a brand-new technique, Tematys expects the first clinical devices to be systems combining PAI with ultrasonography, a well-established imaging method. 
The market research firm also noted that clinical adoption will be boosted by the growing number of companies – from startups to large firms like Fujifilm or Canon – that are investing in this technology.