Physik Instrumente acquires ACS Motion Control
Physik Instrumente (PI), a provider of motion control and nanopositioning systems, has acquired ACS Motion Control, an Israeli developer and manufacturer of high-end controllers and drives for multi-axis systems.
ACS is known worldwide for its advanced modular systems that can manage up to 64 fully synchronised axes, which PI's says will complement its standalone controllers to provide extended flexibility for more complex applications.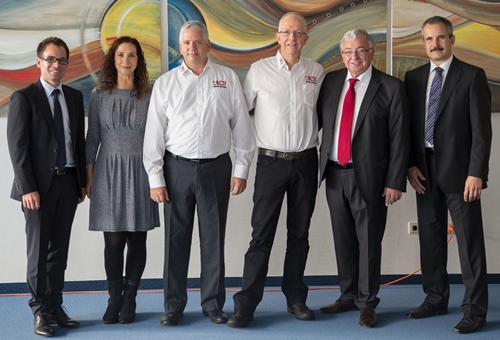 PI specialises in precision nanopositioning technology, with an accompanying portfolio of micropositioning products. In recent years, the company's technology-led approach has seen it extend its product range to include linear motors and air bearing technology, opening up new opportunities for growth. With the acquisition of ACS Motion Control, PI is ideally positioned to build on these advances, offering sophisticated controller technology to perfectly synchronise the motion between individual axes – a critical action that must be coordinated with other processes in real time for optimal efficiency and productivity. 
The combination of PI's expertise in the manufacture of precision mechanical systems, and high performance EtherCAT-based controllers and multi-axis drivers from ACS, will enable the delivery of complete customised solutions that can be conveniently integrated into a wide variety of automation applications. Customers will also benefit from convenient, in-depth discussion of their project and provision of all their needs – including hardware, cabling, integrated motion control and metrology – via a single point of contact, backed by excellent support from experts in the field.  
Kevin Grimley, Managing Director of PI UK, said: 'The acquisition of ACS builds on PI's expertise, complementing its product portfolio to enable the company to provide complete, often complex, customised systems, and eliminating many of the difficulties associated with using components from multiple suppliers.'