Survey shows women discouraged from tech careers
A survey involving 80 women working in technology has found that almost half were actively discouraged from starting a career in tech.
The study, conducted by UK technology training firm QA, also highlighted that 76 per cent of the women surveyed did not view technology as an attractive career path at school but almost 100 per cent of them have enjoyed their career so far.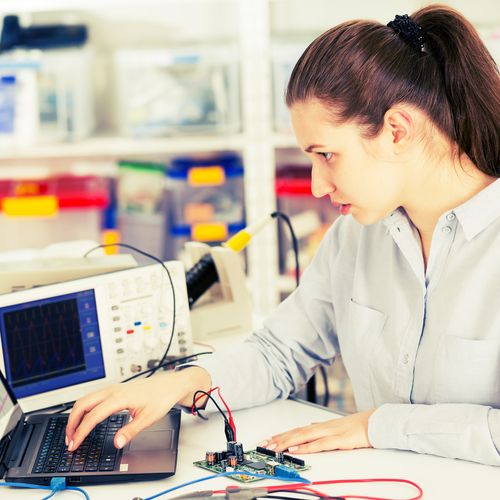 Women represent just 17 per cent of all technology roles within the UK1, a figure that has remained flat for the past few years. According to QA, this demonstrates that there has been no significant improvement on gender imbalance within the technology sector.
'If the influencers are dissuading young women from a tech career, this gender disparity will only continue, without action being taken,' QA said in a press release.
QA's research showed that in order to improve the ratio of women in tech, those surveyed recommended that the industry needs more role models (80 per cent), more tech careers education in schools (79 per cent), and more help from industry (65 per cent), and government (36 per cent), with others asking the TV and film industry to portray gender equality in technology.
'It is shocking that nearly 80 per cent… of women within the sample were actively discouraged from starting a tech career, by people that they trust. Luckily, these ones made it through into the industry, but there will be many who haven't and are missing out,' said Bill Walker, CTO at QA.
'Unless action is taken to change the perceptions of technology, improvements in gender disparity won't be made. Of the women in our sample 76% didn't see technology as an attractive career path at school, but almost 100 per cent of them have enjoyed an exciting career in tech with the best aspects being; always learning more, working on tech that helps people's lives, it's exciting, good salary and flexible. Girls and women and their influencers need to know this; in order to advise them appropriately.'
To mark International Women's Day on 8 March, QA has released a short film featuring women from across the technology industry, which the company hopes will inspire women to take advantage of the technology career development programmes and job opportunities that are available to both men and women across the UK.
Last month, one of QA's female apprentices stood up alongside Sir Vince Cable to raise awareness of women in tech and showcase her contribution to the tech industry.
Sir Vince Cable said at the event: 'Great event on digital skills from the BCS, especially seeing how a young woman technology apprentice, QA's Satveer Kaur-Singh, has added considerable value to her employer and is thriving in a technology position. I completely support those who are proactively promoting technology apprenticeships to diverse audiences. Post-Brexit Britain faces a chronic digital skill shortage. Gender diversity and inclusion should be high-priority to the ongoing strategy to recruit apprentices to enable the UK to bridge the skills gap effectively.' 
1BCS/Tech Partnership Women in IT survey, 2016, available upon request.