Pyreos wins £1m grant to advance thin-film pyroelectric sensor technology
Edinburgh-based Pyreos has been awarded a grant of almost £1m to help drive forward the next generation of its thin-film pyroelectric infrared sensors.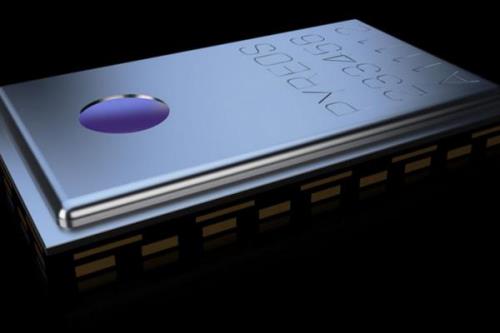 The company, spun out from Siemens in 2007, has received the £950,000 award from the UK's innovation agency, Innovate UK. The grant will be used as part of a joint project with nanotechnology researchers at Imperial College in London, with the aim of further enhancing the capabilities of ultra-sensitive PZT materials used in the production of pyroelectric thin films.
The award confirms UK recognition of the importance of PZT materials.
Pyreos, which is based at the Scottish Microelectronics Centre at the University of Edinburgh's Kings Buildings campus, is one of the only suppliers of thin-film pyroelectric sensors, which are used in a variety of industrial and consumer products, such as: devices that detect flames or analyse gases; spectrometers that inspect foodstuffs, engine oils and blood; and switches and other electronics that detect gestures and presence.
The aim of the project is to advance the general understanding and technology surrounding thin film pyroelectric oxides, piezoelectric and ferroelectric oxides, with a view to further enhancing product uniformity, repeatability and stability. It also aims to develop new process control and monitoring capabilities in order to pave the way for establishing the next volume manufacturing level.
The award comes after Pyreos secured £1.8m of funding last year from new and existing shareholders to help expand the business. That followed a £2.5m funding package from investors in 2015.
The project combines Imperial College's expertise in thin film deposition control, characterisation and analysis, with Pyreos' skill in sensor development. A third partner, an Oxford-based SME, which specialises in the manufacture of highly customisable advanced modular sputtering (PVD) equipment, is also involved.
Dr John Phair, chief technical officer of Pyreos, said: 'The purpose of the project is to advance state-of-the-art techniques of depositing thin film pyroelectric oxides and piezoelectric and ferroelectric oxides generally, in order to obtain thin films with enhanced performance characteristics, substantially improved uniformity, repeatability and stability for volume manufacturing compared to what is available today.
'This project is vital for maintaining a strong Scotland and UK presence in the growing area of MEMS sensors for a high tech based economy.'
Innovate UK is sponsored by the Department of Business, Energy and Industrial Strategy. It works with people, companies and partner organisations to find and drive the science and technology innovations that will grow the UK economy.
Imperial College London is world-renowned for its nanoscience and nanotechnology research. The Thin Film Technology Lab provides facilities for nano-scale thin film deposition, device patterning and electrical characterisation.