Toptica Photonics acquires French fibre laser maker Azurlight Systems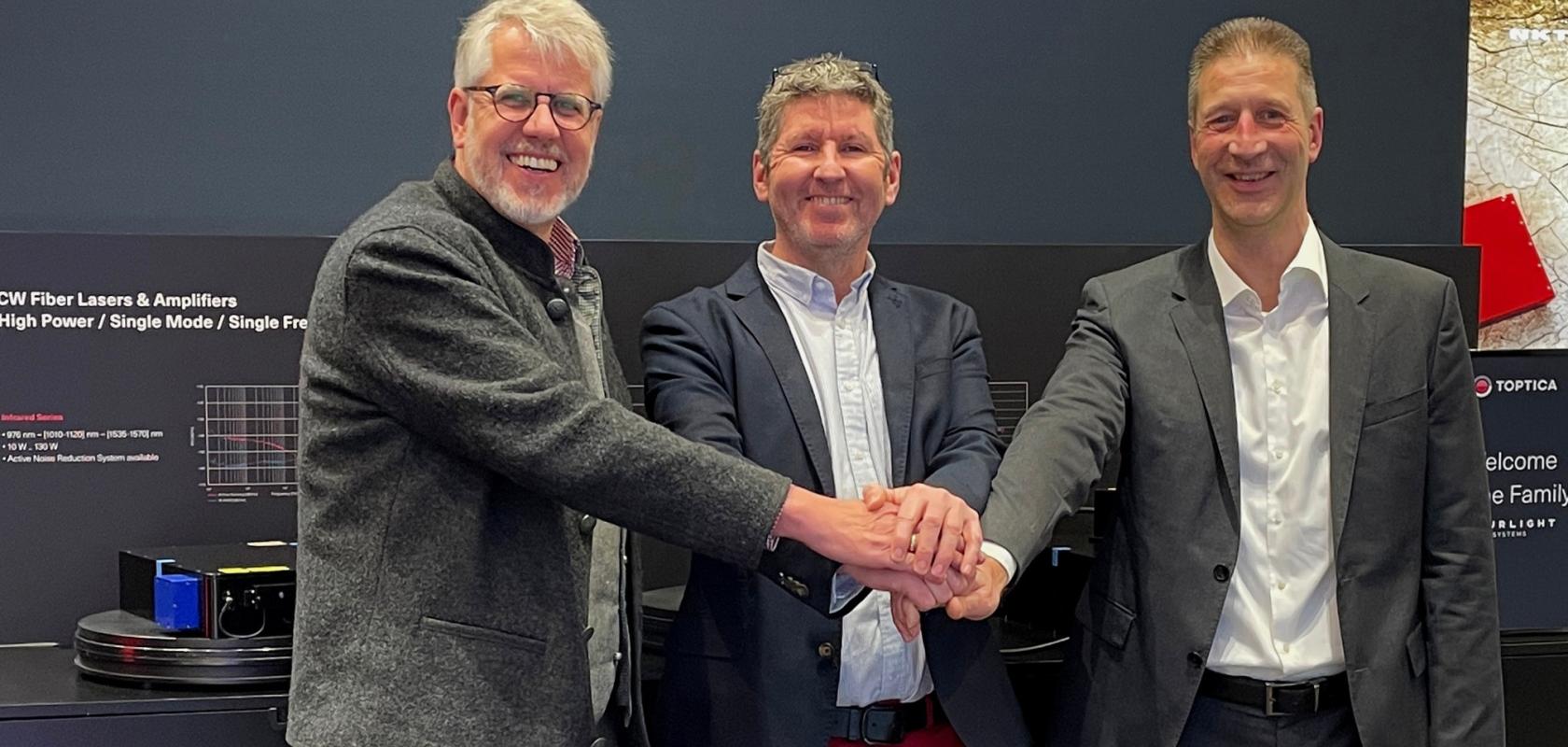 Toptica Photonics, the German laser manufacturer, has acquired French fibre laser technology company, Azurlight Systems.  
Toptica signed a purchase agreement for the majority of Azurlight's shares on 22 December, 2022. The purchase price has not been disclosed and the deal is still subject to approval by the French government under foreign direct investment rules.
Under the deal, Azurlight will change its name to Toptica Photonics SAS and become the French hub of the Toptica brand. Based in Pessac near Bordeaux, Azurlight manufactures CW fibre lasers and amplifiers in infrared and visible wavelengths.
Toptica hopes the combination of tunable diode lasers, frequency conversion technology and high-power amplifiers will serve customers in the markets of quantum technologies, biophotonics, and industrial metrology and help to establish a stronger European position in these upcoming markets.
Dr Nicholas Traynor, the founder and CEO of Azurlight, will become president of Toptica Photonics SAS. Traynor said: "We are proud to join the Toptica group and excited about the opportunities this offers for the next stage in our development. Putting together the proven technologies of narrow band and tunable diode lasers with our lowest-noise fibre amplifiers will be mutually beneficial for the product families of both companies. Together with the existing global sales and service network of Toptica, we will be able to serve customers' needs in quantum technology markets and beyond.."
Dr Wilhelm Kaenders, Toptica founder and member of the executive board, added: "We are very pleased to welcome Azurlight Systems under the Toptica brand, adding best-in-class fibre lasers and amplifiers to our product portfolio. We envisage further strengthening of fibre laser development in France and strong common product development including our subsidiaries in the US and Germany. This will grow our offering for industry and scientific research, especially in the growing markets of quantum computing and biophotonics and industrial metrology."
Toptica is currently exhibiting its lasers for quantum applications and biotechnology at Photonics West.