Two prototype PIC packaging platforms launched by EU pilot line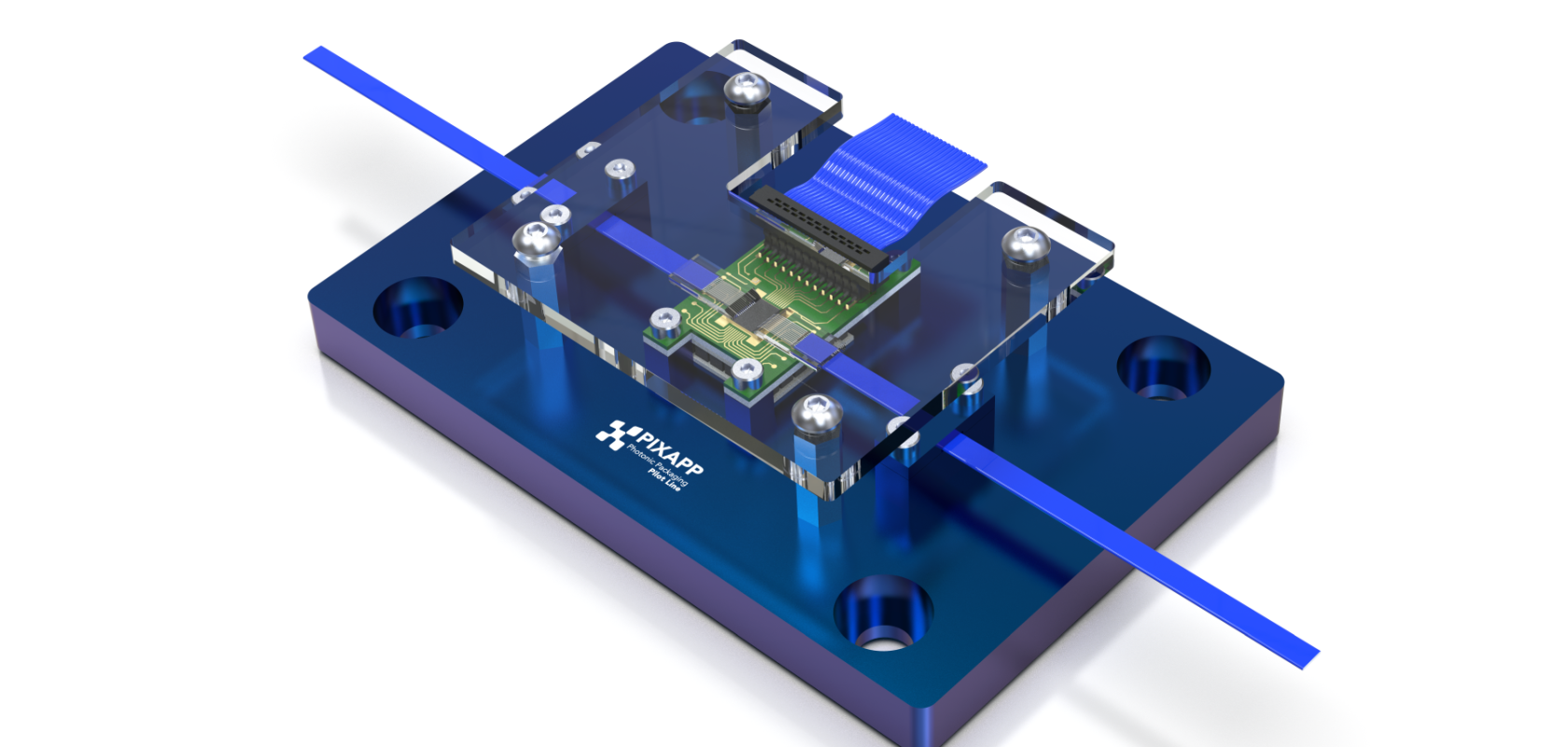 Pixapp, the EU-funded photonic integrated circuit (PIC) assembly and packaging pilot line, has introduced two new prototype packaging platforms to enable the early-stage testing and evaluation of integrated photonic devices.
The Pixapp grating-coupler-based generic packages (Pixapp-GCP-10 and Pixapp-GCP-100) are now available to users that need fast and cost-effective PIC packages with 10s to 100s of electrical connections.
'Off-the-shelf' designs are available in volumes from 5 to 1,000 units for rapid prototyping using the Pixapp-GCP-10 design. For PICs with larger electrical and optical connections, the more flexible Pixapp-GCP-100 design is available.
These prototype packages add to Pixapp's established advanced photonic packaging services, helping users speed-up the development of their new photonic-based products. The prototype packages offered are based on Pixapp's standardised packaging building blocks, including standardised optical and electrical interconnects, thermal and mechanical components.
Since 2017, Pixapp has led and coordinated efforts with Europe's leading photonics research institutes and companies to standardise advanced packaging processes and coordinate the manufacturing supply chain, working with design houses, device foundries, companies providing packaging components and services, and manufacturers of automated packaging equipment.
'We are excited about the launch of these new standard prototype packages that support companies in the early stage of product development and evaluation. We believe these packages will benefit users across many application areas, including optical communications, medical devices and other emerging industrial markets,' said Peter O'Brien, director of the Pixapp pilot line.
Peter O'Brien, Pixapp director, talks about the new prototypes
Pixapp provides companies with standardised packaging solutions for prototyping and pilot-scale production. The pilot line offers a comprehensive building block menu to its users including optical and electrical packaging, thermal control and a variety of mechanical assemblies. It supports the growing demand for PIC-based products by developing standardised packaging processes and by helping to establish a more integrated manufacturing supply chain. A key focus is to establish a set of packaging design rules and process design kits, providing users with easy access to well-defined and qualified advanced packaging technologies.