UK's Heathrow airport deploys robots and handrail devices for UV disinfection
The UK's largest airport, Heathrow, has starting using UV handrail technology and UV-equipped robots to disinfect surfaces in frequently-used areas. 
The news follows the Government's launch of air bridges that will allow Brits to travel to certain destinations this summer.
The UK's only hub airport will use UV robots at night to kill viruses and bacteria, and the UV handrail technology is being fitted to escalators to ensure continuous disinfection of the moving handrails.
In addition, self-cleaning wraps, coated with anti-viral material, are being fitted to security trays, lift buttons, trolley and door handles.
Heathrow is re-training 100 colleagues to serve as 'hygiene technicians' who thoroughly disinfect the airport and answer passenger queries on the methods being used. These technicians will continuously monitor the effectiveness of these new technologies and help to inform plans to roll these projects out across the entire airport.
Heathrow reviewed every step of the passenger journey to identify key touchpoints where anti-viral technologies would have the most impact. Heathrow CEO, John Holland Kaye, said: 'We have reviewed the entire Heathrow airport experience to ensure that our passengers and colleagues are kept safe as travel resumes to "Green" and "Amber" countries.'
The temperature testing technology launched in May continues to perform well in a live operational environment, with the potential to quickly and seamlessly screen passengers with minimal impact to the passenger journey. The airport is ongoing talks with Government on next steps.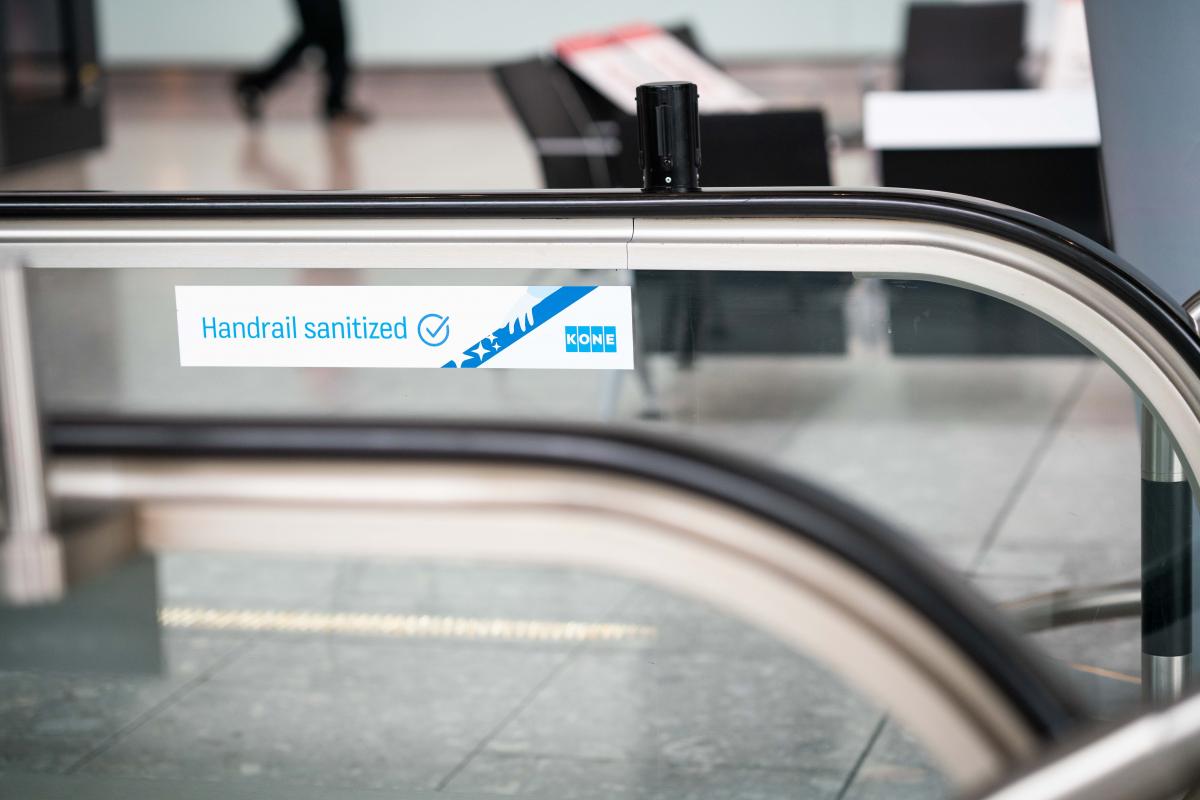 UV device fitted to an escalator