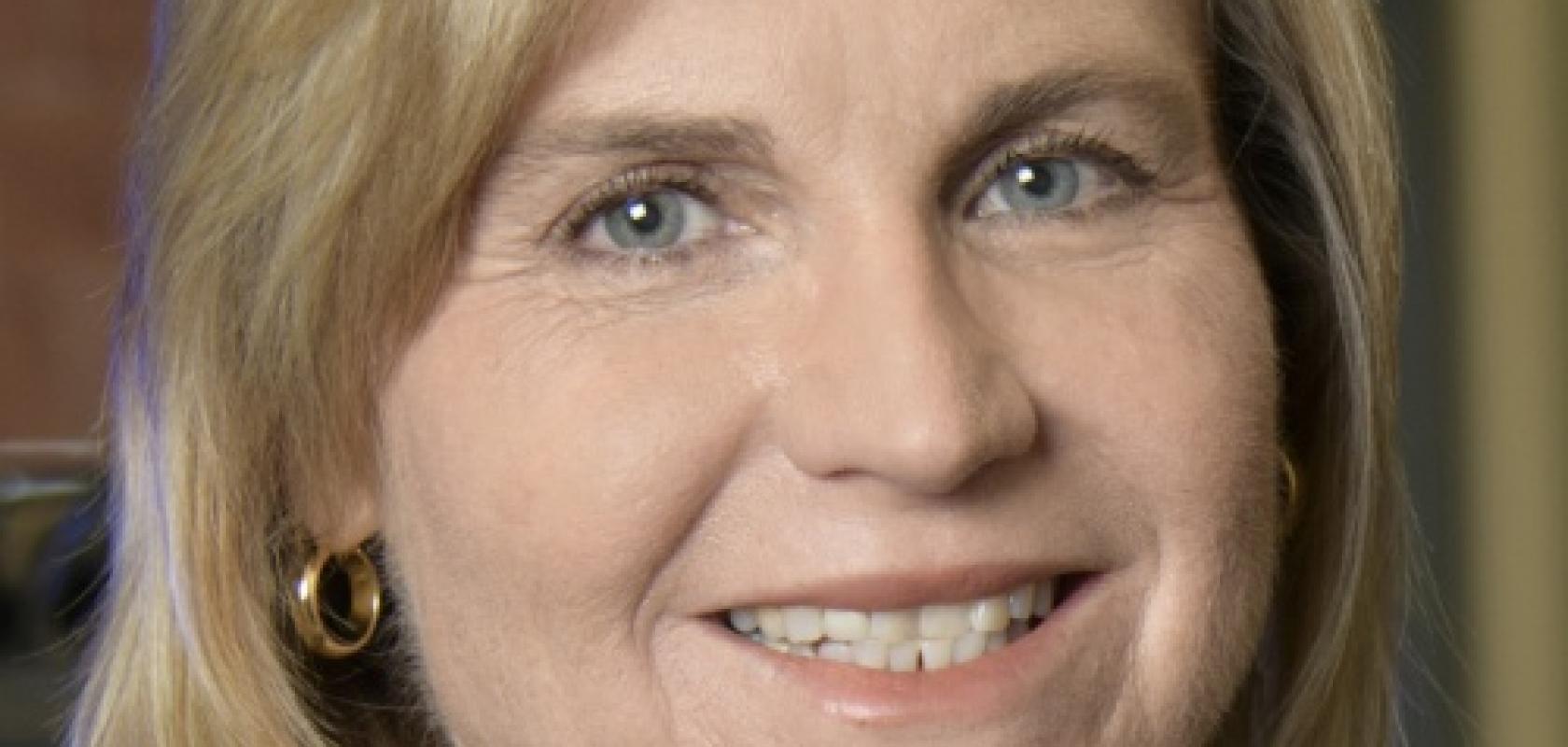 Better, cheaper, smaller are just some of Prof Jennifer Kehlet Barton's watchwords for how complex optical imaging methods, such as multiphoton microscopy, can be brought into the clinic. 
Barton, who serves as the SPIE president-elect in 2023, develops miniature endoscopes that combine multiple optical imaging techniques, particularly optical coherence tomography and fluorescence spectroscopy. She has spent years developing a device small enough to image the fallopian tubes and search for signs of early-stage cancer. The imaging device was used in a pilot human trial in early 2022.
"Advances in compact femtosecond fibre lasers, fibre-optic components, lower-cost sensors, and additive manufacturing have enabled engineers to take high-performance optical imaging systems from delicate, large and expensive laboratory-based equipment to robust, compact, and increasingly lower-cost tools suitable for clinical use," said Barton.
Cost will continue to be a challenging factor in medical optics, she believes: "In the longer term, the biggest challenge will be to assure that the medical optics equipment we design provides not only better care to the patient, but a true value to the healthcare system, by saving years of life and/or improving quality of life without adding undue cost."
The recovery from Covid looms large over the next 12 months for Barton, both 'in terms of supply delays, and in terms of returning to a normal work and study environment'. 
"Students have been hit particularly hard by years of in-person restriction; some completely missed opportunities for in-person networking crucial for their careers," she said.
Barton repeatedly emphasises the importance of networking widely, especially to those starting out in a photonics career. Her advice: "Build relationships. There are a few worthwhile things one can do alone in their lab, but the path to actually helping people requires a vast network of colleagues with complementary technical skills, as well as those with business, legal, administrative, and social science skills. Getting to know people with different backgrounds, perspectives and expertise is critical in order to have all the ingredients for success. Having diverse colleagues is also richly rewarding on its own."
This drive towards professional networking comes from personal experience: "My greatest challenge was learning how to interact productively with people. Like many engineers, I'm a strong introvert and was awkward in social situations. It took time and training to learn how to be a productive team member and confident leader… Interestingly, my informal surveys suggest that the majority of upper level administrators at universities are introverts. 
"I tell my students that professional development is just as important as technical development, and that competence in both can be acquired through study and practice."
Support at home is also vital, she believes: "I am fortunate to have faced few personal challenges in my life. I was raised in a family of engineers where it was assumed I would be one too, and I've received plenty of support from both women and men throughout my career."
An example of the professional support she welcomes comes in the form of Barton's inclusion in the inaugural University of Arizona's Women of Impact in 2022, a list recognising outstanding women in research and innovation connected to the university. Barton identified her fellow Women of Impact nominee Judy Su, an assistant professor of biomedical engineering and optical sciences, as a rising star in the biomedical engineering and optics field. 
"Her exquisitely sensitive resonant nanosensors can be used to detect low concentrations of molecules in a variety of media. She's used them for early cancer detection, identification of contaminants in water, and detection of banned performance-enhancing substances," said Barton.
However, Barton identifies her husband as the biggest support to her career. "He has been my champion, sounding board, and compass since the beginning of my career, and has been constantly supportive throughout its twists and turns. We have an equitable partnership with house and family responsibilities," she said. 
Prof Barton can be found online at https://www.linkedin.com/in/jennifer-barton-0165a44/ and https://bme.engineering.arizona.edu/faculty-staff/faculty/jennifer-barton.
She plans to attend the SPIE conferences Photonics West, Defense & Commercial Sensing, European Conferences on Biomedical Optics, and Optics & Photonics.
Organisation: University of Arizona
Role: Professor of Biomedical Engineering, Director of BIO5 Institute
Based in: Tucson, Arizona, USA
Education: PhD, Biomedical Engineering, University of Texas
Explore the rest of the Photonics100.