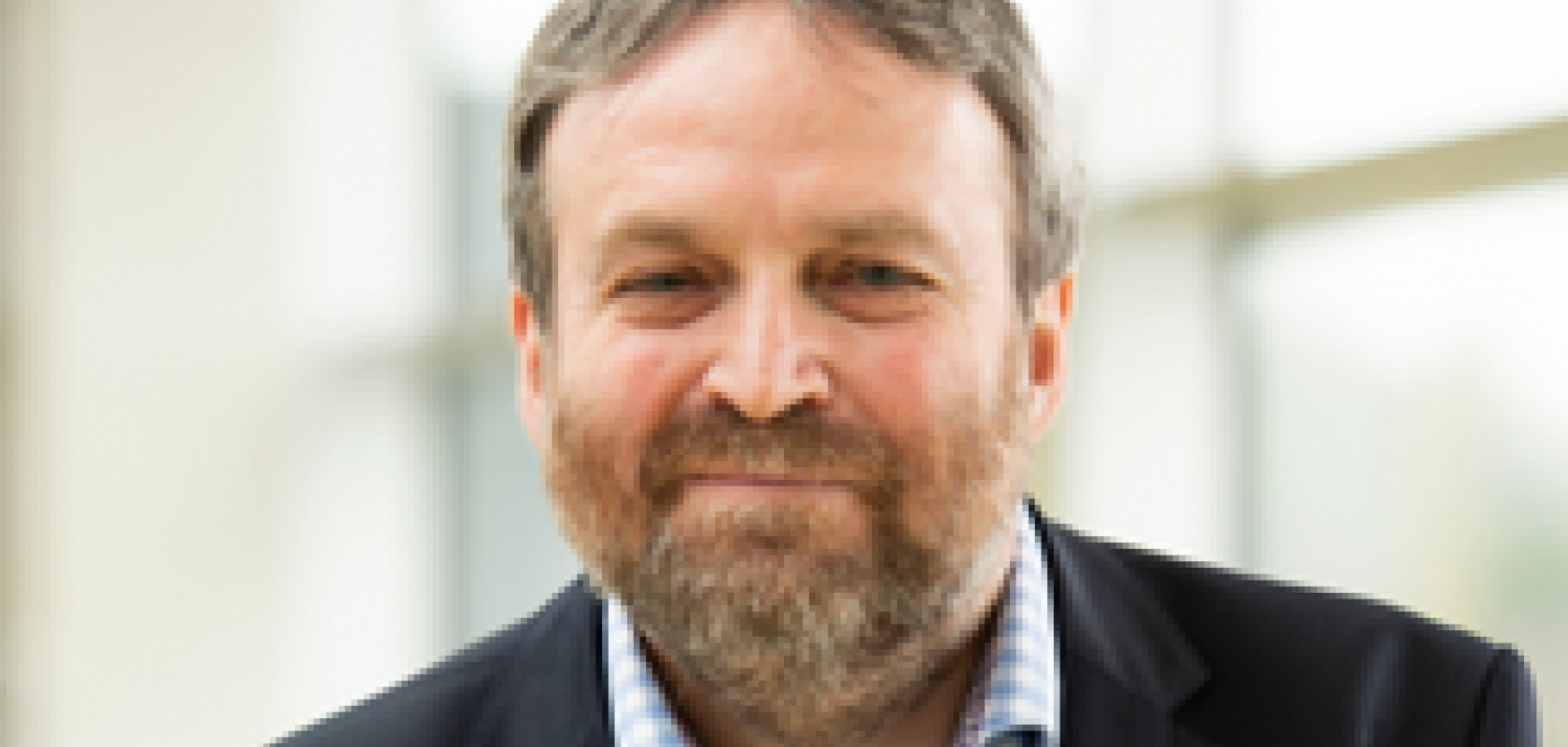 Professor David Richardson, Deputy Director of the Optoelectronics Research Centre/Zepler Institute and Head of the ORC Fibre and Laser Group
Professor David Richardson FRS, FREng is a Deputy Director of the Optoelectronics Research Centre/Zepler Institute and Head of the ORC Fibre and Laser Group. He has worked on a variety of optical fibre related research topics during his career at the ORC including the development of novel forms of optical fibre, telecommunications, high-power fibre lasers and distributed optical fibre sensors. He is globally recognised as a leading authority in optical fibre technology and its applications. He has also been instrumental in developing antiresonant hollow core fibres for optical communications. 
In 2017, David co-founded Lumenisity as a spin out from ORC. The company was founded to commercialise breakthroughs in the development of hollow core optical fibre, which David and his team believe can overcome the issue of the telecom fibre limit. Lumenisity's CoreSmart Nested Anti-Resonant Nodeless Fibre (NANF) hollow core fibre has already been trialled and network operators including BT/Openreach and Comcast use it in their networks.
On the development of the technology, David says: "Whilst early forms of hollow core fibre were developed decades ago, the recent emergence of antiresonant hollow core fibres (for example, NANF) over the past few years with attenuation levels comparable to, if not lower than, those of solid optical fibres across most of the optical spectrum is a massive advance. As well as ultra-low attenuation, these fibres have a range of other unique and useful properties including ultra-low nonlinearity, low latency, low and flat dispersion, low-backscatter, low environmental sensitivities, wide bandwidths etc.  I see the development of applications that can leverage these new fibres becoming a big area in the coming years."
David also works across a number of research areas in optical fibre telecommunications and high-power fibre lasers. When it comes to the next big thing in his area of research, David cites parallelisable optical fibre systems as a key topic. He explains: "Both optical fibre communication and high-power fibre laser systems are now operating at close to their fundamental physical limits in terms of per-fibre data carrying capacity and power generation respectively. To scale capacity and power substantially further will require operating multiple systems in parallel, either independently or as a collective. The best and most cost-effective approaches to implement, manage, manufacture and exploit such parallel systems in both of these application contexts will become increasingly important themes in the coming years.
Another key technology is wideband optical fibre systems. David continues: "Optical transmission fibres and amplifiers operable over increasing bandwidth have emerged in recent years – providing a potential route to increasing capacity in communications systems, as well as providing new fibre laser and sensing opportunities. Further development of wideband components and systems will consequently receive increasing focus moving forward."
A diverse selection of specialisms is not without its challenges, and one of the biggest of these for David has been pushing the minimum attenuation of hollow core fibre below that of any previous solid silica fibre (in the low-loss C&L bands), however, he believes that this "is now firmly within sight, with rapid and encouraging progress being made." 
In his 30-year career, David has worked with many supportive colleagues, both senior and junior. In particular, he cites Professor Sir David Payne, Director of the ORC as a huge influence and help throughout his career, with the caveat: "In all honesty, the key person has been my wife Julia for her constant love, support and patience through the inevitable career highs and lows." 
Such lows include the loss of the fibre fabrication facility at the University of Southampton after a major fire in 2005, after which it took almost five years to rebuild the facility and to regain lost capabilities. David managed to maintain research focus and keep his research team together during this time. 
David says that he has had the privilege of working with and getting to know a wide array of talented people during his career, so naming one future R&D "rock star" in his field would be nearly impossible.  "If pushed," he says, "I would have to point to my close colleague Professor Francesco Poletti, whose work on hollow core fibres, particularly NANFs in recent years, has been absolutely outstanding with potential for disruptive impact in a number of disciplines."
His key advice for those starting out a career in photonics is: "Choose your research topics carefully, work with the best people and try to keep your focus on the longer term, highest impact goals."
Find David online at: https://www.southampton.ac.uk/people/5wygg6/professor-david-richardson#about
Meet David in-person at European Conference on Optical Communications (ECOC) 2023, which runs from 1-5 October in Glasgow, Scotland.
Organisation: Lumenisity and Optoelectronics Research Centre, University of Southampton
Role: Chief Scientific Officer and Deputy Director
Based in: Southampton, UK
Education: PhD – University of Sussex