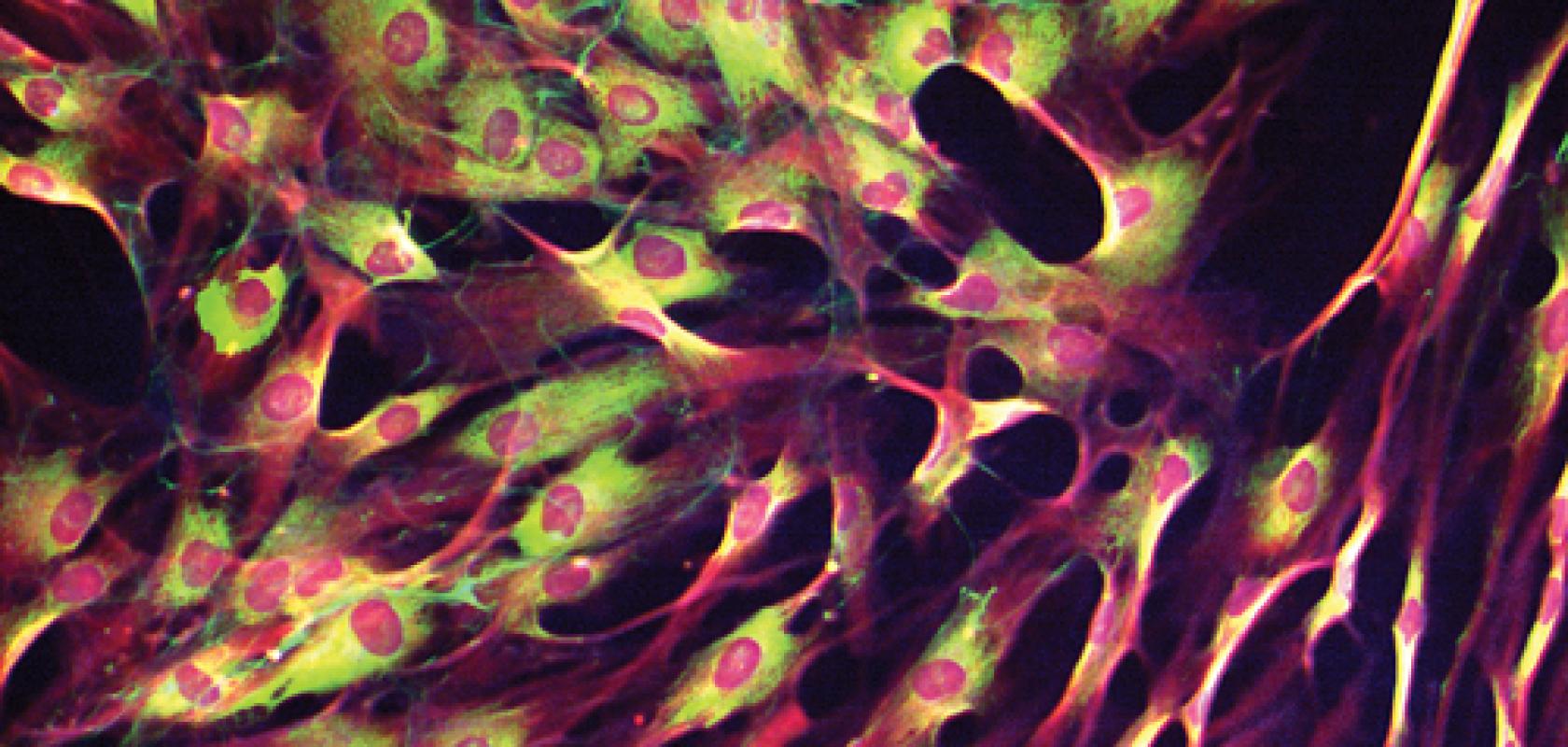 Flow cytometry is an established methodology with the first fluorescence-based system invented back in 1968. But the field has come a long way, with flow cytometers evolving from slow and bulky gas laser systems into speedy multi-wavelength and multi-assay machines.
Now, flow cytometers are used across many applications to detect and measure physical and chemical characteristics of a population of cells or particles. The target cells or particles are suspended in a fluid and injected into the instrument. Then, you can measure a range of properties, including the cell size and granularity.
Flow cytometers are increasingly used in single assay clinical applications, which are less flexible but more economical, with faster turnaround time for critical diagnostics. Advances in laser technology have opened the way for new colours of direct diodes (488 and 532nm especially), which are opening the door for highly advanced but simplified platforms. 
Steve Throne, vice president of sales and marketing at Vortran Laser Technology, explained: 'There have been advances in image-based cytometry, combining both traditional techniques of identifying cells with high-speed imaging to further validate the data.'  
Throne added: 'Recently we have designed and tested an entire light engine which includes the diode, beam shaping, cuvette and detectors. Basically, a plug-and-play "black box" for a commercial flow cytometer.' 
Vortran Laser Technology has worked in this area for many years, supplying OEM companies and end users with a primary focus in the life sciences market. The company's Stradus VersaLase system, Stradus laser and the Stradus Lite are also integrated in a vast range of flow cytometry platforms used today. 
The Stradus VersaLase system is a multi-wavelength and highly stable platform that is pre-aligned to a collinear beam or spatially separated, depending on the application. The single interface and ease of control, along with the reliable beam output, make it suitable for multi-channel systems, while reducing cost of aligning various individual lasers during manufacturing.
The Stradus Laser is a flexible platform, with wavelengths available from the UV through the visible to the near-IR for reliable fluorescence signal detection. 
'Our Stradus laser modules and systems are built on a platform technology that has a proven "best-in-market" reliability. With our blue (375 to 514nm) systems, we have yet to have a laser diode fail in the field with many used 24/7/365,' Throne added.
The Stradus Lite was specifically designed to meet lower cost requirements. Built using the same laser technologies in a standard Stradus laser, it is a quarter the size and half the platform cost of the full-size module. 
A major benefit of all of these systems is the simplicity of manufacturing, which reduces lead times. 'While competitors may have short lead times to ship, this is due to building units to stock. We can manufacture a new laser in less than three hours, making lead times very short. Standard lead times were four to six weeks for lasers until we entered the market,' Throne said. 
Confocal microscopy
The company's Stradus lasers and VersaLase system are also widely used in the field of fluorescence confocal microscopy – an optical imaging technique using fluorophores to tag and image individual proteins resulting in detailed images of cells.
There have been 'a number of breakthroughs' in this field as well, according to Throne, who added: 'The biggest advancement has been the proliferation of light sheet imaging, which gives a highly accurate image of a cell, without the need for extremely expensive microscopy systems.  Many laboratories have built their own systems with much lower cost setups, with very high success.'

VersaLase system
Vortran Laser Technology's tech is used in many laboratories around the world, including the Nico Laser system. Throne said: 'Dr Kurt Thorn, formerly the manager of the Nikon Imaging Center at the University of California San Francisco [UCSF], built his own light sheet setup with our Stradus VersaLase multi-wavelength laser systems.
'Also, Nico Stuurman has used our systems for many of his setups at UCSF for various imaging platforms, including as an input to his Yokogawa Spinning Disk setup.'
But there are still a number of engineering challenges to address in confocal microscopy and flow cytometry. Throne explained: 'Typically, it is the variation in the beam quality and instability of the beams from standard laser diode modules.  
'There are a number of optical engineering hurdles to overcome, along with the drive electronics. On top of that, there are many other engineering nuances, such as ensuring polarisation stability and thermal stability that are key to our product designs.'
Vortran Laser Technology employs several engineering principles to address these issues. Throne said: 'First, are the decades of experience in designing the electronics to ensure the diode output is stable and low noise. Second, are the proprietary mechanical solutions that reduce stress on the optics and ensure alignment of the beam, eliminating any optical aberrations or negative influences from the beam shaping optics.'
In its most recent white paper, the company explains how its laser diode systems are providing the reliability to allow researchers to concentrate on their work in numerous fields, instead of worrying about constantly servicing or adjusting their setup.
Throne explained: 'The most impressive result is that we have yet to have a blue (375 to 514nm) laser diode fail in the field. With more than 4,000 units deployed of these wavelengths, no laser diode has had a failure for any parameter we specify.
'This is especially impressive when looking at the near-UV wavelengths with their susceptibility to contamination and degradation over time. This is mainly due to our patented Sealed Optical Cavity which protects all of the critical optics from environmental conditions.  Many of these units in the field have well over 50,000 hours of continuous operation without issue.'
Vortran Laser Technology is now focusing on reducing costs, while continuing to increase the reliability of its laser solutions. 
Throne concluded: 'Going forward we see all systems requiring a higher performance at an economical value. Every industry is seeing pressure for both performance and reliability, and we intend to lead that charge with lasers that have unprecedented reliability. 
'Especially in microscopy, there will be more requirements to integrate light sources with less technical requirement and more flexibility, allowing end users to service multiple imaging platforms with a single source.'
If you'd like to learn about this topic you can download the White Paper by clicking here.